Like most artists, Onika Tanya Maraj was once a struggling individual with aspirations to possess the spotlight.
Also known as Nicki Minaj (#ad), her music career has hit many tides before rising to the occasion and not to mention her stage name.
She has gone from "cookie" to "Harajuku Barbie" until she settled for Nicki.
Many recognize her for her rapping skills, but the diva has some interesting facts that will blow your mind;
1. She Has Just One Tattoo
With Nicki's lifestyle and Barbie-like look, one might assume she has some hidden artwork beneath her attire.
Unfortunately, the American sweetheart has only one tattoo on her arm written in Chinese which means "God is Always with you" Surprisingly, she is a believer and a powerful woman of faith.
2. She Is Not A Drug Addict
Nicki Minaj does not do drugs despite loving loud drinks and parties.
As a daughter of a former drug addict, most people may assume the worst about her, but she has managed to stay strong and beat the family curse.
According to various sources, her childhood was a mess, but that does not define her at all.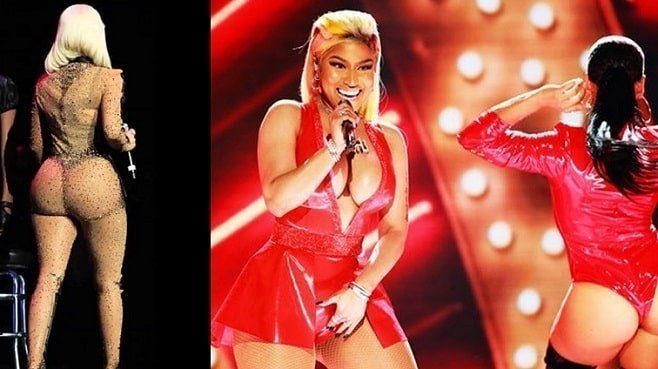 3. She Had a Troubled Childhood
At a very tender age, Nicki had a rough experience especially living with an abusive, drug-addicted father.
Aside from dragging his family to poverty, he once tried to kill her mother by setting their house on fire.
It is among the many reasons Minaj wanted to kill him.
She lived with her grandmother until the age of five then moved in with her mum later.
4. She was Once a Waitress
Right before Lil Wayne discovered her talent, (interesting Huh!), Nicki was a waitress at Red Lobster Restaurant who had quite an attitude towards customers.
Her lack of courtesy cost her the job but did not stop her from pursuing her dreams.
5. She was in a Rap Group
Seeing as Nicki owns the stage while performing, it is surprising to know that she was once a Hoodstars member; a rapping group that set her music career on a successful path.
Her co-stars included Lou$tar, 7even Up, and Scagg Beezy who scored a spotlight by recording Don't Mess With song in 2004.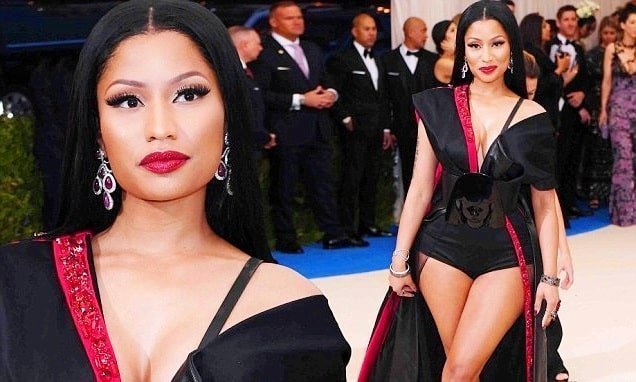 6. She is the First and Only Female Artist to be on the Cash-King List
For years, Forbes Hip-Hop Cash King Chart has only recorded male artists, but the rap diva made it to the list in 2013 as number 4 with $29 million earnings.
After her tunes hit the stereos, her talents attracted the world's most iconic rappers like Rick Ross, Jay Z, and Kanye West.
Since then, Nicki has never looked back or failed to dazzle her fans.
7. She has a Game
In December 2016, Nicki released her own mobile game known as Nicki Minaj: The Empire.
She worked alongside Glu Mobile to generate an exciting yet challenging version that would rival other famous apps created by Britney Spears, Kim Kardashian, and Katy Perry.
8. She Broke a Record on the Billboard Hot 100
In October 2010, Nicki became the first female solo artist to have seven songs appear simultaneously on Billboard 100 chart.
Her Pink Friday album sold over 300,000 copies within the first week and secured a platinum certification by December same year.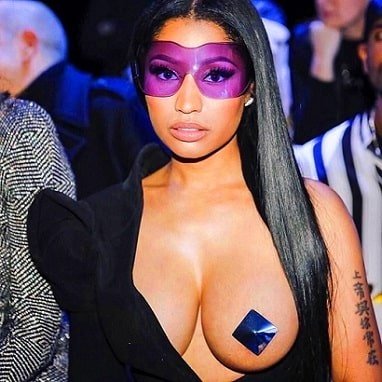 9. She is a Christian
Up on stage, most people can question her religious status, but surprisingly, Nicki is a firm believer.
She was recorded saying that religion saved her father who began rehab and became a follower.
The rapper mentions her faith often while explaining her troubled life and how she has come out strong.
She may regret the tattoo on her arm, but Nicki trusts that God was and is still always with her.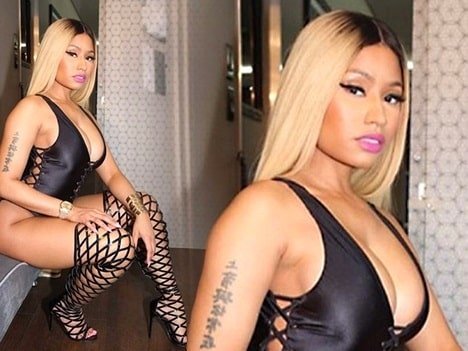 10. Safaree Samuels Walked Away from Nicki Minaj
Nicki's strong personality may scare men like Safaree Samuels away.
For over 11 years, the diva dated Safaree at the early stages of her career.
Their break up took an ugly turn on Twitter as many of her fans mourned with her, but Samuels emerged from the hideout to set things straight.
Apparently, he was feeling suffocated, and he couldn't take it anymore.
At the Power 105.1 Breakfast Radio Show, Safaree was not shy to reveal that he walked away.
Although he did not disclose any reason for the break-up, he mentioned that Nicki treated her more like an employee than a boyfriend which is why he packed and left.
The situation left our diva devastated but not broken.
She has a list of exes since then including Nas and Drake.
There is more to Nicki Minaj than crazy makeup trends and jaw-dropping outfits.
She has a painful past and a successful career in her profile.
Although her fans adore her music, she is among the most respected celebrity women who empower the female species.