Justin Bieber and Selena Gomez are not new to the spotlight.
The spotlight ignites especially when their relationship is mentioned. Justin and Selena are both popular artists who have won various awards in their music careers.
Justin is well known for drama and his Belieber fans while Selena is known for her stunning looks and fantastic voice.
The two are known to have dated time and time again with the exact cause of their breakups not well understood.
There are however rumors that Justin Bieber (#ad) cheated on Selena several times and with different ladies for that matter.
Most of the Beliebers were angry about this, and they showed contempt for any other girl Justin thought of dating after Selena broke up with him.
The fans have gone to the extent of criticizing Justin on his Instagram, and he ended up deleting it!
Here are the times that Justin is known to have cheated on Selena Gomez: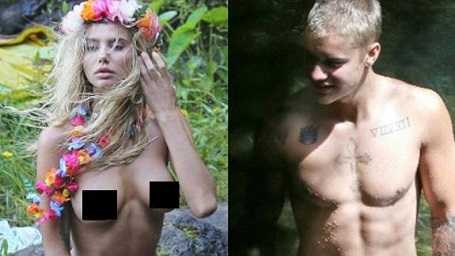 1. Frolicking in the nude with Sahara Ray, an Instagram Model
This is outright cheating and Bieber being in his very early 20s should know better than this.
He was pictured with the Instagram model in the nude, and he wasn't even apologetic about it. It seems like Bieber doesn't care what people think of that.
2. Palling with Hailey Baldwin
Even though his relationship with Selena Gomez was on and off, at least he would have made the efforts of staying faithful while at it.
Justin was seen with Hailey countless times when they had a break with Selena Gomez. It was clear they hadn't broken up but had he already moved on?
As of July 2018, Justin Bieber is officially engaged to Hailey Baldwin, which sent huge shockwaves amongst Selena Gomez' fans, on July 11th 2018, Selena herself posted a cryptic tweet "Only the strongest will survive", on her official Twitter handle.
Hinting that she is truly heartbroken by Justin Bieber's engagement with Hailey Baldwin and she is able to cope up with the news, only because she is a strong hearted woman.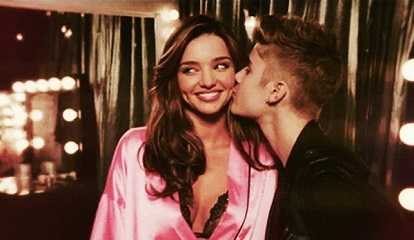 3. Making a play for Orlando Bloom's ex-wife
Justin is one hell of a kid since it seems like he has not matured properly or something is wrong with his upbringing.
When they were dating with Selena Gomez, he made a play for Victoria's Secret model Miranda Kerr who also happens to be Orlando Bloom's ex-wife.
4. He has something for Models
On an Instagram post by one of his fans, Justin is pictured with Victoria's Secret Angel Barbara Palvin.
Seems like he hooked up with her and wasn't hiding it and he came out with her in public.
It looks like Justin has something for models or specifically Victoria's Secrets models.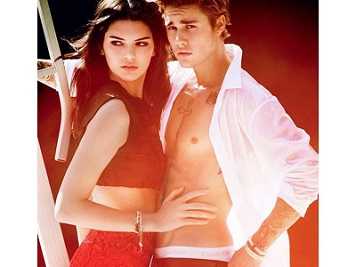 5. Out with Kendall Jenner
If this isn't cheating, at least he should have invited Selena Gomez to the "lunch date" , wondering what am talking about?
Well in Oct 2014, Justin and Selena were seen together in Paris for fashion week.
However, Justin Bieber was spotted having lunch together with Kendall Jenner alone in Paris at that time.
There are rumors that Gomez and Jenner had a fall out over Kendal's close relationship with Bieber.
Gomez then leaves Paris suddenly and she left alone leaving behind a cryptic tweet that they were over with Justin.
6. Takes Jayde Pierce for vacation
Justin didn't take their break with Selena seriously and his fling for models continued.
He went for a holiday with model Jayde Pierce in Bora Bora. While on vacation, full frontal naked photos of him started leaking on the internet.
Justin didn't seem like he cared a lot about that either!
7. Hooking up with Kourtney Kardashian
Justin is just the kid he is and he isn't apologetic about that. Come to think of it.
Justin was only 22 years old at that time and Kourtney was 36!
This happened after Selena performed at Victoria's Secret fashion week and seemed like she is dating Niall Horan and posts an Instagram post suggesting things.
She later friend-zones him in public, but Justin had already started hooking up with Kourtney. Justin bragged about casually hooking up with Kourtney!
8. Vacation in Hawaii
This being the perfect destination for holidays, Justin takes full advantage.
After Selena's birthday and there are rumors that Jelena is about to get back, Justin goes on vacation in Hawaii with a bunch of blonde models!
To make it worse or better for him, nude photos of him with the models are released.
Whatever this displays about his relationship with Selena is beyond doubt. Whether he cares or not, only he knows!
9. Dating Sofia Richie
This might not have been outright cheating, but to the Beliebers, he was cheating on Selena at the time.
After his Hawaii vacation, he posts pics of him with Sofia and the fans feel cheated.
They lash at him and it's on the same night he deletes his IG account.
Selena roasts her on the post something she later regretted saying it was pointless and selfish.
10. The Weekend was fun with Bronte Blampied
Justin Bieber can't get enough of models or aspiring models for that matter.
He spent an entire weekend with aspiring model Bronte Blampied days after he was seen with Sofia Richie (daughter of the legendary American pop singer Lionel Richie) in Japan.
If cheating isn't in his blood, then we don't know what is!
Though the two never got physical in public, they were inseparable during that time and Blampied spent the weekend over at Justin's apartment.
Let's see what Selena and Justin have in store for us in the coming days. Stay tuned for more form Jelena.