Kanye West is one of the most famous rappers in the world today.
Even the people who didn't know Kanye before knew him after he started his theatrics on twitter.
He is a vivid supporter of Donald Trump the POTUS, and he showed his love for the presidency on Twitter even wearing the Make America Great Again hat.
All of this isn't so bad, but Kanye West (#ad) is well known for a list of scandals too.
He has been accused by many of speaking before he thinks and his critics don't give him a chance on social media or any other platform where they can rant at him.
Some people hinted on him being mentally ill based on his twitter posts.
His wife Kim Kardashian (#ad) came out to support his husband telling people they shouldn't joke around with mental illness.
His career in music is a successful one so far and he is going places, but still, he has made poor decisions in life which made him embarrass himself beyond belief:
1. Begging for Money on Twitter
Kanye is known to do a lot of ranting on social media, but it was a surprise when he posted on Twitter that he needed Mark Zuckerberg (#ad) to help him pay his debts.
During this time, it seemed like Kanye was depressed and out of the green zone mentally.
He claimed he was $53 million on debt and called out Mark Zuckerberg the billionaire Facebook owner to bail him out.
2. Music Collaborators Say He Needs Spiritual and Mental Help
Embarrassments to Kanye West are not a surprise at all. During his ranting on Twitter begging for money, one of his best music collaborators quit working for him.
When asked the reason why, he said that Kanye needs spiritual and, mental help.
The music collaborator Rhymefest wrote on Twitter that Kanye his brother needs counselling and step away from the public.
3. Twitter Fight with Wiz Khalifa
West decided to take his Twitter ramblings through Wiz Khalifa (#ad) and attacked his girlfriend at that time, Amber Rose.
However, Kanye was embarrassed when Rose retaliated.
She did so with allegations about what she used to do with Kanye in the bedroom and how Kanye behaved whenever she did that thing and it was totally disgusting.
4. Rapping About Himself
Who does that? Seriously? Kanye released an album and in it was a complete song titled I Love Kanye.
In the song, he raps about himself in the third person.
He uses this song to compare himself to Michelangelo and Pablo Picasso. Who sings a song praising himself? Self-imposed praise!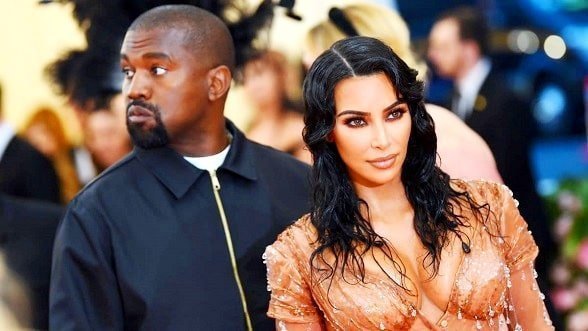 5. Outing His Wife in Public
During a BET Honors ceremony, Kanye decided to embarrass his wife in public in front of the mic.
When he received an award at the ceremony, he felt moved enough to tell the world "my wife has dated broke black dudes so it ain't got nothing to do with the money".
Kim Kardashian was embarrassed and she responded by mouthing "oh my God" as she lowered her head.
6. Incorrect Spellings
His Twitter rants are always getting Kanye in trouble.
This time round, he spelled the word throne incorrectly and his critics didn't let it pass.
He said "My number one enemy has been my ego…there is only one thrown and that's God's" he originally wrote this before collecting himself.
7. Startling Taylor Swift on Stage
At the MTV Video Music Awards on September 13 2009, Taylor Swift (#ad) won the Best Female Video.
She however barely had the chance to receive the award before Kanye jumped on stage and grabbed the microphone from her hands.
He said that she didn't deserve the award and Beyoncé had a better video so she deserved it.
8. Crashing the Stage at the MTV Europe Music Awards
In the 2006 MTV Europe Music Awards, Kanye crashed the stage and got into a profanity-laced rant after he lost in the Best Hip-Hop Artist category to Simian and Justice.
He said his video was better because it cost him a million dollars.
9. "Slavery was a Choice…"
Kanye might have a lot of love for Donald Trump but he had no reason to say that slavery was a choice to the black community.
This was a pure rant and it was a peak of his embarrassments. No matter what good he said in that interview with TMZ, it was spoilt by the rant.
He embarrassed himself to the whole world and he lost a lot of fans due to this only.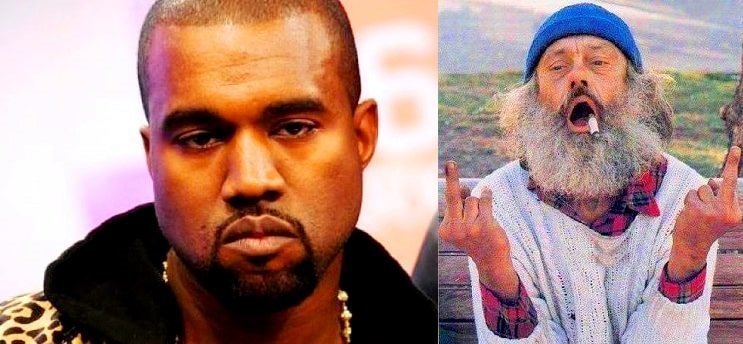 10. Mental Breakdown
Nobody should mess around with mental health no matter who it affects.
In 2017, Kanye went off his meds experiencing a mental breakdown and he was admitted in a ward.
It's rumored that even during the interview with TMZ where he said slavery was a choice, he was off his meds.