Making money from Amazon is not so hard, but some mistakes will make it become a nightmare.
It doesn't matter if you read the terms of service before you opened the account but if you do any of the mistakes, your account will get banned for sure.
1. Sending Amazon Affiliate Links In Email
This might come as a surprise especially to new users,but Amazon bans the use of affiliate links in offline promotions or other offline manners.
If you have to, use email marketing instead of using Amazon Affiliate Links in an email.
2. Listing Prices
One of the best ways of getting click-through is through curiosity.
If you post the price of an item right away, the person visiting your site has lost the curiosity to click on Amazon,and you lose a potential cookie that might have led to a sale.
Amazon has made it a rule that no one is allowed to state the exact prices in your content.
Most affiliate marketers don't update the old posts on their sites and products might get misrepresented since prices change very often.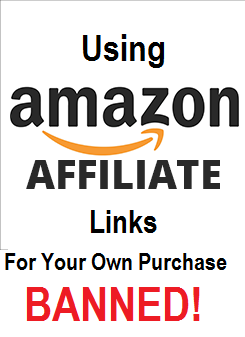 3. Using Your Affiliate Links For Your Own Purchase
Amazon doesn't allow buying for yourself just like all other affiliate programs.
In their participation requirements, rule number 29 prohibits you from purchasing any product through your affiliate links to get a commission.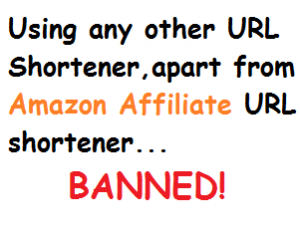 4. Link Shortening or Cloaking
One of the worst mistake you can do as an Amazon Affiliate is misdirecting the audience.
This is one reason why Amazon bans link shortening that involves clearing part of a link to avoid making it obvious you are sending the user to Amazon. If you have to shorten the link, use Amazon default link shortener service.
5. Having Multiple Accounts
Amazon allows only one account per individual to make sure their bans carry weight and also to limit spam.
If you are the business owner, you might qualify for an exception depending on the scale and nature of your business.
Just contact Amazon and ask if they can be a bit lenient on you to avoid making a mistake and having your account banned.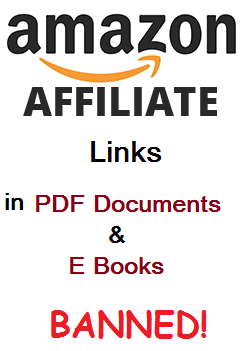 6. Including Links in PDF Documents and eBooks
This is the same as using or including Amazon Affiliate Links on email. These are easy to access offline and this is a no-go zone for placement of Amazon Affiliate links.
This is one of the most ambiguous requirements Amazon has,but it is well clarified in the Amazon account agreement.
7. Auto Tags, Automatic Cookie Install and iFrame
Amazon stores cookie information by default for users who click on your links enabling them to save your affiliate information and this is incase the user decides to buy the linked product within that time frame.
Shaddy Amazon Affiliates have found ways to take advantage of this and they auto tag users to make it seem like more links are coming in and making money out of it. This can easily land you in jail.
8. Buying Paid Search Placements
Paid search placements can help a lot in making your site successful,but it can also lead to an affiliate ban. Be careful when generating traffic to your site using paid ads.
9. Using Amazon User Reviews As Your Own
Never copy user reviews from Amazon and paste them on your site or try to pass them off as your own.
Amazon makes it clear saying you should not display or use any of their customer reviews or star ratings either in part or whole.
10. Links From Violent or Sexually Explicit Sites
Amazon forbids using affiliate links on sites that contain specific materials under item 2 of the operating agreement.
It is better to be on the safe side and if there is any doubt you have on any site, contact Amazon and check with them before posting.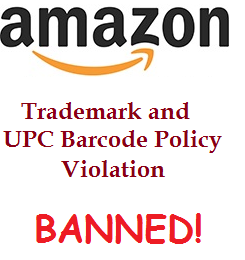 11. Violating Amazon's Trademark Policy
It doesn't matter how big your Affiliate site is but Amazon can shut you down very quickly if they have any reason to believe you are in violation of their trademark rights.
Amazon has a lot of trademarks,and not all have the phrase "Amazon". This includes proprietary products like Kindle.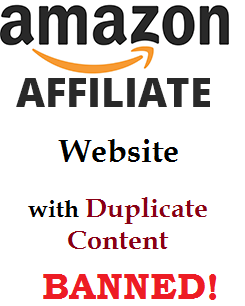 12. Promoting Amazon With Copy Content
Amazon wants to make sure all their affiliates are sharing links on high-quality sites.
Amazon will not look at you favorably if your site is devoid of original content or if your site is all advertising copy.
You have to meet quality guidelines on your site when you first join Amazon Affiliate as far as quality content is concerned.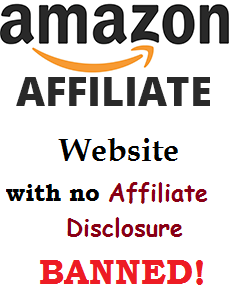 13. Lacking Affiliate Disclosure
Every site that promotes even a single product from Amazon must have the affiliate disclosure.
You can create a separate disclosure page,or you can add it to the footer of your site in a small font.