She might not be among the most popular artists in the entertainment industry but she is rising to fame so fast its becoming hard for others to catch up with her.
She is rapidly building a name in the entertainment industry making it impossible to ignore her.
Rita is a singer and songwriter who busted on the entertainment industry scene in 2009.
In 2017, she made it to the biggest spotlight in the entertainment industry when she hosted the MTV EMAs which took place at the SSE Arena.
Rita is talented, glamorous and of course excitingly beautiful.
While she has a solid fan base, most of her fans don't know a lot about her apart from her incredible music.
Well, we have come to solve that little problem.
Despite how private she might want to be; her life is always laid out in the public eye in one way or the other.
We have compiled a list of some of the dark secrets the upcoming star has hidden in her closet.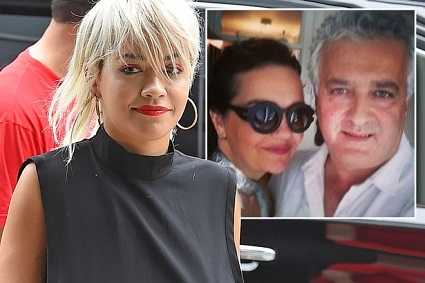 1. She is an Immigrant
Rita is known as a British singer and songwriter and she is proud of that but she wasn't born in the UK.
She was born to Albanian parents in Yogoslavia (present day Kosovo) in 1990.
She was one-year-old when her parents fled from Pristina, to escape the unrest and political disputes that haunted the region and still, even today.

2. Most Influential Pop Artist
As far as accolades go, getting the most influential and most popular artist in…..wait for it…China, isn't a simple one.
It's an honor that only George Michael (as a member of pop group WHAM!) achieved way back in the 80s.
Rita is proud of it, though she has an issue with the title being too long.
Her fans in China are super loyal and she took the honor with pride.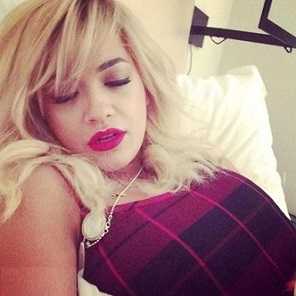 3. Freaking Sleeper
When she decides to take a rest, she means it.
At the Glastonbury, she once slept and woke up when everyone else had left.
Even her friends never woke her up.
She slept and woke up surprised on Monday wondering where everyone went.
4. The Costume Archive
It's really hard almost impossible to see Rita with the same outfit twice.
She has such a huge collection of clothes and costumes such that she keeps them in a massive storage called the Rita Ora archive.
If you are in need of costumes, call her and she won't let you down.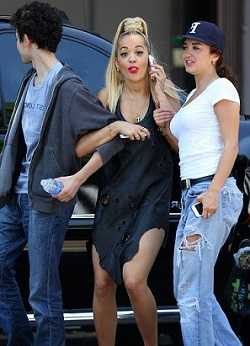 5. She was in Foster Care
When her parents came to the UK, she and her siblings a brother and sister were put in foster care for a while, as her parents were subjected to checks to ensure they can provide good conditions for them.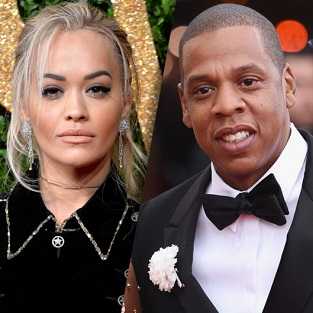 6. Cheated with Jay-Z
We all know Jay is married to the queen herself Beyoncé but it almost crumbled when rumors of him cheating with Rita surfaced.
This was after she signed with Roc Nation.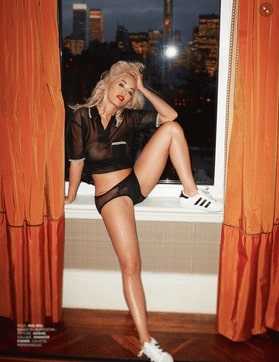 7. The Watchmaker
Rita's surname is Sahatciu which means watchmaker in Albania.
Her dad was however an economist while her mum was a psychiatrist.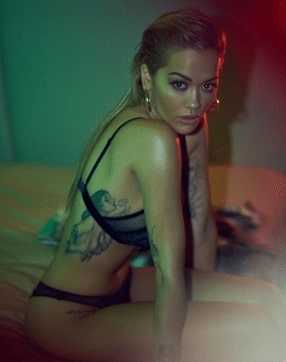 8. Anxiety Disorders
Rita suffers from anxiety disorders and it gets worse sometimes she has to skip studio sessions.
She however sees a therapist secretly to try and ease them down and her entourage is also supportive.
9. Feud with Rihanna
When counting friends and fans, Rihanna isn't part of either.
The two are frenemies though they deny it. Rihanna gave an ultimatum to one of their mutual friends to choose between the two.
10. Shady Addictions
Celebrities are hooked up on different things like drugs, weird drinks and such.
Rita is however different from them. She has a talcum powder addiction!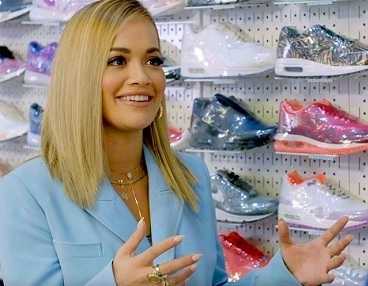 11. Previous Job
We all start from somewhere and Rita started in Albania and after her parents came to the UK, she went to foster care briefly.
When she was a teenager, she used to work in a sneaker store.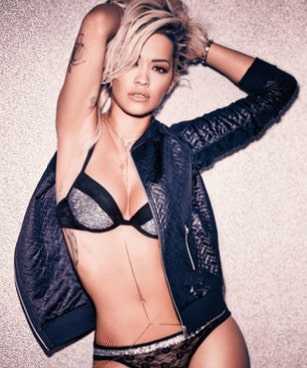 12. Ridiculous Sneakers
For a lady celebrity, I thought she would have a massive collection of heels and wedges.
She however owns more than 150 pairs of sneakers.
Maybe because she used to work in a sneaker store so she owns a mirror of the same?
13. Kinky Bedroom Secrets Revealed
Rita Ora and Calvin Harris are into some kinky stuff.
She once stepped out wearing a good and kinky looking outfit.
She also admitted she liked the movie she starred in 50 Shades of Grey.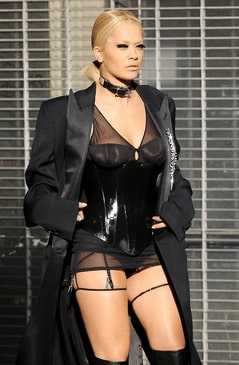 14. Her First Gigs were in a Pub
Her father owns a pub and this is where she started singing in public before she broke and became the big star she is now.
She started with doing covers and progressed to open mic nights.
15. Favorite Place To Be
Everyone today has a favorite place where he or she feels at peace and fully comfortable at.
For Rita, this place is her bedroom.