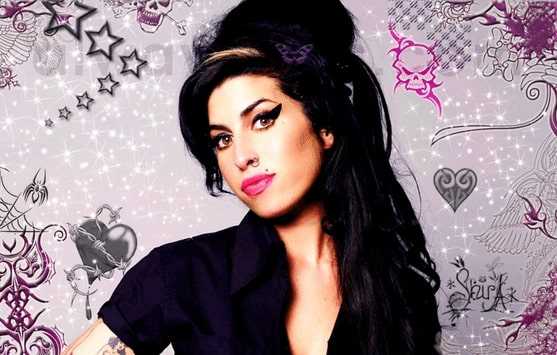 On the night of 23rd July, 2011 Amy Winehouse drank herself to death, lonely and depressed, later discovered by her live-in body bodyguard, who was devastated.
For the happiness and joy she brought into the lives of millions of listeners around the world, Amy deserved a long and healthy life, but fate had other ideas.
Known for her high pitch, majestic vocals that electrified crowds everywhere.
Her death came as a rude shock to so many people, who saw her as a role model, especially to her die-hard fans as well as to the celebrities who had personally known her.
It's never easy when a popular artist dies, but Amy Winehouse (#ad) was iconic and her death shook the very foundations of the British music industry.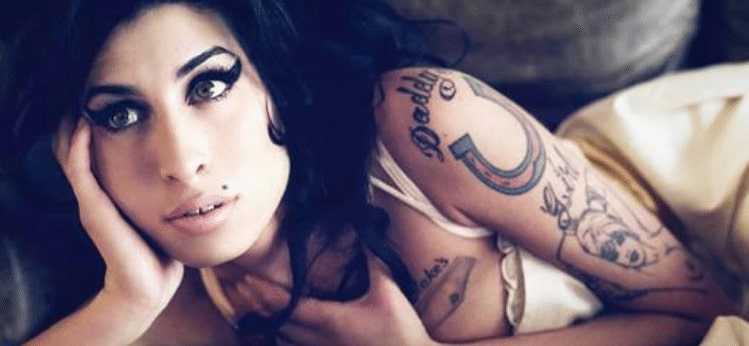 Inspite of being rich and famous, Amy had many issues in her life, while she fought off most of her daemons, it was her addiction to alcohol, that led to her untimely demise.
Let us take a look at some of the daemons that haunted Amy during her short stay in this world.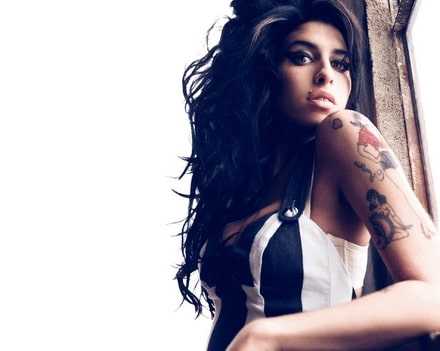 1. She Couldn't Handle Fame
Amy Winehouse always knew she couldn't handle fame. She made it clear more than once that she wasn't trying to be a big star and she didn't aspire to be anything other than a musician.
She wished for a simple life, but then her fame wouldn't allow it.
When asked, she said that she didn't think she's going to be famous at all, and that she doesn't think she could handle it.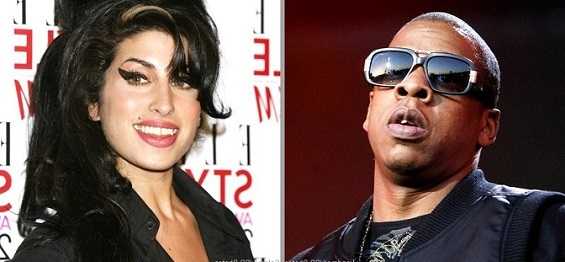 2. Jay-Z Tried To Help Her
We all know Amy Winehouse had a drinking problem, but no one thought it would be the end of her.
Jay-Z the rapper said it's hard to just stand by and watch someone he cares about deal with addiction.
The rapper confronted Amy face to face, he even pleaded with her to come and live with them.

3. Music Was Not Her First Love
As a child, she aspired to be a roller skating waitress also known as a carhop.
Picture her in a cute striped dress and skates. Awesome combination.
4. Crazy Stunts
Maybe love (or lack of it) drove her to do some strange things, but there are weird ones her fans won't forget.
She once took a glass shard that was used as a prop and carved some words into her stomach.
She carved "I Loved Blake" referencing to her fiancé at that time.

5. Expelled from School
Amy Winehouse attended a prestigious school, Sylvia Young Theatre, but she was expelled before she could graduate.
Were it not for her singing talent; she would have never succeeded in the real world.
School life never really bothered her, as she was already on her way to stardom.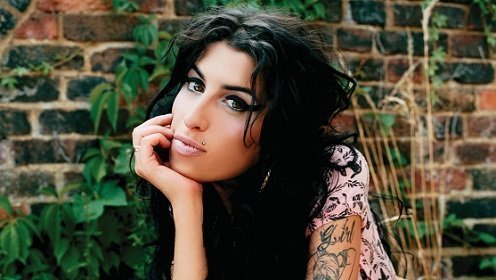 6. She Hated Rehab
Amy Winehouse had a problem and needed help, but she didn't want to hear about it.
She separated from her initial management company after they asked her to go to rehab.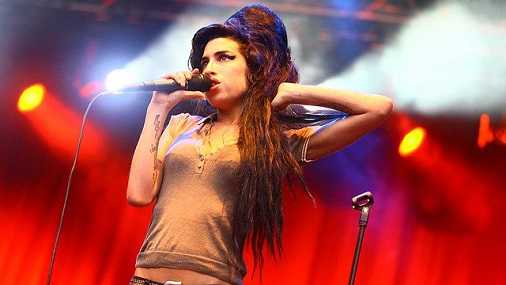 7. She Worked as an Entertainment Reporter
Before she became popular by using her heavenly voice, she used to work as an entertainment reporter.
But she never enjoyed it, Amy quit, because it wasn't what she thought it was like. She found it absolutely boring.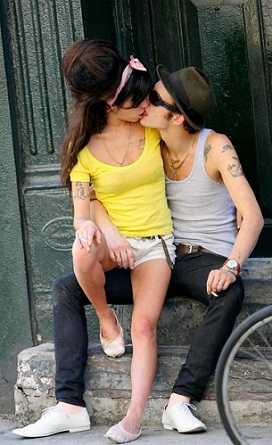 8. Her Ex-BF Introduced Her to Hard Drugs and Binge Drinking
Love is a force no one understands.
It pushed Amy Winehouse to extreme limits, as she started taking hard drugs, just because she could not say 'no' to the love of her life, her ex Blake Fielder, a music video assistant.
They were both deep into heroin and binge drinking during their relationship.
Blake is a psycho, so no one knows why he introduced her to such bad stuff, if he really loved her.
9. She Was Sober Before She Died
Amy Winehouse struggled with drinking problems in her life, and there isn't a single day known when she was sober.
However, her personal physician Dr Christian Romete said that the artist had been sober for 12 to 13 days before her death.
She, however, went back to drinking because she was bored.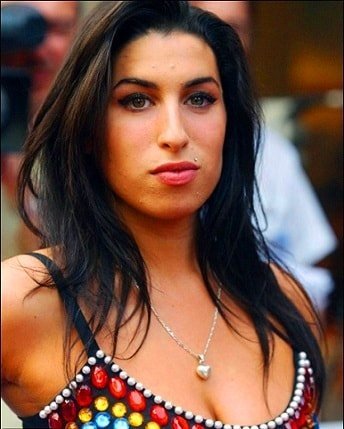 10. She Didn't Want to Die
Amy wanted to live and this comes from her personal physician again.
She had seen Amy the day before her death and in the course of her last consultation, she didn't seem to be depressed at all.
She was positive and had the will to live, she says this is one big reason she thinks Amy didn't commit suicide.
11. Heroin Overdose
Before she died, Amy Winehouse had such a close call in 2007.
She overdosed on heroin, cocaine, alcohol, ecstasy and ketamine.
She was so sick and was rushed to hospital forcing her to cancel shows in Europe and the UK.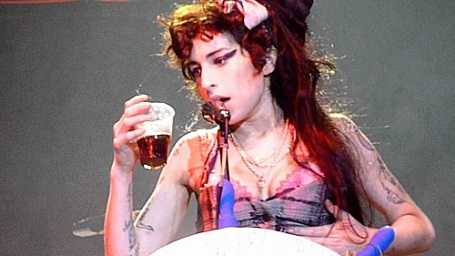 12. She Did Her Final Tour Drunk and High
A month before her death, Amy Winehouse embarked on a European tour while she was high.
She came on stage visibly drunk, high and often spaced out, while singing, wandering around the stage and eventually she was booed off.
She cancelled the remaining gigs and went back to London.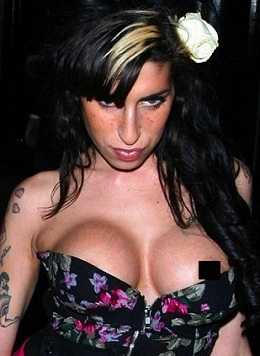 13. Had Severe Problems With Bulimia
Amy struggled with bulimia or eating disorders, this was revealed by her brother Alex Winehouse.
He said that bulimia is what killed her and he would know by just looking at her.
He also thinks she would have been physically stronger if she didn't have bulimia.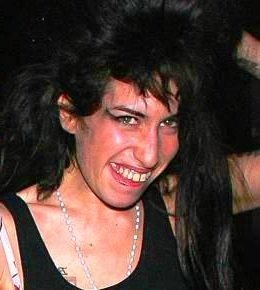 14. History of Violence
Amy Winehouse physically assaulted people multiple times.
In 2006, Amy Winehouse punched a fan who criticized her husband Blake.
For undisclosed reasons, she admitted to slapping another fan and another dancer Sherene Flash accused Amy of assaulting her.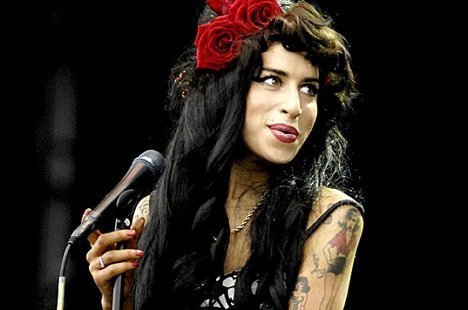 15. She Had Emphysema
She was diagnosed with the disease at the age of 25 though its associated with older people.
The condition was however in its early stages, so it was reversible though not completely curable.