Lady Gaga a singer, songwriter and actress is one of the most famous artists in the world.
She has an amazing talent and has been in the spotlight since she came on the scene in 2008.
She has amazed so many people with her music videos and outfits but her talent is amazing and the one thing that remains constant with her.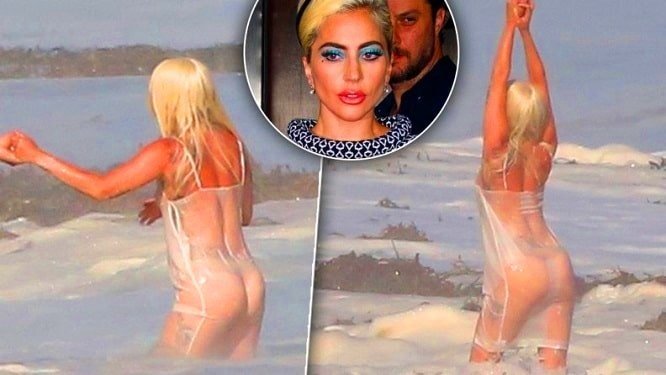 She is practically everywhere she desires to be and manages to put a smile in people's faces most of the time.
Mother Monster herself as some people call her is famous for so many things but there are things even her die-hard fans don't know about.
In a bid to learn more about her, we came across these hidden secrets about Lady Gaga:
1. Makeup Enthusiast
Every lady out there likes wearing makeup but Lady Gaga is an exception.
She loves wearing make-up and according to a close source, she can't leave her room without full makeup on.
She would rather wait for as long as she can but she can't walk around without makeup on.
2. Confused with Amy Winehouse
This is one thing that made her dye her hair all the time to look unique and she achieved it.
She was once confused with Amy Winehouse and from then, she made a decision to make her hair look unique to avoid such a situation again.
3. She is a School Dropout
Gaga dropped out of New York University immediately after her freshman year so she could pursue her music career full time.
Seems like this was the right choice for her since she signed into a music record few years after that.
It all paid out since she is now one of the most famous artists in the world.
4. Her Parents Once Thought She was Crazy
Before they got used to her style and personality, her parents thought she was crazy and didn't know what to do.
Her father broke down once and told her mum he was concerned about his daughter's well-being.
She had worn a leopard thong bikini with granny panties!
5. Bullied at School
When she was young, she was bullied a lot in school and she admits till today it hurts.
This is one reason she stood up for a girl that was being bullied on Instagram by her schoolmates.
When she appeared in the cover of Vogue magazine, she tweeted that they used to call her rabbit teeth in school but now she is a real live Vogue beauty.
6. Gaga is Responsible for the Most Revolutionary Perfumes
Lady Gaga is one of the best artist and she is also an innovative one.
She is responsible for special perfume in the world. When asked, she said she wanted black liquid perfume in the bottle and clear when sprayed.
Scientists eventually developed the liquid and it became one of her best inventions.
7. Her Meat Dress Made it's way into the Museum
Gaga wore a meat dress to the VMAs in 2010 and it sparked a lot of controversy.
The dress however made it to the Rock and Roll Hall of Fame Museum even though it didn't cost her a lot according to a butcher who said the dress didn't have expensive meat cuts.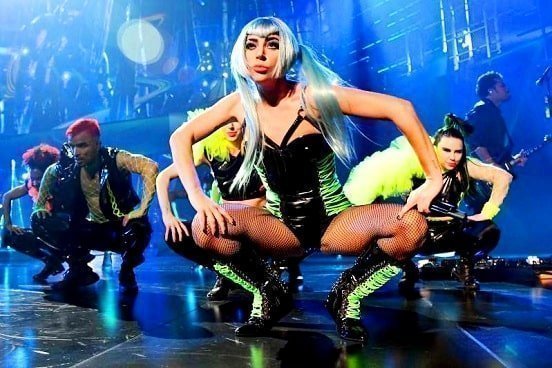 8. Almost went Bankrupt
Lady Gaga rose to fame silently and after her debut album made it to number two in the Billboard's Best-selling, she earned and her tours were some of the highest earning.
However, thanks to her glamorous shows and extraordinary outfits, she incurred so much debt and almost went bankrupt four times.
9. Def Jam Records Dropped Her after 3 Months
She met Rob Fusari who helped her send her song to different music labels.
After just 3 months, the record label dropped her. She went home to her parents and she started experimenting and taking drugs.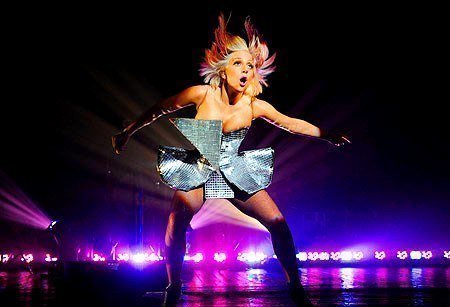 10. She Performed at Club Venues
She met Lady Spotlight who helped her mold her stage persona and she made a duo with her.
She then started performing at club venues before she became famous and making it big in the music industry.
11. Lady Gaga Owns a Malibu Home Complete with a Bat Cave
She bought the house during her early days of fame and its six-acres worth 23 million dollars.
It has a subterranean bat cave. To her it's a recreational space with a 1960 bowling alley and a basketball free throw machine.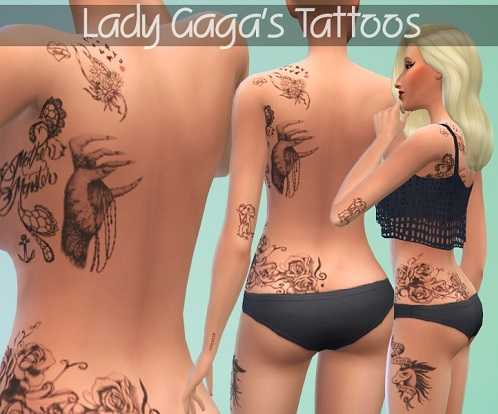 12. She has Tattoos on Her Left Side Only
Gaga has all of her tattoos located at the left side of her body and she did this out of respect to her father.
He asked her to keep one side of her body normal but now she says she would like to get more tattoos, but is running out of real estate on her left side.
13. She has a Tattoo as a Tribute to Her Father
Lady Gaga has a total of 14 tattoos all on her left side of the bogy.
She also has heart shaped tattoo inscribed with the words dad. She did this after her dad went through a successful open heart surgery.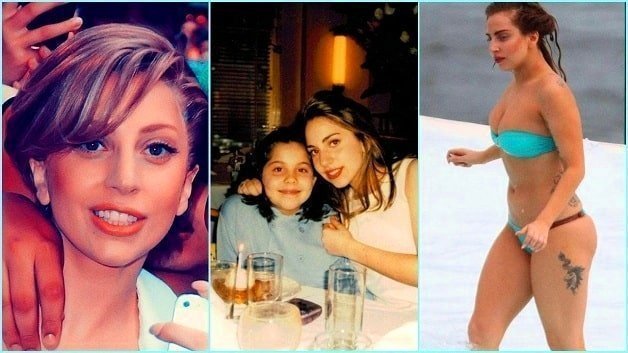 14. Bought Michael Jackson's Items
She once bought a total of 55 items belonging to Michael Jackson at an auction.
This stamped the fact that she is a huge Michael Jackson fan.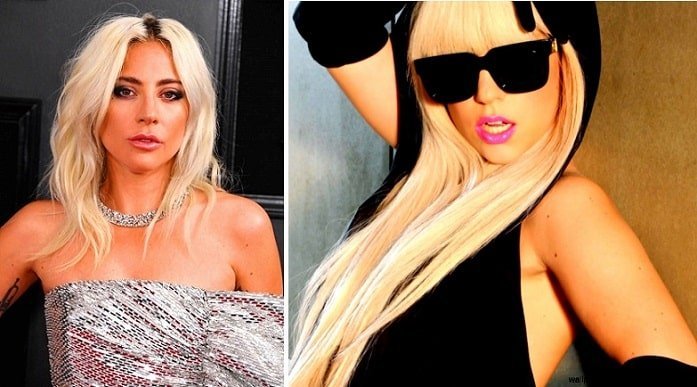 15. Indecent Exposure
She was once given a ticket by the Chicago police for indecent exposure.
She wore hot pants out in public. When asked, she said it was fashion.