When Freddie Mercury sang "Radio Ga Ga" in 1984, little did he know, a little girl born two years after the song's release, will become a musical megastar using the song's title.
Born in 1986, Stefani Joanne Angelina Germanotta also known as Lady Gaga (#ad), became the first female artist to win Golden Globe, Grammy, Oscar and BAFTA in a single year, for her musical with Bradley Cooper, "A Star is Born".
Unlike the musical genius of Freddie Mercury, Gaga was introduced to music at a very young age by her mother, who made her sit in front of a piano when she was just 4 years old.
Despite an early introduction to music, her road to success was riddled with failures, rejections and disappointments.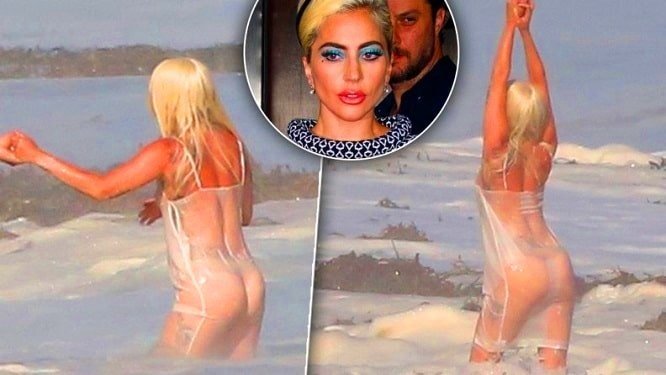 Inspite of being bullied, raped, blackmailed and mocked for her physical appearance, the "Bad Romance" singer sold more than 300 million records to date, with Forbes ranking her as one of the top earning musicians of the 2010s decade.
Apart from being held responsible for Bradley Cooper – Irina Shayk's split and making the lives of the Gucci family miserable, with the release of House of Gucci, there are many things that Mother Monster never wants the world to know.
Let us go through some of the hidden secrets of Lady Gaga:
1. Same Height as Ariana Grande
Both Ariana Grande and Lady Gaga are a little over 151 cm and both of them wear super-long heels during live performances.
Of course both the artists loves wearing make-up, but according to a close source, Gaga won't leave her room without full makeup on.
She would rather wait for as long as she can, but she can't walk around without makeup on.
2. Confused with Amy Winehouse
During the late 2000s, Amy Winehouse was hugely popular and Lady Gaga was just breaking out.
Where ever she went, general public (not her fans) would often mistake her for Amy and things got really worse when she went on tour to the UK.
Even the British directors and producers started approaching her for work, assuming she was Amy.
3. She is a School Dropout
Gaga dropped out of New York University immediately after her freshman year, so she could pursue her music career full time.
"Shallow" singer even worked as a part-time waitress while in school, to be self sufficient and independent.
4. Likes Both Men and Women
The "Poker Face" singer is attracted to both men and women, and doesn't mind sharing her bed with anyone super attractive, irrespective of their gender, race, age or marital status.
Initially her parents thought she was unwell and were contemplating professional help. Her father broke down once and told her mum, he was concerned about his daughter's well-being.
And of course, Gaga likes to wear leopard thong bikini with granny panties!
5. Bullied at School
When she was young, she was bullied a lot in school and she admits, that the scars have never healed.
This is one reason, she stood up for a girl that was being bullied on Instagram by her schoolmates.
When she appeared in the cover of Vogue magazine, she tweeted that they used to call her 'rabbit teeth' in school, but now she is a real life Vogue beauty.
6. Gaga is Responsible for the Most Revolutionary Perfumes
"Rain on Me" singer is responsible for revolutionizing the perfume industry. When asked, she said she wanted black liquid perfume in the bottle, which looks clear when sprayed.
Scientists eventually developed such liquid, she called it Fame (#ad) and it became the biggest innovation in the perfume industry, for the last 30 years.
7. Her Meat Dress Made it's way into the Museum
Gaga wore a meat dress to the VMAs in 2010 and it sparked a lot of controversy.
The dress however made it to the Rock and Roll Hall of Fame Museum even though it didn't cost her a lot, according to a butcher who said the dress didn't have any expensive meat cuts.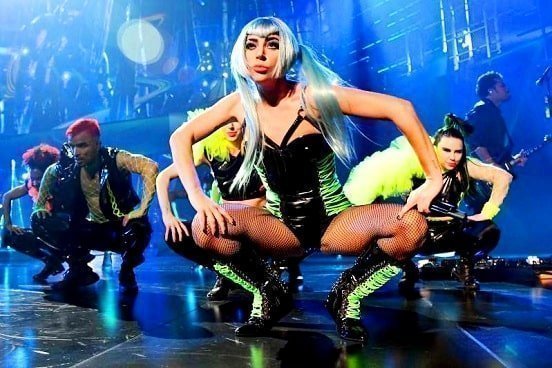 8. Almost went Bankrupt
Lady Gaga rose to fame silently and after her debut album made it to number two in the Billboard's Best-selling, she earned and her tours were some of the highest earning.
However, thanks to her glamorous shows and extraordinary outfits, she incurred so much debt and almost went bankrupt four times.
9. Def Jam Records Dropped Her after 3 Months
She met Rob Fusari who helped her send her song to different music labels.
After just 3 months, the record label dropped her. She went home to her parents, depressed, and started experimenting with drugs.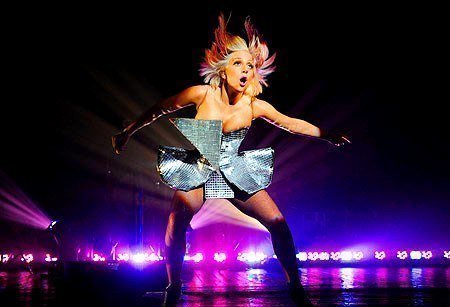 10. Blackmailed and Raped
In 2005, a prominent producer of a well known record label, demanded her to strip naked or else have all her music burned and destroyed.
A financially unstable, debt ridden Gaga watched this animal pounce on her and devour her, as she was haplessly lying on the bed, broken to pieces.
11. Lady Gaga Owns a Malibu Home Complete with a Bat Cave
She bought the house during her early days of fame and its six-acres worth 23 million dollars.
It has a subterranean bat cave. To her it's a recreational space with a 1960 bowling alley and a basketball free throw machine.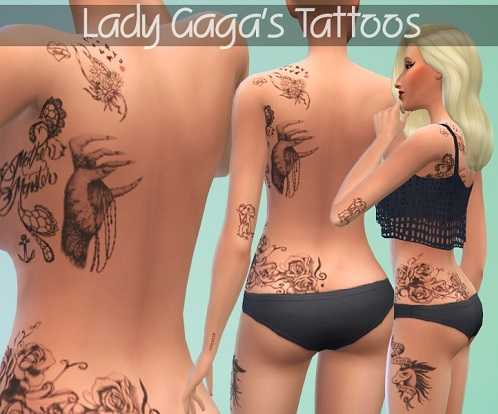 12. She has Tattoos on Her Left Side Only
Gaga has all of her tattoos located at the left side of her body and she did this out of respect to her father.
He asked her to keep one side of her body normal, but now, she says she would like to get more tattoos, as she is running out of real estate on her left side.
13. She has a Tattoo as a Tribute to Her Father
Lady Gaga has a total of 14 tattoos all on her left side of the bogy.
She also has heart shaped tattoo inscribed with the words dad. She did this after her dad went through a successful open heart surgery.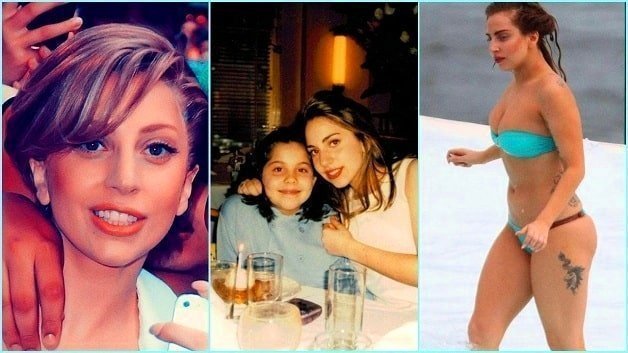 14. Bought Michael Jackson's Items
She once bought a total of 55 items worth $500 million, belonging to Michael Jackson at an auction and keeps them in a temperature controlled room to preserve the quality of Michael's clothes.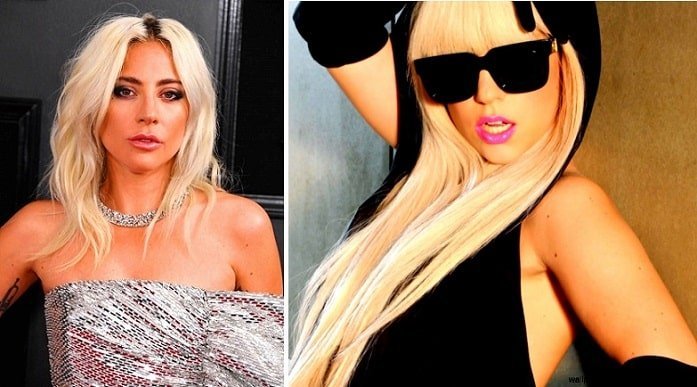 15. Indecent Exposure
She was once given a ticket by the Chicago police for indecent exposure.
She wore hot pants out in public. When asked, she said it was fashion.