It has been scientifically proven that an earthquake can be caused by the rupture of tectonic plates, detonation of a nuclear bomb or a bunch of Swifties dancing together.
This 2.3 magnitude earthquake happened during her Eras tour concert in Seattle on July 23rd, when the Swifties were dancing, cheering, jumping and screaming from the top of their lungs.
Even the Feds who were busy raising the interest rates and destroying the retail banks, thanked Taylor for boosting the American economy with her Eras tour ticket sales.
Unlike the female artists of this generation, the "Blank Space" singer never flashes in her music videos and has earned the respect of the global community for her poise and aplomb.
Born on the 13th of December 1989, in Reading, Pennsylvania, Taylor Swift (#ad) started performing at various fairs, exhibits and spectacles, in and around Reading, at a tender age of 10.
Apart from being one of the tallest female celebrities in America (she is 1.81 cm tall), "Shake it Off" singer also owns a private jet and an airport hangar in Nashville.
Inspired by her grand mother and Shania Twain, it is however Britney Spears, who gives Taylor goose bumps, whenever she plays her music.
A talented painter, Taylor was taught to play the guitar by a computer technician, who was impressed with her craving to learn the guitar.
Let us look at some of the lesser known facts of this doll faced angel.
1. She Can Play More Than Four Instruments
Almost everyone knows that Taylor can play the piano and the guitar.
But her love for music transcends cultural and generational boundaries, as she picked up lesser known instruments such as banjo and ukulele,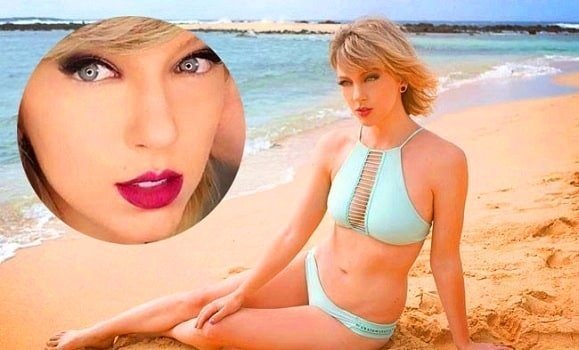 2. Beauty with Brains
The "Style" singer never attended college, but she finished high school and she maintained a 4.0 GPA all through her High School Life.
This is pretty amazing, since she had to balance between school, work and also to find time for her friends and family, apart from performing at events around her home town.
3. She has a Younger Brother
His name is Austin Swift, who is an actor too.
Austin is 30 years old, a 2015 Film graduate from Notre Dame and is known for his roles in Braking for Whales, I.T, We Summon the Darkness and Live by Night.
An adept photographer, Austin was a credible source for pictures of Taylor when she was a kid.
4. Nearly Blind
During the late 90s, the "Wildest Dreams" singer had issues with her cornea and had to wear thick glasses to get a normal vision.
She was wearing those 60s glasses when Fearless was released in 2008. And she dedicated the song "You Belong with Me" to them, her bifocals.
However, she got rid of her spectacles in 2010 after undergoing a successful LASIK surgery.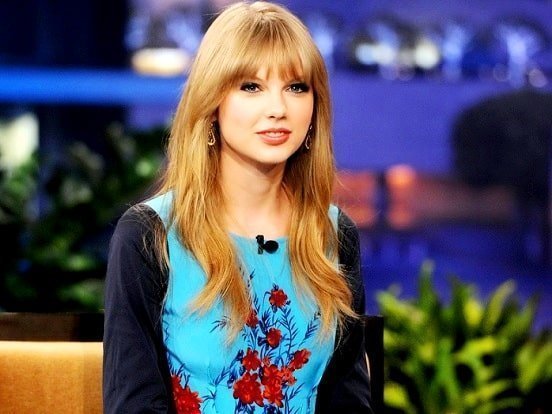 5. Speak Now Album Influenced by Kanye West
Rumor has it, that her song "Innocent" from Speak Now was supposedly influenced by Kanye.
It is quite strange, that she sort of dedicated a song to someone, who humiliated her on stage, with the whole world watching.
A clear case of reverse racism, on the starry night of September the 13th, 2009, at MTV Music Awards, a brutal Kanye grabbed the mike from a 19 year old Swift,  taking a stand for Beyonce's "Single Ladies" , insisting that it had the best music video he has ever seen, implying Taylor did not deserve the award.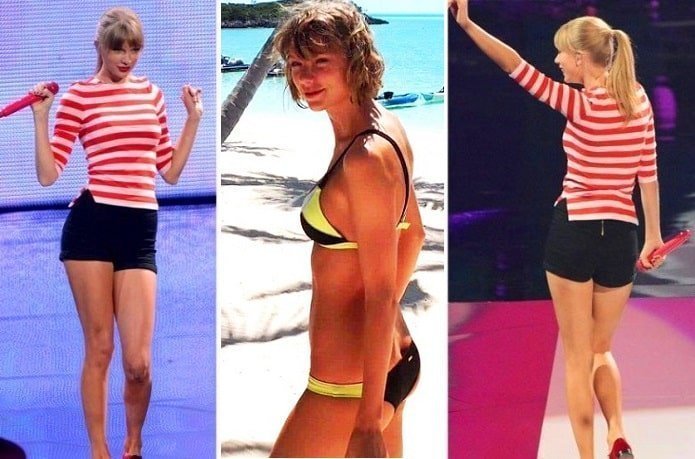 6. Stabbed in the Back/Betrayed
In her album Reputation, she is seen sitting on a gold throne with the words "Et Tu Brute" carved on it.
These were the words of Julius Ceasar, after he was stabbed in the back by his confidante Marcus Brutus.
Taylor is said to have been addressing this to Kanye, after he refused/denied to include Taylor in his album Famous.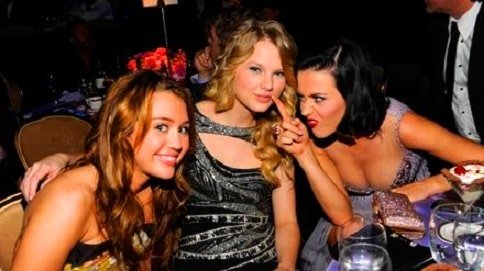 7. Beef with Katy Perry
While most people know these two don't get along, they have no idea where it all started.
She has since begun dissing Katy and even released a song "Bad Blood" which is now revealed to be the song behind her fallout with Katy Perry.

8. Using "Fake Taylors"
This is seen in her 2017 album Reputation, where she says, the old Taylor can't come to the phone, that she's dead.
In the music video, there are many women on a lineup and some believe the Taylor wearing a black leotard with fuzzy sleeves is the new Taylor.
But there is a theory, that all of them are fake and there's no real Taylor Swift in the lineup.
9. She Sneaked Into Her Friend's Class and Her Brother's Dorm
"Delicate" singer became popular at a very young age, and she has never experienced the life of an average teenager.
For this reason, she would attend the classes of her friend Abigail in college, and she would also sneak into her brother's dorm, just to experience the life of a normal teenager.
10. Owns all the Writing Credits of Her Songs
Despite the rumors going around, she is one of the very few artists who has the writing credits to all of her songs.
Most artists collaborate with others and give credit to other people, but this is not Taylor.
11. She Secretly Sends Flowers and Presents to Some of Her Fans
In 2014, she hand-picked a few fans from social media and sent them Christmas presents.
In some instances, she secretly showed up to their houses, to deliver them personally.
She recently sent flowers to a fan, during her wedding, after being proposed using one of her songs.
12. She Admits Living an Abnormal Life
Swift is one artist who hasn't experienced a normal life since she rose to fame as a young kid.
She admits to spending time with her fans online, to help her stay in touch with fans, leading normal lives.
13. Secret Sessions
There is a rumor that she has secret meetings with her fans, and there is a theory that she donated 4000 dollars to a fan, after he told her he was homeless, in one of her secret sessions.
14. Too Gorgeous to be Drawn by a Sketch Artist
Everyone knows about her $1 lawsuit which she won after counter-suing a Denver DJ.
She presented the testimony of fire emojis and the jury ruled in her favor.
During the court proceedings, the court room sketch artist confessed he couldn't draw her because, she was too damn gorgeous.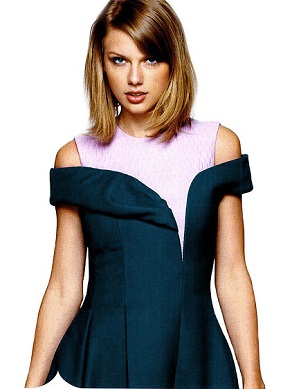 15. She is an Actor as Well
She has had a few appearances in shows like New Girl, Valentine's Day and others.
Her first role was on the famous series CSI in 2009, but her character died at the end.