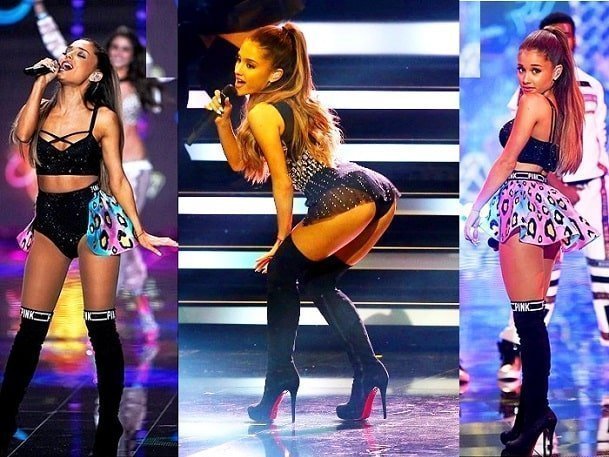 Ariana Grande is a sensational, beautiful and charming artist. She has a fantastic voice and channels all her energy into singing.
Unlike most of the artists her age, she isn't the kind to go doing stupid things,especially in public.
This has earned her a lot of respect from her fans and other people all over the world who like her not only because of her music but because of her good morals too.
She rose to fame when she was young at an early age of 8 years is the first time she held the mic to sing.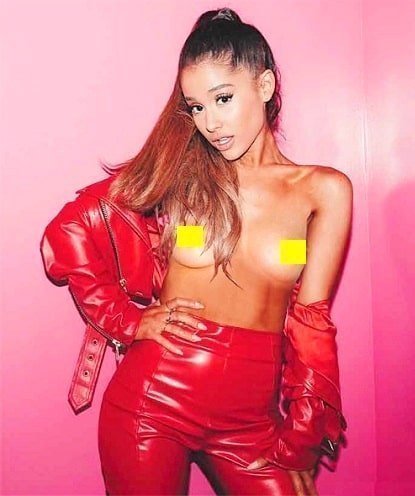 Her talent and voice are so unique giving her an edge over other female artists.
Her life has become a show of progression of a young woman who has grown to be a respected artist in the society unlike other artists of her age.
Despite being in the spotlight since she was young, there are a lot of things people don't know about her.
Let's look at some of the juicy facts about Ariana:
1. Her Real Name is Ariana Grande
There are not so many artists who use their real names as a stage name.
The few who use their names have just one and another stage name,but this isn't like Ariana.
Her full name is Ariana Grande Butera born in Raton Florida in the United States.
2. She was Named one of the Most Influential People in 2016
This goes without saying that Ariana is a famous individual,and she is also very influential.
She is a mentor to so many young women who aspire to be famous just like her and the Time Magazine recognized her for this.
She was one of the 100 most influential people in the world on their list.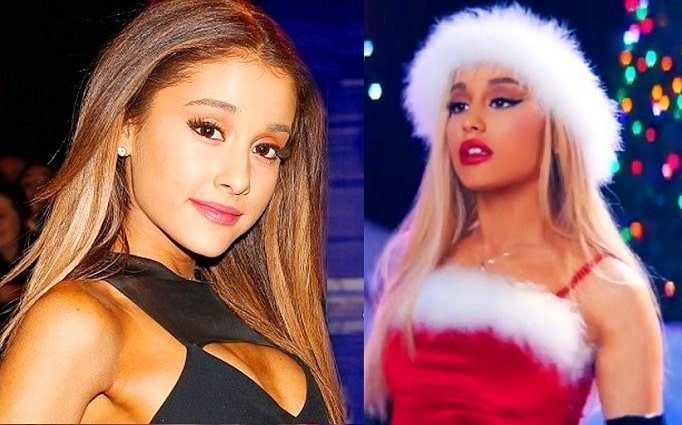 3. The Arianators
Ariana has a massive fan base,and they are called the Arianators.
However, Ariana wanted to change the name to "the loves" and on 27 March 2014, she decided to announce that.
that times, she tweets so much referring to her fans as the loves,but this didn't catch on so fast like the Arianators.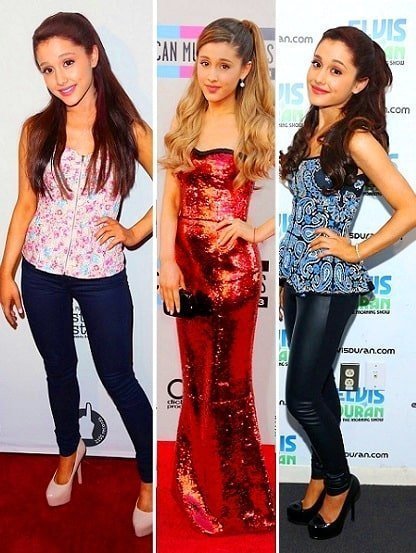 4. Ariana is Vegan
Ariana Grande is now 100% vegan. She grew up saying she mainly ate organic foods and that she was a pescetarianist.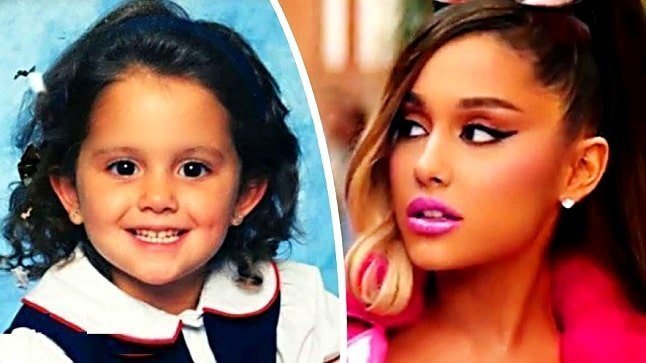 This translated to her not eating any animals in her childhood except for fish. However, she is now a complete vegan.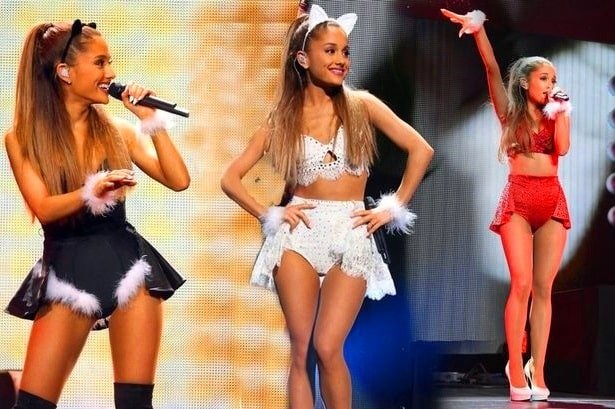 5. The Ponytail Sweetheart
If you happen to mention the ponytail sweetheart anywhere, people will know you are referring to Ariana Grande.
She is famously known as the ponytail girl because she always rocks with a ponytail which every girl would die for.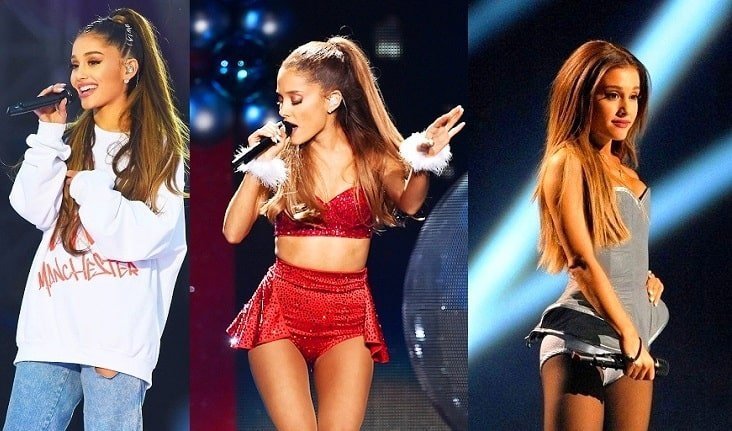 6. She is a Huge Hockey Fan
Ariana is a pop diva who is a big fan of hockey. She used to attend games played by the Florida Panthers,and despite getting hit with hockey pucks, she never gave up.
7. She Sang the National Anthem at the Age of 8
Since she was a big fan of hockey, Ariana got the chance to sing the national anthem at a Panthers game when she was eight years old,and that was the spotlight of her young career.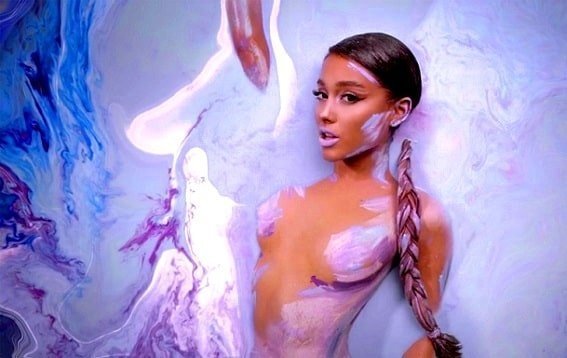 8. Sleeps Naked
When asked, Ariana said she believes in sleeping with minimal clothes and that her grandmothers always encouraged sleeping naked.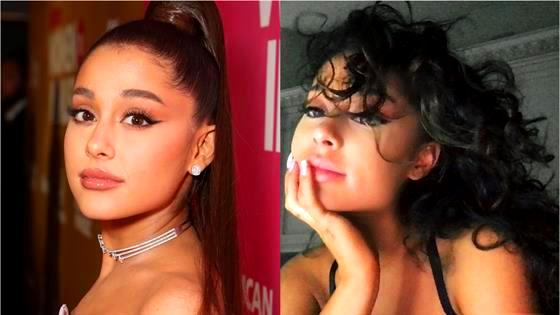 9. Natural and Curly Hair
Ariana is envied by so many ladies for her natural and curly hair.
She has the type of hair so many girls would die for. There is, however, a story to the beautiful hair.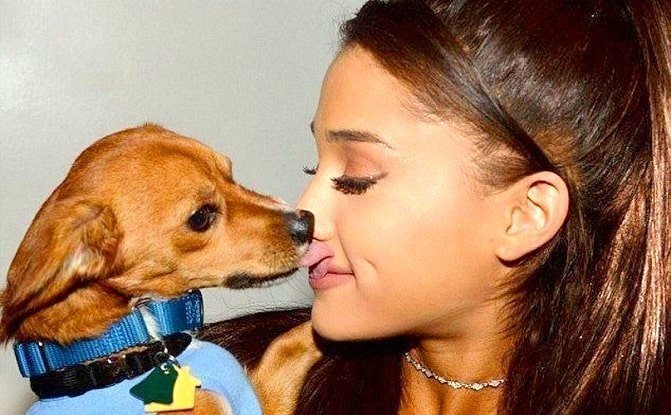 10. Loves Dogs
Ariana made it clear that she was a lover of animals a long time ago. She has a total of seven dogs all of which are rescues.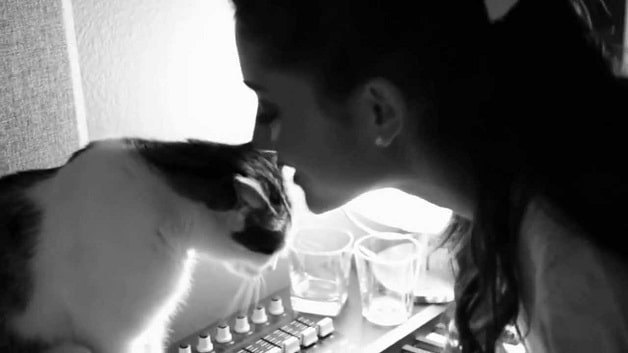 11. Allergic to Cats
Grande might love animals so much,but there is one pet she just can't have. She is allergic to cats and bananas. Can you believe it?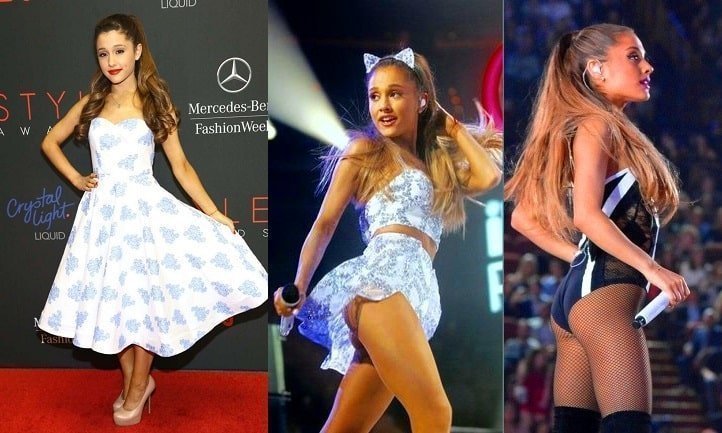 12. Amazing Vocal Range
So many of her fans in the world know how good Ariana Grande is in singing and they love her voice which is also unique and amazing.
She has a 4-octave vocal range,and this is one reason why she can sing and hit the high notes without gagging.
The more amazing thing is that she had no prior training before she started singing.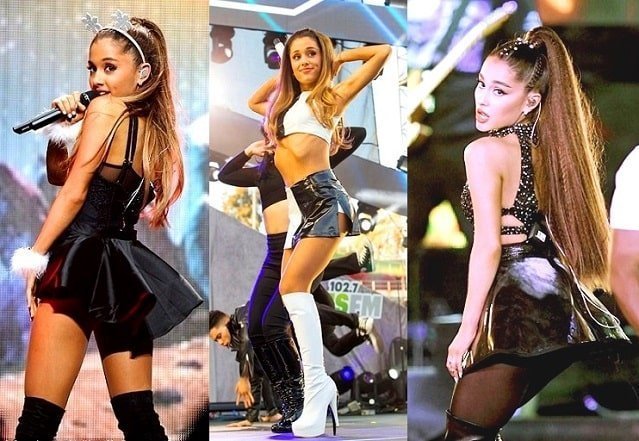 13. She Likes Smooching Her Friends
Ariana has been friends with Elizabeth Gillies from the TV show Victorious,and she once posted a video on Instagram with the two kissing.
However, according to Elizabeth, the two are like sisters,and that was an excellent make out to say hello.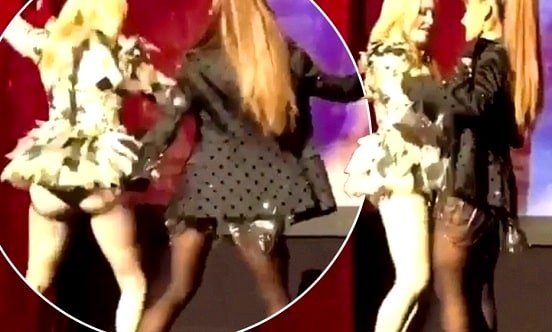 14. Twerking with Madonna
Ariana attended the Madge's Raising Malawi concert in Miami beach where Madonna was performing.
Grande was brought on stage by Madonna,and they did a bizarre twerk off which was well received.
15. Dirty Sense of Humor
Most people might have seen the photo of Ed Sheeran laughing off at a Victoria Secret's show,but most people didn't think of the reason why.
However, Ed explained it saying Ariana came up and stood next to him and whispered "I love big black balls" and that had Ed laughing his face off.