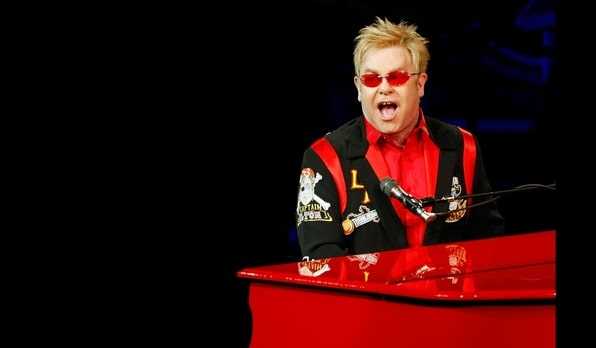 Elton John,not John Elton is an all-time music legend and has sold more than 300 million records in the course of his five-decade career.
He has also gained a lot of reputation as one of the world's best live performers (Stop thinking of the King of Pop for a while here).
He constantly tours all over the world and plays in a multitude of concerts no wonder he has such a good reputation.
He has countless hit songs from "Daniel' to "Am Still Standing".
However, there is more to the man behind the piano than most people know.
Get ready for some shocking facts on this iconic singer.
1. He Changed His Name
His name is Reginald Dwight,but he changed the name to Elton John.
He chose this name to pay tribute to Long John Baldry a vocalist and Elton Dean,a saxophonist, and for the middle name, he chose Hercules.
2. The First Western Singer to Tour The Soviet Union
In 1979. Elton John toured the Soviet Union,and this was the first time a western pop artist visited Russia.
It was the first time that the Russians saw a rich westerner.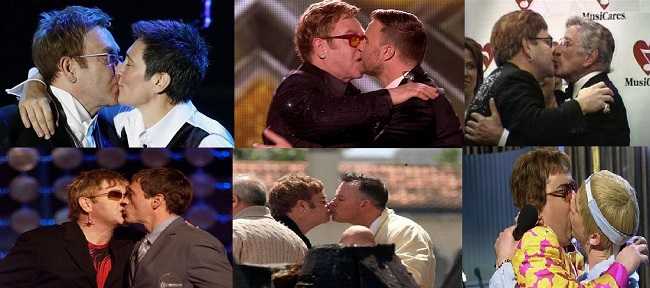 3. Gay and Doesn't Give a Toss About it Either
He registered his civil partnership with David Furnish his long-term partner.
They later married in 2014 after the legalization of homosexual marriages in Wales earlier that year.
His wedding was attended by so many famous artists.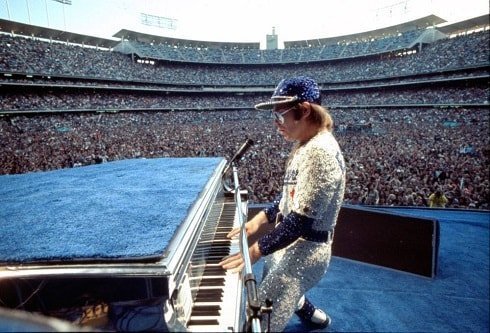 4. He Has Performed at a Free Concert Once
Not so many artists have what it takes to perform for free, but Elton is unique in his own way.
He was enthusiastic enough to perform a free concert on September 12, 1980, where he performed to more than 400,000 fans.
He performed on the Great Lawn in New York's Central Park.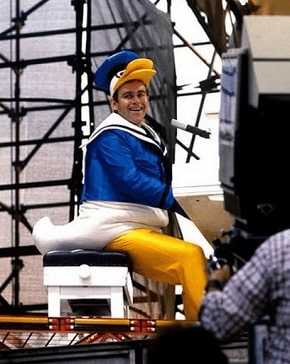 5. Outrageous Outfits
He has numerous outrageous stage outfits. He has dressed up as Donald Duck, Mozart, the Eiffel Tower, and the Statue of Liberty.
As if all this isn't enough, he has also worn a baseball kit, a Watford FC kit and ostrich feathers.
The best ones are the $5000 glasses that spell out his name in the light.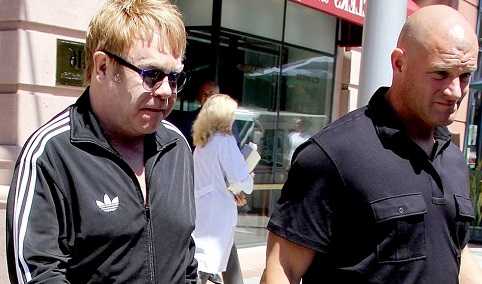 6. Sexual Harassment and Battery
Elton was accused of sexual harassment and battery by his bodyguard Jeffrey Wenninger.
He was a cop for the LAPD and a Captain for that matter and worked for John during his off hours.
7. Drug Addict
Were it not for rehab; Sir Elton would have had the worst celebrity life ever.
He had to hit rock bottom to seek professional help in the 1990s. He would have an epileptic seizure and turn blue.
People found him on the ground and lay him on the bed,but forty minutes after waking up, he would be snorting another line.
8. Sir Elton John was Admitted to Rehab
Elton John had his struggles with drugs up until the time he thought he was really going to die and he decided to seek professional help.
He even had the rehab diary that he recently handed to movie bosses for an upcoming biopic.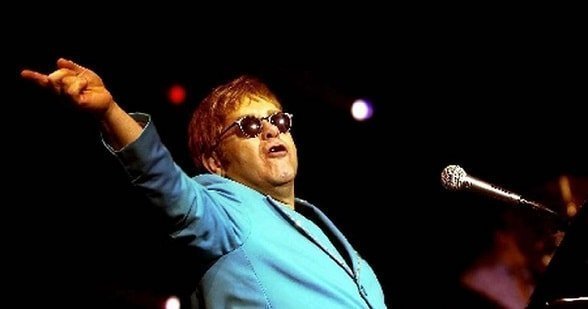 9. Tiaras Preparation
While he spends most of his life on road tours, he likes being prepared.
He does this by bringing two tiaras to every road tour he goes to.
According to him, you never know when you might be invited for something formal, and you are out there with your costumes only.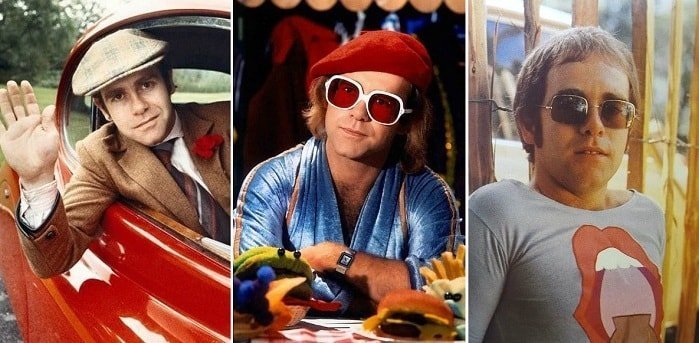 10. Dropped Out of School
What is it with celebrities dropping out of school?
Anyway, Sir Elton John was awarded a scholarship at the age of 11 at the Royal Academy of Music.
He, however, quit before graduation to pursue a rock career. It seems like it paid off.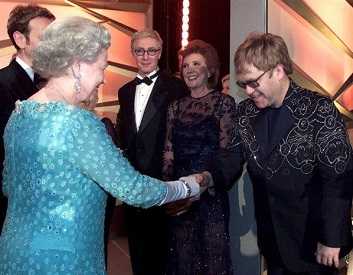 11. Sir Elton John is a Knight
The Knighthood of British Empire was awarded to John Elton in 1998 hence the title Sir John Elton.
It's a highly recognized title given to individuals who show service to people and humanity or something like that.
It's rarely granted and only given to influential people.
Elton was given for his contribution to the music industry and fundraising for AIDS charities.
12. His Glasses Weren't Prescribed
Don't know what I mean? Well here is a little explanation.
Elton John didn't have any problem with eyesight or his eyes.
He started wearing glasses to copy one of his idols Buddy Holly.
After a short while, his eyes had adjusted to the lenses,and since then, he needed the glasses.
13. He Doesn't Like Madonna
The two have quarreled over the years,but Elton started the feud in 2004 when accepting his award for best classic songwriter.
He said, Madonna is an artist who just lip syncs on stage and should be shot.
He continued to say he doesn't give a toss what she thought about that.
14. Yamaha Devotee
Yamaha is one of the manufacturers in the music industry,and Elton was hooked to them.
All the pianos he plays live are made and supplied by Yamaha. These include his Million Dollar Piano and his famous Red Piano.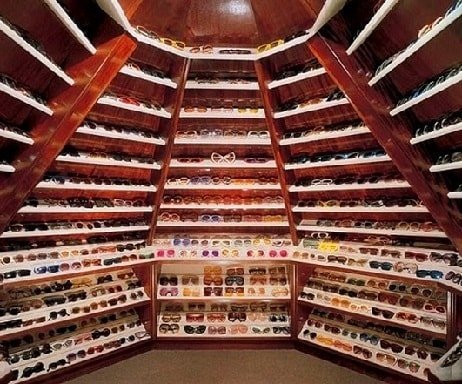 15. A Spare Hotel Room for His Spectacles
John Elton owns more than a thousand pairs of glasses.
In 2013, there were claims that he hired a separate hotel room to store his numerous spectacles.
16, Humiliated Sylvester Stallone After 29 Years
In his recent autobiography titled, Me, Elton John has vividly written about an incident that happened in 1991.
He threw a grand house party for select VIP guests, which included A list Hollywood celebrities like Sylvester Stallone, Richard Gere and the gorgeous Princess Diana.
It so happened that Richard Gere and Princess Diana, were instantly attracted to each other and slowly drifted away into a totally
different world.
Passionately chatting with each other by the fireplace, Sylvester Stallone was least impressed by the instant attraction of two strangers, who became close friends in less than an hour.
When Elton invited everyone to gather at the dinner table, two prominent guest were missing.
A worried Elton sent a waiter to lookout for them, who came back holding Richard Gere and Stallone in each of his hands.
The shocked waiter told Elton John that Gere and Stallone were getting ready for a fist fight and he managed to abort it, just in the nick of time.
A furious Stallone told Elton John, that he would not have been here if he knew Prince charming (Richard Gere) was also invited.
A smiling Elton showed Stallone the way out , who stormed out in a flash.
Before he left, Stallone also told Elton, that he could have Princess Diana anywhere, anytime he wanted.