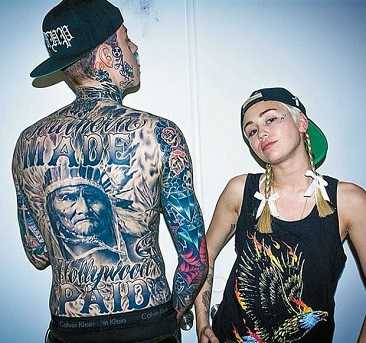 Music has a profound effect not only on the listeners but also it's creators.
Many artists enter the industry sparkling clean, but at the end of it, not only are their morals corrupt but their bodies are traumatised with tattoos (#ad).
If getting laid was the zing of the past musicians, then getting inked is the zest of the current musicians. 
Take for example Justin Bieber, Justin entered the music industry as an innocent pre-teen, singing "Baby", then started partying, drinking and fighting, eventually becoming hopelessly devoted to the inkwork.
Maybe fame got to him (only Hailey can change him) , but he isn't an exception.
There are even weirder examples, How did a highly conservative singer like Post Malone end up with so many face tattoos, when hard-core death metal bands like Cannibal Corpse or Morbid Angels hardly have any?
Anyways, let's have a look at some of the most tattooed artists in the music industry.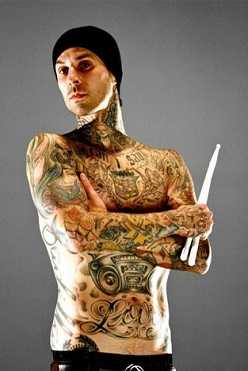 He is a member of Blink-182 , and there's some doubt if he has any more space on his body for one more tattoo.
His body including the whole of his head is covered in tattoos.
The gas-masked mascot on the back of his head and the Virgin Mary are the most significant.
Falling in Reverse's Ronnie has almost no space left for tattoos.
The ink is widespread on his whole body from the head to the toe.
The shark on the right side of his head is a good one, and he also has a Rolls Royce logo next to his eye.
First, congratulations to his tattoo artist. Kerry King is a hard rock/metal artist whose whole body is covered in tattoos.
They make him look intimidating and span all over to his head. The dragon-like design tattoo on his head is pretty cool too.
Not sure if she would even appear naked without clothes.
She is literally covered in tattoos, and she might not have any more space to add even one more. Bif is a Canadian rock artist.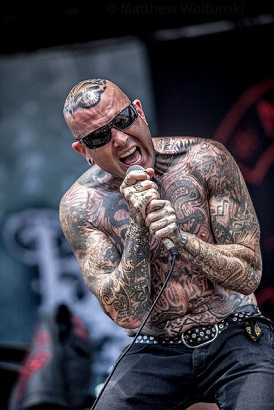 The rock music artist formerly of Biohazard, looks like a hazard himself.
He has so many tattoos covering his whole body to the fingers. He also has some mean looking tattoos on his chest and neck.
His tattoos are very personal to him, they started way back in his early teens, with his first tattoo being 'Jesus with musical notes'.
But as time went by, his loyalty to his tattoos were much higher than to his girl friends including Rihanna.
The number of tattoos on his body is not known for sure, but it is estimated, he has over a hundred of them.
He got his first tattoo when he was 13 years old, and one significant tat on his body is that of Royalty, his daughter.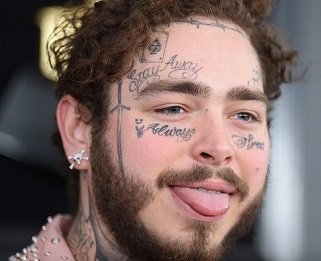 The number of tattoos on his body is greater than the sand grains on earth. Makes one wonder, if he can recollect every instance of him getting inked.
They start from his face, all the way to the tip of his toes, including his private parts, a true stigmatophile indeed.
Thankfully he hasn't tattooed his tongue yet, but he tends to stick them out a lot.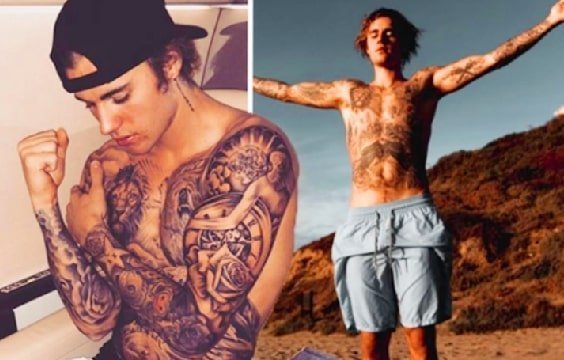 Having gotten his first tattoo at the age of 16, by the age of 27 Justin was desperately in search of real estate on his upper torso, haven't found any, hence is moving on to his neck. 
Perhaps, another Post Malone in the making, his fans however, are not impressed with his tattoo antics and are looking on to Hailey, to exorcise the tattoo spirit in him.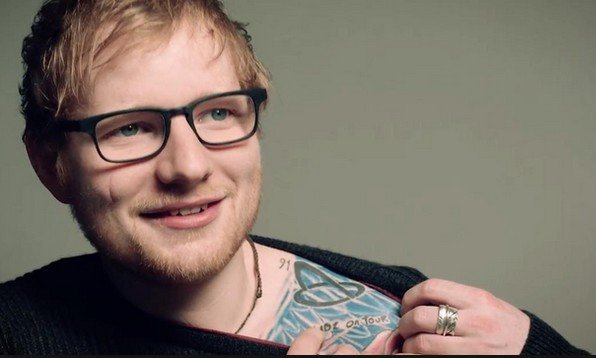 The lion tattoo on his chest sparkled a lot of mixed feelings from fans and critics alike.
He had the tattoo after his show sold out and critics were wondering how often he will have these tattoos, if he is to do it after every show sells out.
She is an Australian actress, model and recording artist, with tattoos all over her body, she might get mistaken for Bieber.
She has more than 70 tattoos, and the most popular one is the word 'love' tattooed behind her ear.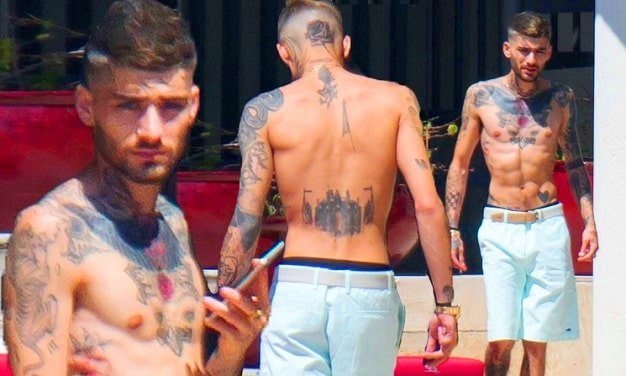 Ever since he left One Direction and went solo, the number of tattoos on his body keeps increasing day by day and poor Gigi could not do anything about it.
Perhaps his baby girl Khai could reign him in, but by the time that happens, Zayn could very well become a tattoo monster and scare her off.
Being close friends with Justin, doesn't help either.
He is a vocalist for the band the Transplants and is covered (rather showered) with tattoos.
Soon enough he might also run out of space and has to be creative to add more. He has an evil skull as the centerpiece, and a female portrait can be seen from the side.
Wil is a lead vocalist for the band Aiden and a good one too.
He looks like a character from a horror flick, thanks to his tattoos and weird makeup. He is covered in tattoos from head to toe, literally.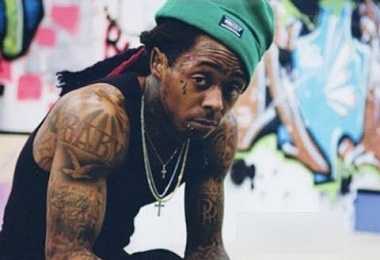 He is one of the very few artists, who boasts the biggest assortment of tattoos on his body.
Lil Wayne has more than three hundred tattoos and among them are the letters "M.O.B" plus a cloud lightning bolt on the upper cheek.
He also has an on-call tattoo artist, who did most of his tattoos.
Believe it or not, Depp is a singer, song writer and a multi-instrument player. Most people relate to Johnny Depp as Jack Sparrow or the ever drunk actor.
He has so many tattoos, and the most significant ones are the name of his daughter on his chest and the love of his life, Wino.
And oh! just in case you don't know, Johnny Depp is an expert piano and guitar player, music being his first love and he loves to be referred to, as a musician.
Similar Info –