If you are looking at some of the most controversial hip hop artists or rappers in the music industry, Lil Pump is one of them.
He is also one of the artists who became famous all thanks to SoundCloud.
Lil Pump was born Gazzy Garcia on 17th August 2000 and he is an American rapper, songwriter and producer.
He became famous after he released his song "Gucci Gang" which peaked at number three on the US Billboard Hot 100.
Lil Pump is an upcoming artist and his fan base grows day in day out.
Social media ain't his thing but while he is at it, he has more than 10 million Instagram followers and more than five million YouTube subscribers.
He is one artist who hasn't managed to spark some beef with other rappers, get in trouble with the law and so many other controversial things.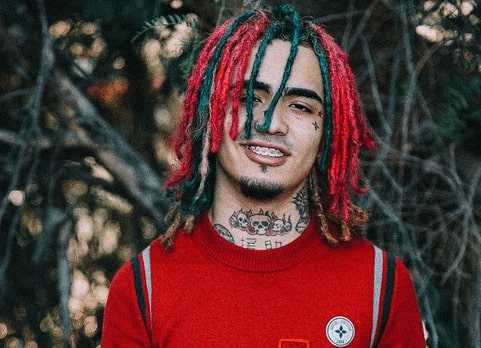 It seems like he doesn't really care about what he does or how it can impact his life.
Here are some of the most disturbing facts on Lil Pump we put together for you.
1. He Doesn't Have a Driving License
Lil Pump isn't of legal age to drive let alone crash a car. He owns more than three cars including a Porsche but he doesn't have driving license.
Funny enough because he is said to have been seen driving countless times. He even crashed the Porsche once.
2. Dead Fellow
There was concern in 2017 when Lil Pump was reportedly found dead due to a drug overdose.
However, it was another rapper who happened to be Lil Pump's friend and whose name was close to Lil Pump's.
3. Kicked Out of School
He didn't drop out of school like some sources say but he was repeatedly kicked out of school.
He was violent and a bad influence to other students and he had to be expelled.
4. Banned from Public Schools
Imagine what kind of a troublemaker you have to be before you are kicked out of school and banned from any public schools within a whole district.
He incited a riot when he was still a freshman and he was kicked out of the school and banned from nearby public schools.
5. Arrested for Firing a Gun
Leave alone the fact that he isn't of legal age to hold a weapon let alone fire it.
He fired shots in the air at his home. He was still a minor and was taken to juvenile and released wearing an ankle monitor.
6. Little Short King
Well, Lil Pump is little according to most of his fans and critics as well.
He was once compared to drake and Gucci and the difference was significant enough.
People have however learnt to accept him for the little king that he is.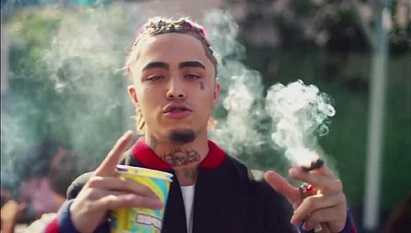 7. Marijuana Smoker
This kid is trouble itself.
He tried smoking marijuana before a meet and greet session with his fans.
Mind you it was in public and in front of the cameras.
Security tried to plead him to stop but he is carefree.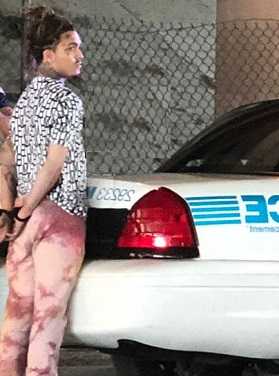 8. Arrested Again
His legal issues seem like they are just getting started.
He was arrested for driving without a license and he was on probation.
That means he will serve jail time as that is a violation of his probation.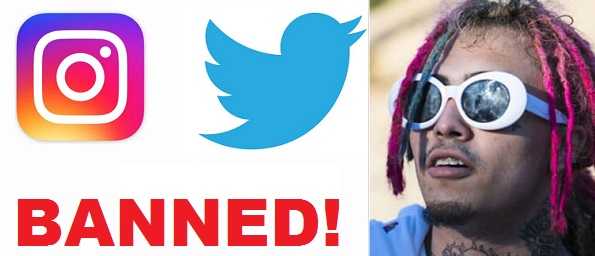 9. Banned from Twitter and Instagram
As many as 10 million followers and there's nothing he can do about being banned.
He was banned from posting anything on Twitter and Instagram for posting obscene content specifically videos.
In one video he was in a groupie though it was taken down.
10. Illegal Firearm
He is a kid who doesn't know he is incriminating himself every time he pulls out his weapon.
He was arrested and an unloaded firearm was found in his possession in his house.
11. Anger Issues
Even during his performances, anger issues are always by his side. He jumped off stage and kicked a fan in the face during a concert.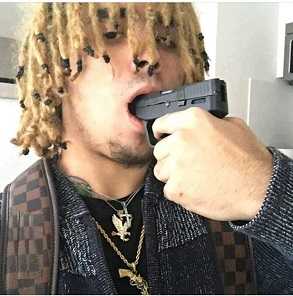 12. He is Suicidal
What else would you call a person who writes suicide notes and points automatic rifles at himself?
He should be in rehab.
13. Worth a Lot
Before the success of the song Gucci Gang and the record deal with Warner Bros, he was worth $150,000 but that has hiked to around 10 million after his success.
14. Void Contract
As much as the contract with Warner Bros made him a success, it was deemed void in January 2018.
Argument was, he was underage when he signed.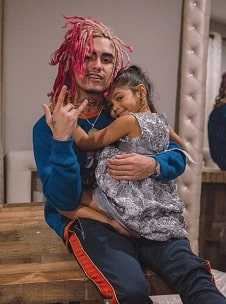 15. Secret Child
It is rumored that Lil Pump has a child with iCarly but it seems like he is just ranting and can't hold up to it.
It has not been confirmed though he talks about her a lot.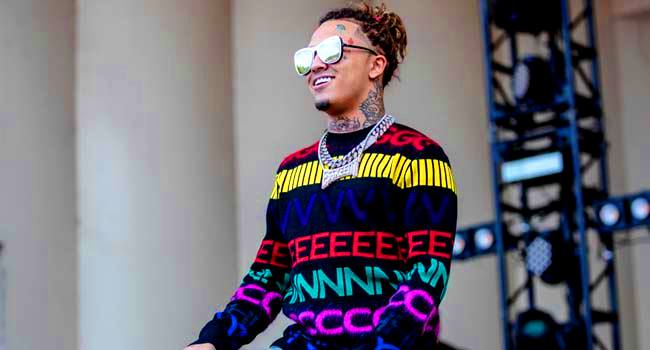 16. Almost Crushed His Opportunity School
After being banned from all public schools within his district. Pump was enrolled in an opportunity school.
The school has security, pat downs, metal detectors and other security measures but Pump managed to cause a riot.
17. Never Graduated High School
Leave alone the rumors that he dropped out of Harvard. No high school would be able to house him as he was a violent and troubled kid.