Through the 21st century, Lil Wayne is the name that echoed through like wild fire.
During this time, he was one of the most famous rap artists in the game.
Everything about Wane was unique from his voice, style and acts in his videos.
Until today, he is one of the best rappers the industry has seen.
Lil Wayne is a living icon for so many people especially lovers of good rap music.
Up to now, he is the best and most experienced artists in the industry loved by many hated by a few maybe.
Lil Wayne has written a number of hit songs though he is now lying low as compared to when he was signed to YMCB.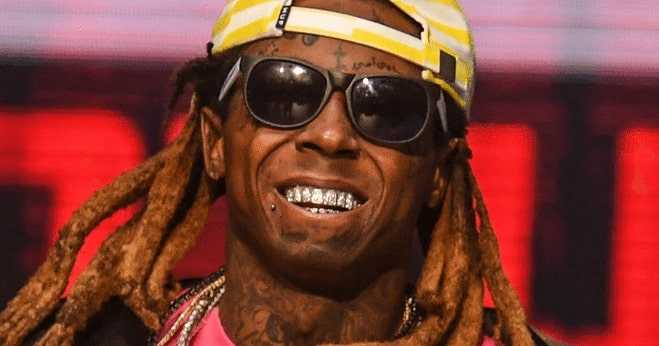 All his works call for great recognition with every song he does coming out as unique and as amazing as it could be.
Being a celebrity loved by so many people and followed by fans everywhere he goes, it's hard for him to do a lot of things in private.
He has however managed to stay under the radar for some time now but here are some of the disturbing facts about Weezy, we have lined up for you: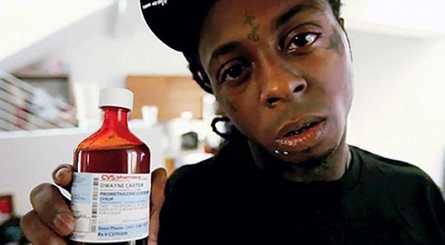 History with Drugs
Not so many artists have a history with hard drugs.
The worst we come across are marijuana addicts and booze.
Wayne however was addicted to cocaine but he said he stopped using it because of the bad effects it had on his skin.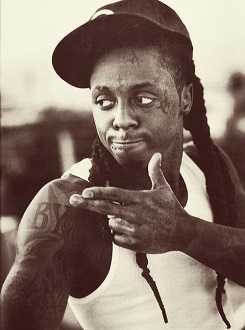 He Had a Gun in School
When he was 14 years old, Lil Wayne used to carry a gun to school.
Not sure if he was gang affiliated or not.
His mom saw him put the gun in his schoolbag once and she was mad and made him drop out of school.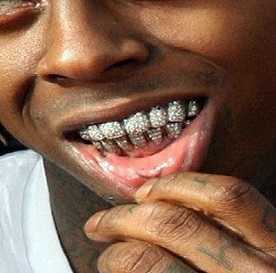 Permanent Grill
All or most of the artists we see wearing grills in music videos still have their set of teeth intact but for Wayne, it was different.
He has a permanent grill and he uses the normal toothpaste to brush it.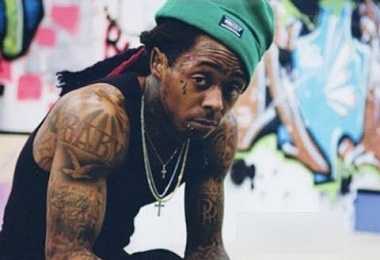 He Contracted an STD
Not sure where from but he once had crabs.
Weezy had been sick before that but he says that was the worst thing of all.
Arrested
His love for marijuana is insatiable.
He was arrested for smoking marijuana after performing in New York.
He however made bail but it wasn't long after that he was arrested again.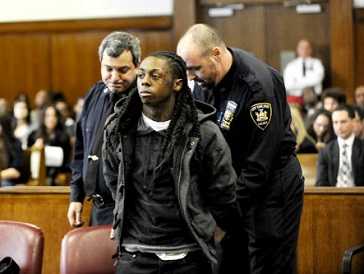 Jailed
After the marijuana incident, Lil Wayne was arrested again and charged with carrying a 40 caliber pistol.
He was sentenced to jail for one year but he got out four months before for good behavior.
He Has a Prison Diary
When he went to jail, Lil Wayne had a prison diary which he shared the contents when he was released.
The contents are deep and show the reason he was released before his time was done.

Scared of Mice
Imagine an artist of his caliber being scared of a little rodent.
Maybe he watches too many horror movies.
When he was in jail, he saw a mouse on the tier and he was freaked out wondering what to do to keep it out of his cell.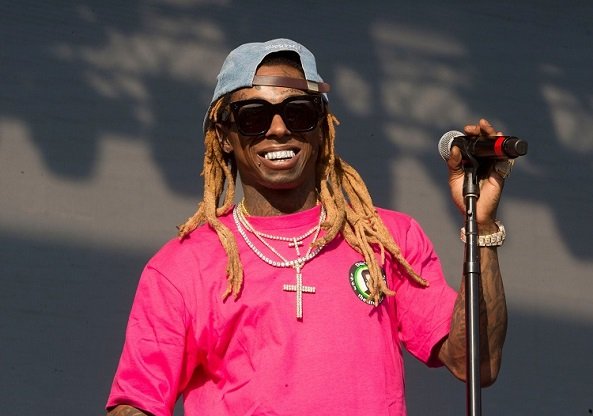 Cheated on by His Girlfriend
He was in jail and all the time was rough and almost everything was disgusting but hearing his girlfriend had cheated on him was the worst.
Worse, he found out from the guy who slept with her.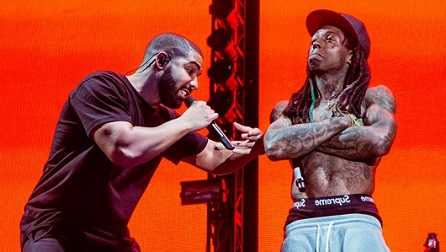 Drake Betrayed Him
Yes, he was the guy who slept with Weezy's girlfriend.
Weezy woke up feeling tired and thinking his day couldn't get bad, Drake visited him to tell him he slept with his girlfriend.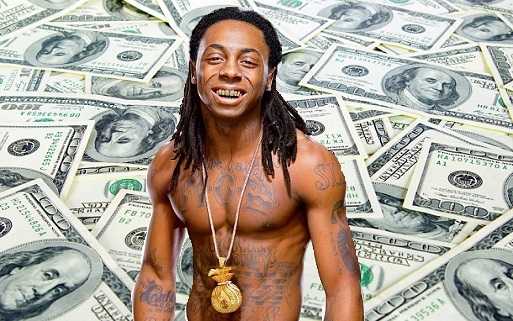 He Made Millions Sitting in Jail
This would be an interesting thing if everyone was as famous as Lil Weezy.
He made twenty million dollars when he was in jail.
The corrections officer called him the smartest black man, as he was going back to the tier.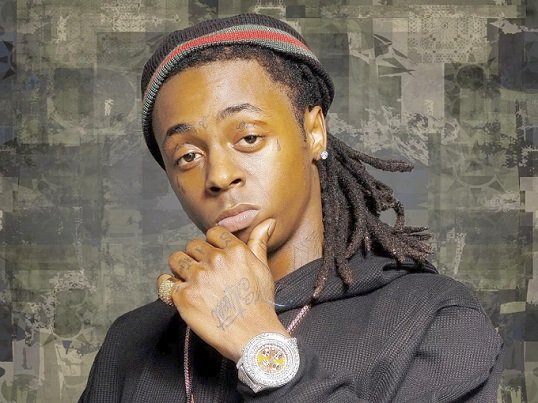 He Officiated a Gay Marriage in Jail
Weird but funny.
He had a makeshift altar and coach said he wanted to marry Dominicano.
He got the bible and officiated the marriage and they even had a reception.
They hung tissue as decoration!
Suicide Creeps Him Out
This is a good thing as depression never hit him.
In jail, he saw someone trying to hang himself and he was brought some water.
He was freaked out and said he couldn't understand how someone would do that to himself.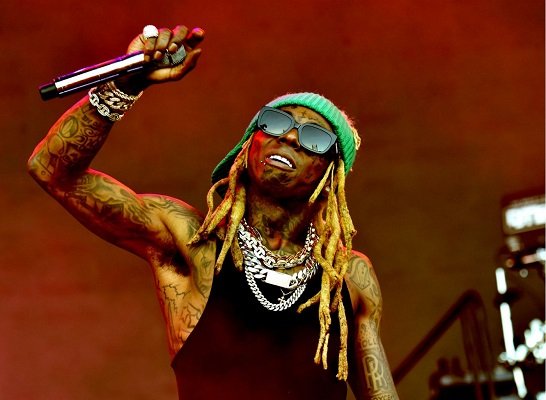 He Almost Died
He was 12 when he came home and found a gun on his bed. He picked the gun and started playing with it.
Unfortunately, it went off and he shot himself on the chest but he missed his vital organs.
An officer on duty was close and responded to the 911 call and saved his life.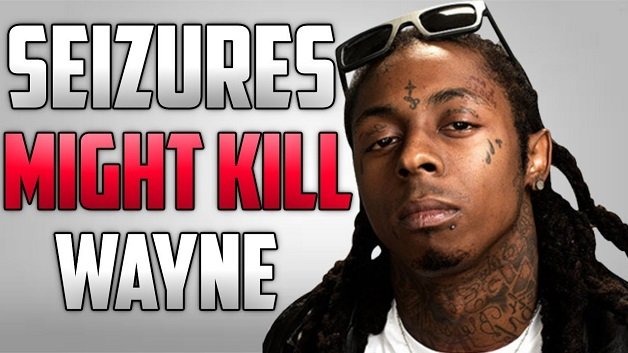 He is Epileptic
Weezy has health problems that had him hospitalized countless times.
He is epileptic and prone to seizures and he has had so many of them but none has been made public.
Straight 'A' Student
Believe it or not, Weezy was a straight 'A' student before he left school.
He had to drop out to avoid something bad happening as he carried a gun to school.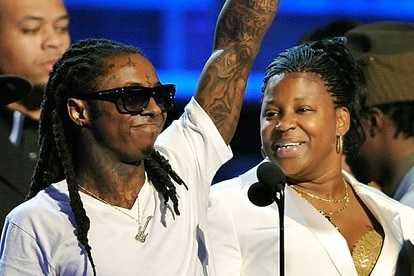 His Mother Bought Him a Gun
She said he needed it for protection but forbid him from taking it to school.
When he saw her putting it in his bag, she was mad and made him drop out of school.