If you don't know who Robert Thicke is, chances are you don't listen to any music at all or know any celebs.
If you knew celebs, Robin is the first one you should have known.
He is an American singer, songwriter and record producer.
He has worked with numerous artists in his career and is one of the best known artists in the RnB music history.
Thicke was born on 10th March 1977 in LA and his mother was an actress and his father was a Canadian actor.
Robin has two brothers one who worked as a voice actor and a half-brother Carter.
Before his debut in the music industry, Robin appeared in several episodes of Just the Ten of Us, The Wonder Years and Growing Pains where his father was a main actor.
His father supported him to structure and write his first songs.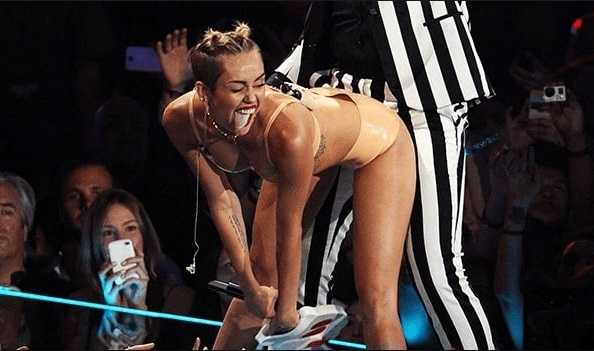 Despite being supportive, he wanted Robin to concentrate more on his studies and graduate before going full time on music.
Robin is a famous artist and most of the things he does face criticism from all sides.
However, there are things about him that are disturbing for any ear. Let's see some of these facts:
1. His Parents Divorced When He was Seven
Robin was not so lucky to grow up with both of his parents living together.
It was hard for him but he had to cope with the situation.
He however spent most of his time with his father who supported him all through his education and also in his music career.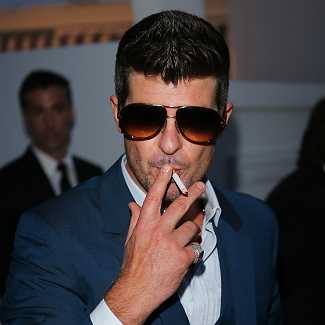 2. He Gets High on Marijuana
For an artist of his caliber, smoking doesn't fit at all.
Look at his sense of style and class then picture him smoking marijuana.
He spent more than $450,000 in marijuana.
That's an insane amount of money for something that you just puff smoke in the air.
3. Depression Once Hit Him
Before Robin reached his musical success, he released an album called Beautiful World and it didn't do so well.
It was his first album and he was devastated to the point of getting depressed.
He started drinking for breakfast and he would lie by his piano's side all day.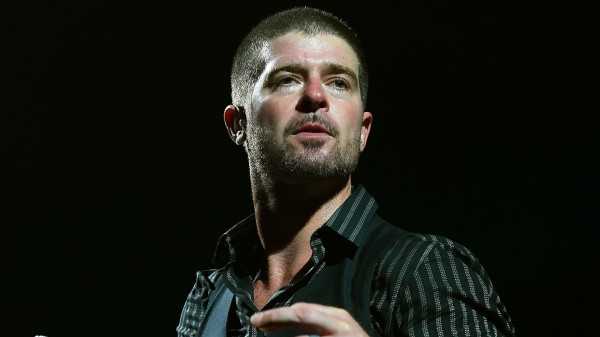 4. Contemplated Suicide
During this time, Robin was so depressed to a point of becoming suicidal.
In an interview, he said he was borderline suicidal and the only thing that kept him company was his piano.
5. He Had Long Hair
Can you imagine this?!
Robin had long hair long before he released "Blurred Lines".
If you don't believe it, check the song "When I Get You Alone" from the album A Beautiful World.
6. He Met His Wife at a Nightclub
His former wife now Paula Patton was in the same school as Robin.
She was an actress and they met in a teen nightclub.
The two dated for a while and later got married. They have a son called Julian.
7. Hesitant Parents
Even though his parents were supportive for his music career, they didn't go in full throttle.
His father wanted him to concentrate on his studies and graduate before going full scale on music.
His parents had seen the struggle people in the industry were going through and they were hesitant thought they didn't dissuade him form joining the music industry.
8. Self-Funded
Even his father would not support him all the way to fund him.
His father refused to pay for Thicke and his vocal group to record a professionally produced demo.
His first demo was paid for by jazz vocalist Al Jarreau.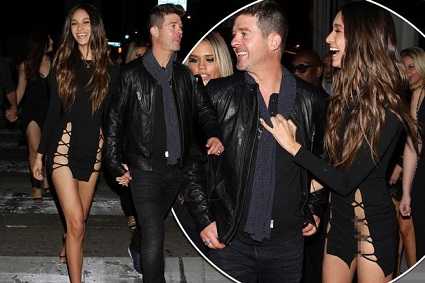 9. Divorced After 21 Years Together
The couple met in high school and dated for some time before they got married and had a kid.
However, Paula his wife filed for a divorce after 9 years of marriage.
The reason for the divorce was of course, April Love, the sexy 'bikini model', who put a spell on Robin and now has two kids of her own, with the playboy Thicke.
10. Creepy Photo
Before the divorce, the couple had separated but not for long.
This happened after Robin was pictured with April Love, but that wasn't the issue.
The issue was in the background of the photo. Someone's hand is seen creeping on a girls' butt. Totally Creepy!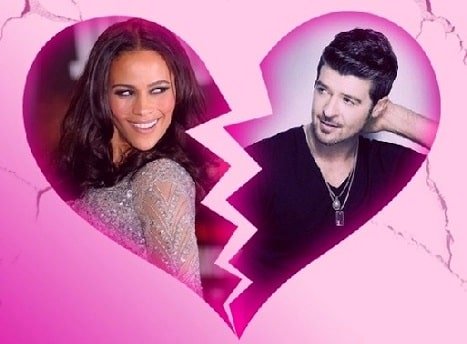 11. He was Devastated by the Divorce
When the couple separated, it was evident Robin was having a hard time.
He moved out and went to stay in an apartment alone.
He turned the apartment into a studio in a bid to comfort himself.
12. He Released an Album Named After His Wife in a Bid to Win Her Back
Robin wrote and released an album Paula in a bid to win her back in his life.
This is clear evidence he loved her and the divorce was the last of his options.
He didn't actually file for it.
13. Nobody Bought the Album
Despite being so famous and having a huge fan base, the album Paula seemed to be so personal such that it sold 550 copies in the UK and less than 54 copies in Australia.
14. The Controversial Miley Cyrus Performance
Miley Cyrus also known as #TwerkGate once performed together with Robin and the performance was jeering.
During the performance, Miley twerked and rubbed her butt on Robin who seemed to enjoy it.
It was inappropriate at this time especially since he was a married man.
15. He Wrote None of "Blurred Lines"
This song was a hit and he got all the credit.
However, after he was sued for plagiarism, he had to admit that he did not write any of the lyrics.
The song was written by legendary producer and singer Pharrell Williams.
16. He went to the Studio High on Alcohol and Vicodin
Robin might not be an addict but he surely takes a lot of strange drugs.
He went to the studio high on alcohol and Vicodin on the day they were recording Blurred Lines.
He wanted to be more involved in the song but he couldn't.
17. Inspired by Marvin Gaye and Others
When he was young, Robin was inspired by Marvin Gaye, Aretha Franklin and Stevie Wonder.
His mother used to listen to them when he was young and he was inspired.