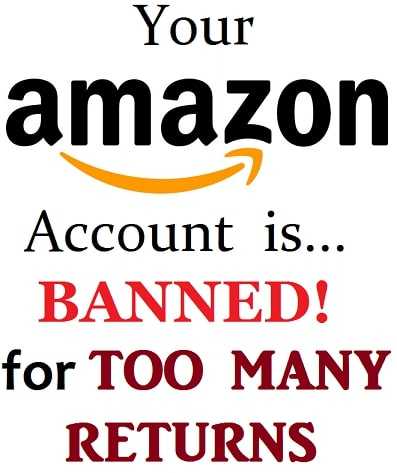 For a company that is worth more than $380 billion as on July 2020, whose founder is all set to become the world's first trillionaire, losing a few hundred annoying customers now and then, hardly ever matters.
'Customer is the king' might be the motto of so many companies out there, but no, not Amazon, who ships 5 million packages every single day across the globe, it hardly has the time to lament over a few lost customers.
Like that saying "a bad apple spoils the bunch", Amazon comes across a few bad customers every single day.
In fact, around 6 to 8% of Amazon packages are returned every single day, with most of them being COD orders placed by minors.
Then comes the quality issue, damaged goods, expired goods etc and of course some customers get totally different goods.
Size does matter, especially if you order clothes, shoes, trinkets and expensive jewelry online.
While most of us specify the correct size every time we purchase clothes online, a few of us do tend to get it wrong once in a while.
Sometimes it's the seller's fault, who sends the incorrect size in spite of us mentioning it clearly.
This often happens in overseas purchases, as different countries follow different scales or dimensions for sizes.
The first thing we do, when we receive a faulty or an incorrect package, is to claim a refund, which is the right thing to do.
Like any other platform, Amazon will refund your money if your product is faulty, incorrect, wrong sized or for no reason at all.
If you want to Cancel an Order, all you have to do is
1, Open the Amazon portal or App
2, Select My Orders
3, Tap on the Order you want to cancel
4, Specify a reason for cancelling the Order (optional) and finally
5, Hit the Cancel option.
Thats it! you are done, no questions asked.
You might wonder, if you can cancel a product just like that, then why does Amazon ban a customer? Do they at least issue a warning?
90% of customers who had their Amazon account banned, had it for frequently returning items.
And No, Amazon doesn't wink before banning your shopping account, means you don't get any sort of an alert or warning before they ban you, it all happens in a flash.
Most of these bans are related to purchase of durable goods such as shirts, pants, tops, jeans, shoes, sneakers, expensive smart phones, laptops and other tech gadgets.
About The Amazon Return Policy
Amazon offers a return policy on nearly all of the products that are available for purchase on the site regardless of whether they are sold by Amazon or by a third-party seller.
In order to qualify for a return, buyers must usually send the merchandise back within 30 days of when they received it; however, some merchants have longer return policies in place.
During the holiday season, Amazon provides a more flexible return window to allow for gift shopping.
Items purchases from November 1 to December 31 in one year can be returned as late as January 31 of the next calendar year.
To start a return, buyers use an online system that allows them to print a label to attach to the box.
Typically, refunds are provided within 2 to 3 weeks.
When The Amazon Store Issues Bans
The Amazon store return policy is designed to allow buyers to shop with confidence, knowing that they won't be charged for merchandise that they can't use or that can't meet their expectations.
Amazon does not penalize people for using the return policy periodically, but when people begin to return many items, Amazon does seem to take notice.
People who are thought to be abusing the return policy by purchasing items, using them and then returning them could end up being banned from Amazon.
There is no hard and fast rule as to how many returns would warrant a ban.
The team at the Amazon store decides on a case-by-case basis, assessing the actions of buyers individually.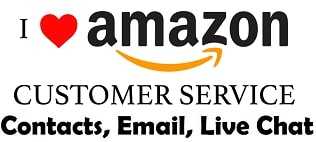 Steps To Take To Avoid Being Banned
Obviously, the best thing that you can do to avoid being banned from the Amazon store for returns is to limit how much you return.
In particular, try to avoid returning many items at one time.
If you do end up having to return numerous items at once or you realize that you have made many returns, contact the customer service team and explain the reasons why.
Being proactive and alerting Amazon as to the reason for your returns can go a long way toward protecting your account.
The good news is that if you are banned from Amazon for an excessive number of returns, it is sometimes possible to get your account reinstated.
The best thing to do is to contact the Amazon store customer service team (Toll Free Number – 1800 3000 9009) and explain your case.
You can also get in touch with Amazon Help, at their Twitter Handle, rest assured, you'll get a positive response within a few minutes.
If you still prefer the old fashioned way of contacting Amazon, you can write a descriptive letter, to their Customer Service or use the link below…