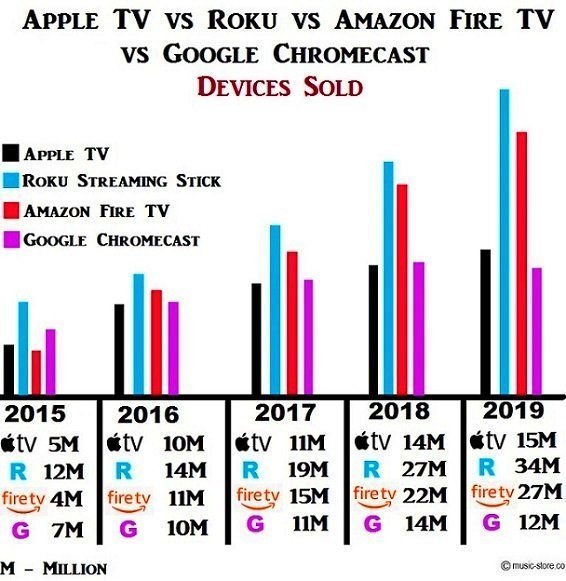 Gone are those days, when a mere delay in cable TV payment would not only result in losing your cable connection but also your mind.
Not only should you search, hunt, call or perhaps beg the cable guy to restore your connection, you should also endure countless nights of
ridiculous arguments and misunderstandings within the household, during that time frame.
The dawn of the new millennium brought newer technologies that promised to take away the 'cord dependency' forever.
And indeed they did! Apple TV which was started in March 2007, led the way, soon followed by Roku TV, Amazon's Fire TV and Google's Chromecast.
But neither Apple nor Google or Amazon were the pioneers of Internet TV.
It was a 1990s startup called WebTV that was the very first company that introduced Internet TV way back in 1996.
Co-founded by an Apple employee Steve Perlman, who was also the inventor of the Apple's Quick Time player, WebTV was functional till 2006 and had close to 400 million subscribers before Microsoft purchased and abandoned it altogether.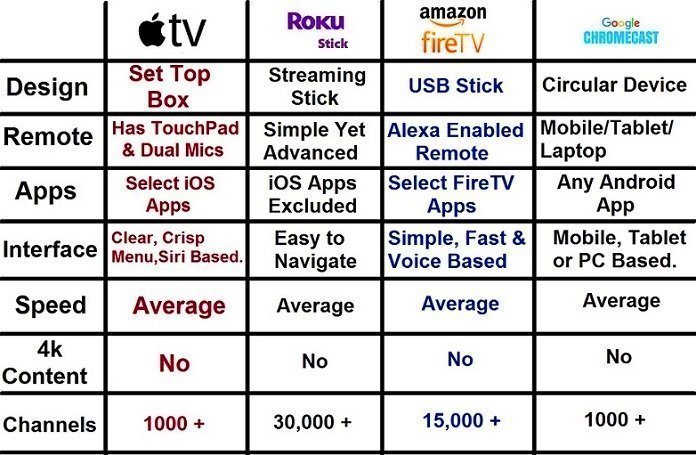 Roku TV with it's affordable pricing, coupled with superior viewing clarity and a higher channel account will soon over take Apple TV and establish itself as a market leader even after the arrival of Google's Chromecast (July 2013) and Amazon's Fire TV ( April 2014).
Let us compare these streaming giants along with their best performing streaming devices.
Design –
Apple TV – Apple TV's basic model is more for the 70s generation than for the millennials.
Initially released with a 40 GB hard disk then upgraded to a 160 hard disk drive, Apple tried to sync iTunes with Apple TV right from the very beginning.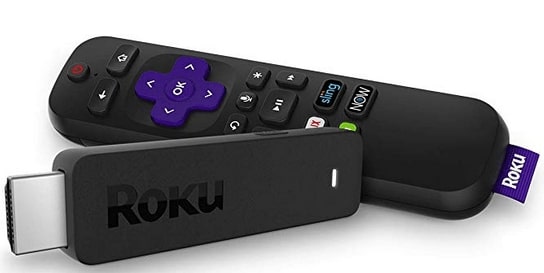 Roku TV – The very first internet TV released exclusively for streaming Netflix's content.
Roku TV's streaming experience was hampered by  low quality video output.
But it soon upgraded it's video output format from 480i to 1080 pixels and overtook Apple TV within a few years.
Amazon Fire TV – Released in the summer of 2014, Fire TV was the first of it's kind to have a built in gaming console for gamers.
Apart from the 8 GB internal storage and a 2 GB RAM, Fire TV had the Dolby Digital Surround Sound system as well as the usual Ethernet port, HDMI audio and a USB port.
Google Chromecast – Released on July 24,2013, Chromecast was the first internet TV dongle which took it's competitors by surprise.
Measuring only 2.83 inches, this simple (yet powerful) device had only a HDMI plug and a Armada 1500 mini chip running on a Cortex A9 processor.
Remote –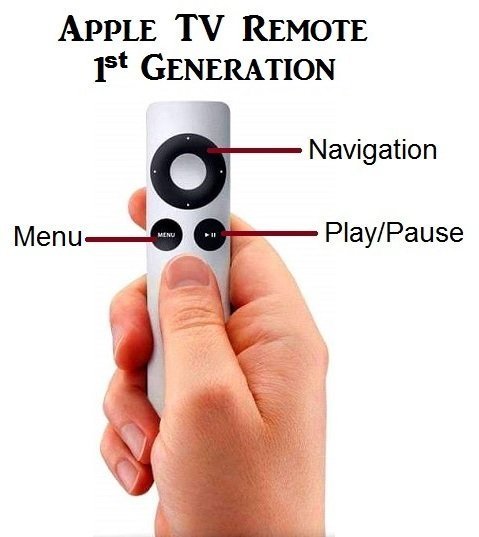 Apple TV – Rated by many as one of the most slippery and hard to hold remotes, lack of an illuminating light and a similarity of shape at both the ends, annoys the user to a great extent, if used in the dark.
Roku TV – Even though the basic version's remote uses infra-red light to connect with the set top box,a simple $20 upgrade can give you the best voice based Roku remote in the market.
Amazon Fire TV – Alexa adds a touch of finesse to a high performing remote control, that performs voice commands twice as faster when compared with most of the popular internet TV boxes at half their price.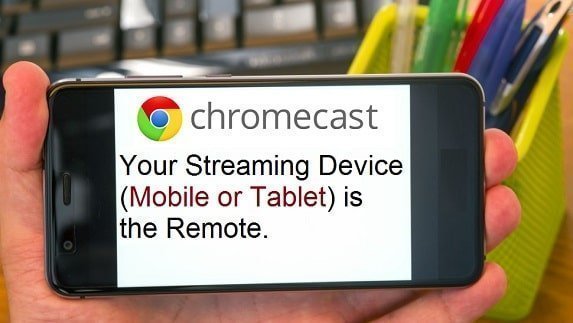 Google Chromecast – Sold as a 'no remote, no nonsense device', Google Chromecast uses your mobile as a remote as well as a screen casting device.
The speed and performance of your streaming device is the same as that of your mobile.
APPS –
Apple TV – Apple TV supports most popular apps including Amazon Prime Video, YouTube, Netflix, Hulu, HBO, Apple Music and even Tinder.
Roku TV – Roku TV supports more apps and channels than any other internet TV device, which makes it America's most loved internet TV device.
Amazon Fire TV – Supports all popular apps and Amazon apps including Prime Video, Prime Music, YouTube but time and again had issues with YouTube and Playstore.
Google Chromecast – iHeartRadio, Netflix, Hulu, Pandora Music, Google Play Music and BubbleUPnP are some of the most popular apps in Google Chromecast.
Interface –
Apple TV – Inline with Steve Jobs vision to keep Apple TV's User Interface as simple as possible, Apple TV's UI has improved tremendously over the years.
With the addition of Siri and a clearer, crispy Menu, the tvOS looks fabulous with multi colored graphics with reduced redundant borders.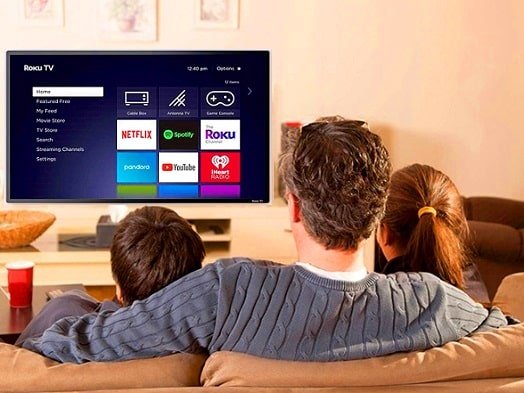 Roku TV – No one can beat Roku when it comes to the user interface.
Simple, straightforward, customizable yet pleasing to the eyes, Roku's interface always helps you find the cheapest place for the content you searched rather than any sponsored crap.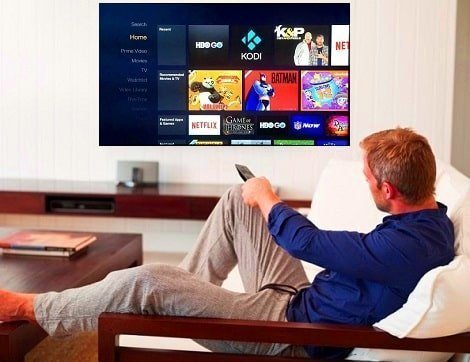 Amazon Fire TV – One of the very few web tv devices' that offers a single menu for viewing multiple apps at once.
Even though the Home screen only highlights Amazon Prime videos (Movies, TV Shows, Your Videos), the 'Recent Section' shows the recent videos that you have been watching even on a 3rd party app.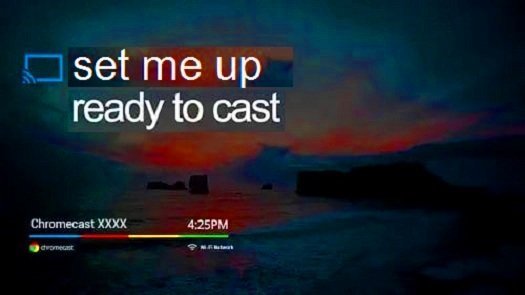 Google Chromecast – Many would argue that Chromecast does not have an user interface of it's own and it totally depends on the casting device (mobile or tablet).
But Chromecast does have a UI called Nexus Player which gets updated every year.
Price –
Apple TV – Even though the 1st generation introductory Apple TV cost $299 in 2007, the subsequent releases (2nd and 3rd generation) cost only $99.
While the 32 GB 4th generation cost $149, the 64 GB version costs $199. The latest version, the 5th generation costs $179 (32 GB) and for 64 GB it costs $199.
Roku TV – 1st generation Roku is still on sale on Amazon and costs $127.75 (as on March 2020), Roku Ultra (4K,HD & HDR) costs $78 while 2019s Roku
Express HD costs $29 and the latest version Roku Express + costs $59.99
Amazon Fire TV – While the 1st generation Amazon Fire TV stick costs $$ (As an Amazon affiliate, I am forbidden from displaying price of affiliate
products, as they change frequently), Amazon Fire TV 4K costs $$, while the most recent Fire TV Cube costs $$$.
Google Chromecast – Google has discontinued the 1st and 2nd generations of Chromecast. The 3rd generation costs $35,while  Chromecast Ultra and Ultra 4K both cost $69.
4
K Devices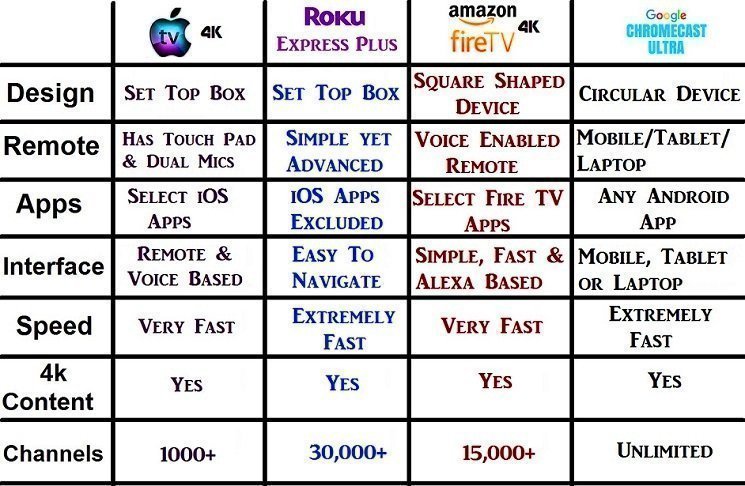 Design –
Apple TV 4K – If you have an iPhone and an Ultra HD Television , then Apple TV 4K is your best bet.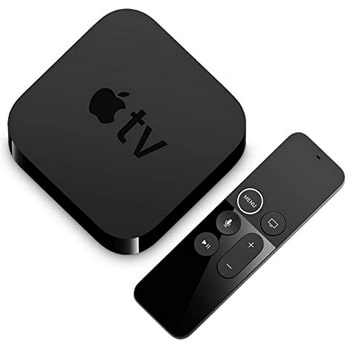 Apart from supporting Dolby Atmos and Dolby Vision, Apple TV 4K's navigation and search functionality is extremely fast, thanks to it's A10X processor.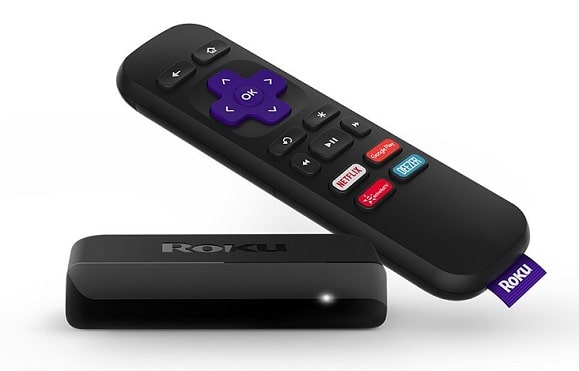 Roku Express Plus – Probably the cheapest 4K HD internet TV stick in the market, Roku Express Plus is just 1.5 inches, offering power packed performance and incredibly fast load times.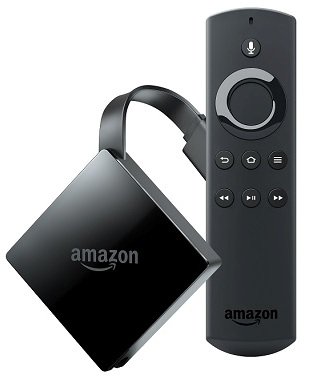 Amazon Fire TV 4K HD – A little larger than the conventional Fire stick, this is the only 4k HD device that can access your television's power button and the volume button without you ever needing a second remote.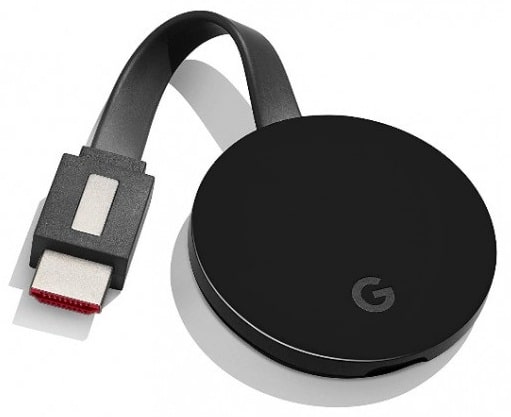 Google Chromecast Ultra HD – Apart from supporting High dynamic range display along with HDR10 and Dolby Vision, this rotund device is probably the most advanced yet the simplest of all the 4K HD devices, thanks to it's casting technology.
Remote –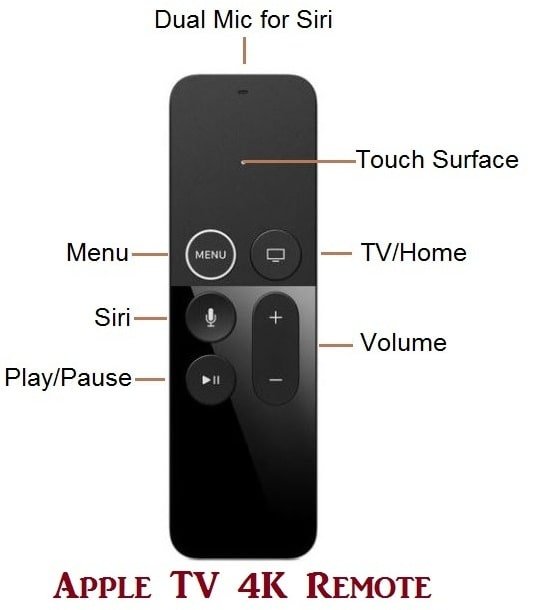 Apple TV 4K – Apple TV engineers have certainly rectified the shortcomings in Apple TVs basic remote, as they have added a white illuminating border to the left side of the remote, comes handy while using in the dark.
But it is still slippery and the touch pad has no traction whatsoever.
Roku Express Plus – Simple yet powerful, this super sensitive 'point anywhere', easy to hold remote has shortcut buttons to your favorite channels and is highly responsive to voice commands.
Amazon Fire TV 4K HD – Alexa voice remote gets your favorite content in a giffy, all you have to do is summon Alexa.
The best part is, you can make it work with any Android TV (without FireTv stick) by adding a Bluetooth accessory.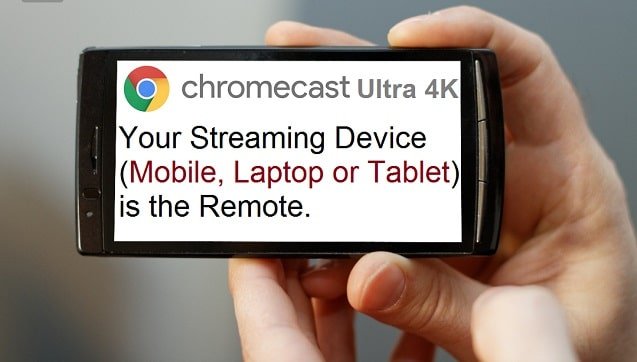 Google Chromecast Ultra HD – Sold as a stand alone device, Chromecast Ultra HD might soon get a remote, to fight off the stiff competition from Apple TV, Roku and Amazon Fire TV.
APPS –
Apple TV 4K – Apart from the popular satellite TV and music apps, Apple TV 4K supports many popular gaming apps including Dungeon Hunter 5, Rayman Adventures, Crossy Road, Despicable Me and Sky Force Reloaded.
Roku Express Plus – Popular Roku Express apps are Tablo TV, Web Video Caster, CamsonTV, NASA TV UHD, Frndly TV, Tubi TV, Aquatic Life, ET live and ABC News.
Roku also supports simple gaming apps like Snake, Air Hockey, Text Twist, Tetris, Video Poker, Jeopardy and Downhill Bowling 2.
Amazon Fire TV 4K HD – Fire TV has a lot of free movie apps that is not compatiable with many of the other 4K devices.
These apps include Cinema APK, CyberFlix TV, Bee TV, Stremio, Titanium TV, ExpressVPN, TVZion, Crackle and paid apps such as Netflix, iPlex, HBO, Hulu and of course Amazon Prime video and Amazon Music Unlimited.
Google Chromecast Ultra HD – While Netflix, HBO (Now and Go), YouTube, Spotify, Disney +, Google Play Music, Plex and Suno make up the popular apps, lesser known apps such as Local Cast, BubbleUPnP, Allcast, Jellyfin and gaming apps such as Twitch, Crunchyroll (Japanese anime) are more fun to play with.
Interface –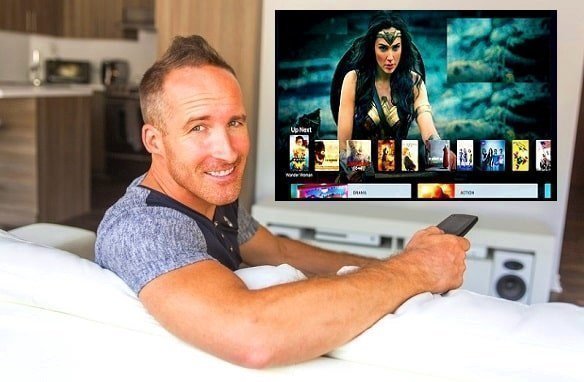 Apple TV 4K – The super sensitive touch remote is a stark contrast to the moody, unresponsive Siri but the scintillating effects of Dolby Vision and Atmos makes up for the shortcomings.
Movie titles look stunning in HDR (and Dolby Atmos), with search results even showcasing content from their arch rivals Amazon Prime Video.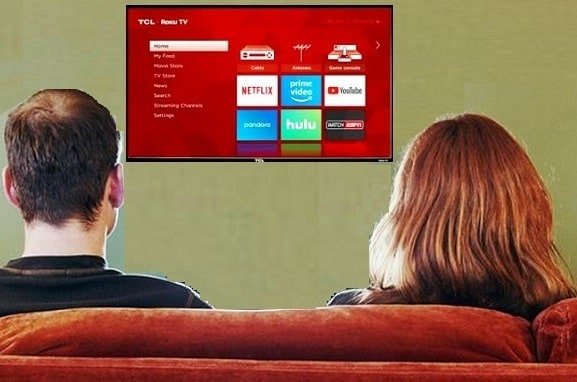 Roku Express Plus – The only streaming device that supports outdated analog TVs, User Interface may be not as good as Roku Express but then, you are supposed to use Roku Express Plus only on the obsolete analog TV sets.
Amazon Fire TV 4K HD – The tiled interface viewed in Dolby Vision is indeed a feast to the eyes.
Even though it has many sections (Apps, Home, TV Shows, Settings & Movies), the Search option when used with Alexa is the real deal clincher.
Google Chromecast Ultra HD – Unlike other streaming devices, Chromecast Ultra doesn't have a UI but you can get one by downloading Google Home from the Playstore.
But still this interface is nothing when compared with that of Roku, Amazon or Apple TV.
You won't get any movie, app, music or gaming recommendations based on your viewing history.
It will all be Google Photos, latest weather, headlines or any attractive content from your PC, mobile or tablet.
Price –
Apple TV 4K – The latest version of Apple TV 4K costs $179 for 32 GB and for 64 GB it costs 199.
Roku Express Plus – The most recent version of Roku Express Plus costs $59.99, while Roku Express HD costs $29.
Amazon Fire TV 4K HD – The most advanced version, the Fire TV Cube costs $$$, while the 4K HD version of Amazon Fire TV costs $$.
Google Chromecast Ultra HD – There is no price difference between Chromecast Ultra and Chromecast Ultra HD 4K as both of them are priced at $69.
Speed –
As you may already know, the speed of any internet TV depends on your internet service provider, the bandwidth they offer for the package you
purchased and not on any 'super powers' that you might assume, your 'special' device possess.
Having said that, The Federal Communications Commission suggests that you should have a minimum of 25 Mbps of internet speed to enjoy uninterrupted Ultra HD (4K) streaming from an internet TV device.
But different networks have set their own threshold limits, on what would constitute an ideal streaming wave length.
For example, YouTube, Hulu and Netflix have set a threshold limit set of 3 Mbps, to view their telecast in SD (standard definition).
But to view the same in HD (high definition) you need to have a minimum speed of 5 Mbps and in 4K your speed must be a minimum of 25 Mbps.