Spotify, Custom Radio Stations
It's a feature you can create with ease, a personal radio station based on tracks, albums or any existing playlists.
Right click on the song, album art or the playlist and select Start Radio, Spotify's algorithm will analyze the track and try to line up the best possible songs related to your choice and queue it as the next song on the list.
However, if you don't like the recommended tracks, press the dislike button, and Spotify will automatically take into account your option and edit the song line up.
It gives you a chance to create as many radio stations as you want to listen and use them as research material for your playlist.
The channels will then be saved in your profile, and if you come across a song you would love to add to your existing playlists, right-click on the album art and select Add to playlist.
Give Spotify time to learn your music taste, before you discard it's recommendations for you.
Besides, if you want to experience online music streaming from the masters, make no mistake, Spotify is truly the best of the lot.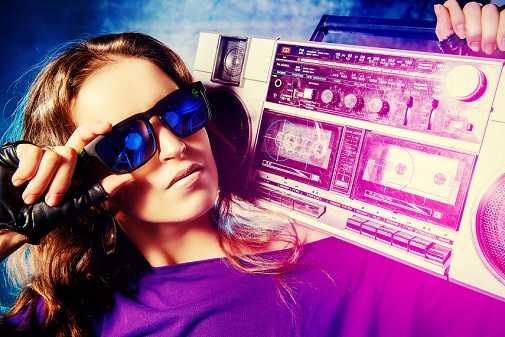 Google Play Music, Custom Radio Stations
Discover new music with Google Play Music free radio which is currently available in select countries.
Hundreds of radio stations are being hosted in Google Play Music aka YouTube Music's platform.
All it takes is a bit of listening, play a few songs, Google's algorithm will create a mix in no time.
Next time you open Google Play Music, your customized radio station or mix will be present in the Home screen.
You can also listen to one of the hundreds of pre-existing radio stations, that are made available in Google Play Music's sleek platform, thanks to the highly successful Google – licensed radio owners partnership.
Just open the music app/player, browse through Home and select a station from the ones available.
The Browse stations options allow you to choose your preferred genre, activity, mood or decade.
You can also listen to radio stations exclusively dedicated to new releases, top of the charts and add a station to your library by following simple steps; open app > browse station > select more (by putting the cursor on the track) > add to library.
In case you are not interested in any of their recommendations, there is an option for deletion, which can be used without any complications, such as accidental deletion of liked songs, playlists etc.
However, Google Play recommends music according to your favorites, liked songs.
GPM also provides you the option to rename any radio station, per your wish.
Discover new music with Google Play custom radio stations and enjoy their cool features along the way.
Besides, even non-subscribers can make use of these radio station, but they have limited access to their catalog and features as well.
A random listener with no paid subscription packages, may not be able to download, skip or replay songs.
The quality of his audio output may not be as good as that of a premium listener.
Apple Music, Custom Radio Stations
From a single liked song, you can virtually create unlimited number of radio stations, thanks to Apple's super intelligent algorithm.
This algorithm analyses all the songs from your favorites, grouping them as per their genre, making recommendations accordingly.
For example, if you are a lover of 80s pop songs and have added a few of them to your favorites, then Apple's algorithm will scan through it's humongous library, adding them to your recommendations seamlessly.
Next time you open your app, Apple would have listed 80s songs that you have probably never heard of, right at the top of the recommended songs
From the radio stations you create, Apple Music uses it's algorithm to give you recommendations you might be interested in listening to.
Open the Apple Music App; find the song you want to listen to, add it to your favorites and play.
While your song is still playing, on the lower right corner, look for three horizontal lines and tap, select the option Create station.
Voila! by the time your song comes to an end, there will be more lined up for you to listen to.
Next, hover over the play button, tap on the star icon to select, whether to play more tracks like this or play less like this.
Whatever options you pick, Apple will be able to customize your radio stations seamlessly, automatically and perfectly.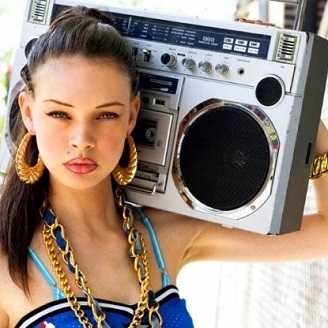 Amazon Music Unlimited, Custom Radio Stations
With a premium subscription, the entire catalog of Amazon Music Unlimited is at your disposal through the Amazon Music app or it's website.
You can create a playlist from it's massive 60 million song collection and filter it by genre, mood or use Amazon's clever search algorithm to find the specific type of playlist.
Some stations are ad free and personalized. In the Amazon Music menu, select browse and begin streaming.
The stations are loaded with a broad range of categories like favorite titles, artists, moods and genres among others.
You can pause, replay, resume play, go to previous track and add your currently playing track to your playlist.
By saving your ratings, you customize a station's playback.
Select thumbs up to rate the song you are listening to and thumbs down to stop playing the track.
Remove any music you don't like from the station's song rotation, and you will be left with your favorites on that station you just created.
You don't require a degree to find your way through music streaming service apps.
By following simple steps on your player, you get to create a radio station and customize it to your preference.
Discover new tracks, artists, unique albums and journey through an ocean of hits; old or new; it's different from downloading one track at a time, give yourself a chance and live to tell it.