Kindle Unlimited Membership Plans
Spotify, Custom Radio Stations
It's a feature you can create a personal radio station based on tracks, albums or any existing playlists.
Right, click on the song album art or the playlist and select start radio, Spotify algorithm will analyze the track and try to line up the best possible songs related to your choice and queue it as the next song on the list.
However, if you don't like the recommended tracks, press the dislike button, and Spotify will automatically take into account your option and edit the song line up.
It gives you a chance to create as many radio stations as you want to listen and use them as research material for your playlist.
The channels will then be saved in your profile, and if you come across a song you would love to add to your existing playlists, right-click on the album art and select Add to->playlist.
Give Spotify time to learn your taste in music before you discard its recommendations for you.
Besides, you want to experience online music streaming at it's best, Spotify is among the top only if you give it a chance.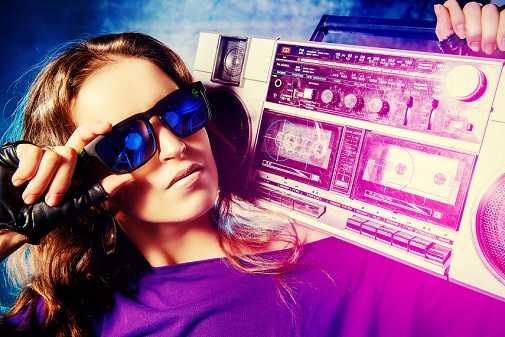 Google Play Music, Custom Radio Stations
Discover new music with Google Play Music free radio which is currently available few countries.
However, customer radio stations are available for Google Play users,and you can find them depending on your current mood, time of day, or activity.
Just open the music app/player, browse through Home and select a station from the ones available.
The Browse stations options allow you to choose your preferred genre, activity, mood, or decade.
You can also listen to radio from new releases or top charts and add a station to your library by following simple steps; open app> browse station>select more (by putting the cursor on the track)>add to library.
In case you are not interested in their recommendations, there is an option for delete/not interested.
However, Google Play recommends according to your favorites. You listen to certain music, and Google lines up similar tracks or artists for you to play. You can edit the name of the station and replace it with another.
Discover new music with Google Play custom radio stations and enjoy their cool features along the way.
Besides, even non-subscribers can make use of these radio station, but they have limited access to their catalog and features as well.
Apple Music, Custom Radio Stations
From your favorite song, you can create a radio station with Apple Music which has different types of radio stations including Beats 1 which is similar to the regular radio.
From the radio stations you create, Apple Music uses it's algorithm to give you recommendations you might be interested in listening to.
Open the Apple Music App; find the song you want to base your radio station on and play. On the lower right corner, look for three horizontal and tap, select the option Create station.
By the time your song comes to an end, there will be more lined up for you to listen.
Next, on the play button, tap on the star icon to select whether to play more like this or play less like this.
Whatever options you pick, Apple will be able to customize your radio station as you use.
Try Twitch Prime
Apple music is modern which means it has cool features and wonders for you to discover music on a whole new level.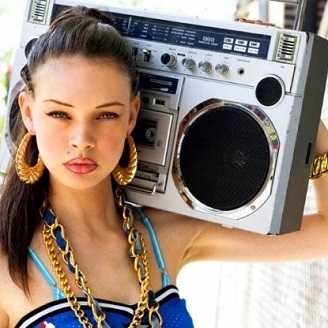 Amazon Music Unlimited, Custom Radio Stations
With a subscription, the entire catalog in Amazon Music Unlimited is at your disposal through the Amazon Music app or the website version.
You can create a playlist from this massive list and filter it by genre, mood, or use search to find the specific types of playlists.
Some stations are ad free and personalized. In the Amazon Music menu, select browse and begin streaming.
The stations are loaded with a broad range of categories like favorite titles, artists, moods, and genres among others.
You can pause, playback, resume play, go to previous, and add your currently playing track to your playlist.
By saving your ratings, you customize stations playback.
Select thumbs up to rate the song you are listening to and thumbs down to stop playing the track.
Remove any music you don't like from the station's song rotation and be left with your favorites on that station you just created.
You don't require a degree to find your way through music streaming service apps.
By following simple steps on your player, you get to create a radio station and customize it to your preference.
Discover new tracks, artists, unique albums, and journey through an ocean of hits; old or new; it's different from downloading one track at a time. Give yourself a chance and live to tell it.
Create Amazon Business Account