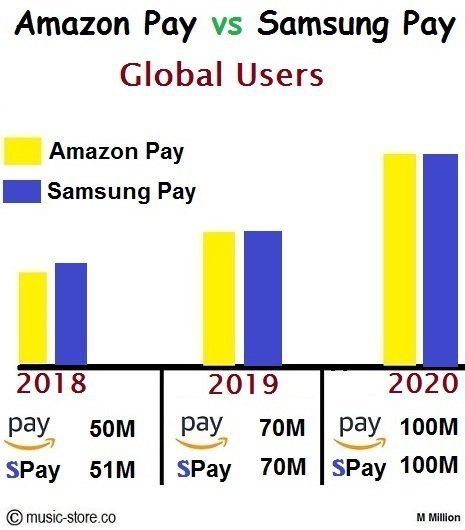 Businesses don't operate like they did 30 years ago, consumers are not shopping like they did two decades ago.
A retail space in the most popular shopping mall does not guarantee dividends anymore nor is an affiliate marketer selling intangible products a non entity.
While nobody purchased a house online or recharged their mobiles in the 90s, these days, more people buy smart phones or browse real estate on the cyberspace than ever before.
And whoever said 'size does matter' probably never shopped online.Because in the digital age, speed is all that matters.
Let us assume you wanted to buy the latest 5g mobile, with an exclusive release on Amazon's portal, at a specific time.
More often than not, these smart phones will be sold out within minutes of going on sale.
In circumstances like these, faster the transaction time, more secure is your purchase.
That's where digital wallets like Amazon Pay or Samsung Pay can not only expedite your transaction time but provide you with a stress free transaction experience.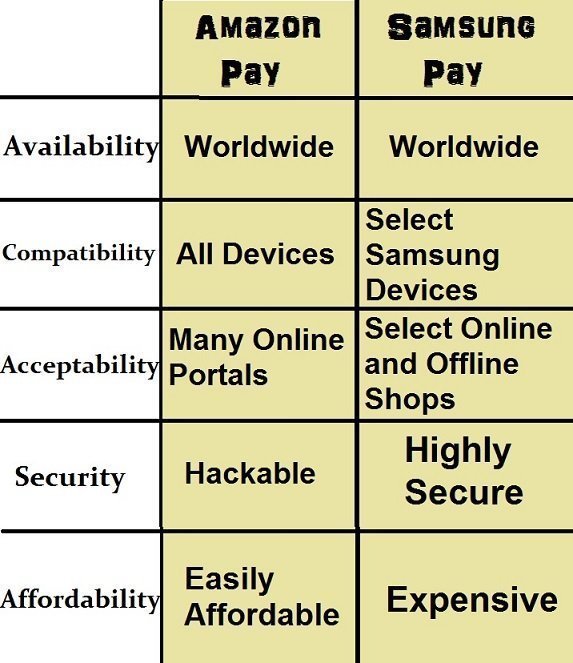 Security
Unified Payments Interface or UPI primarily used for mobile point of sale (mPOS) makes it a safer option, than using a credit or debit card.
The technology used to secure this service has to be far more superior than traditional payment gateways or point of sales.
This can only be achieved if the transaction is scrambled or encrypted at multiple points of transaction.
Samsung Pay has security measures based on ARM TrustZone and Samsung Knox technologies.
Your credit card information is stored in a well-secured token.
To enhance security, Samsung Pay doesn't store credit card numbers or account numbers on the device.
Every time a purchase is made, the handset sends two pieces of data to the payment terminal.
The first one is a cryptogram generated by the phone's encryption key and the second one is a 16 digit token that stands for the credit or debit card number.
No payment can be made from the phone without authorization via fingerprint or the user PIN.
Amazon Pay, on the other hand, doesn't have fingerprint authentication,but your account is protected by a unique password you create when opening the account.
When you sign in to your account, you sign in using a secure server connection.
Amazon uses Transport Security Layer which is the industry standard in secure server protection.
For added security, Amazon recommends that you add another level of security by setting up multi-factor authentication (MFA) a two-step verification security process.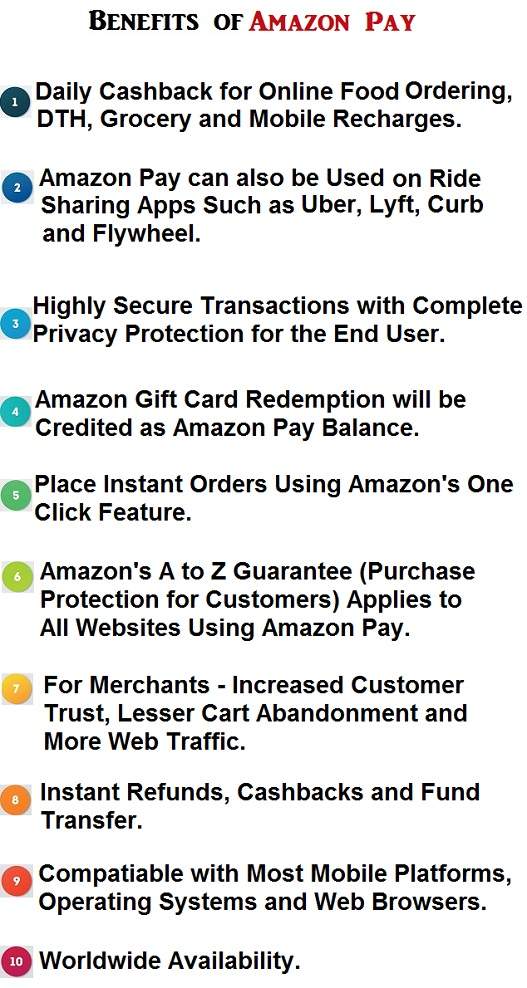 Users
Unlike Samsung Pay, Amazon Pay can be downloaded from the Play Store (via Amazon app) and used with any android mobile, which is more likely to make it a popular choice among mobile wallet users.
Amazon has more than 350 million Prime users across the globe and almost all of them have an Amazon Pay gateway automatically embedded within their account.
Besides Amazon offers frequent discounts, cashbacks, coupons and deals to Amazon Pay users, which is very hard to resist.
And more often than not, Amazon users start using Amazon Pay out of pure temptation.
Samsung, on the other hand, has a very loyal user base, especially in it's home country South Korea, India, Australia, UK and USA
While 1.5 billion Samsung smart phones were sold in 2019, another 1.2 billion units were sold in 2018, but still, not every Samsung mobile user is keen on using it's payment system, in spite of it being a default one.
The reason is very simple, more than 60% of the global population has purchased some thing from Amazon in the last two years.
Amazon's cleverly conceived marketing strategy easily converts majority of it's users to Amazon Pay processing system, irrespective of the mobile device they use, be it an iPhone or a Samsung S20 Ultra.
Which means, even though Samsung Pay may be a widely used payment app, it is definitely not the favorite mobile wallet for a majority of it's users.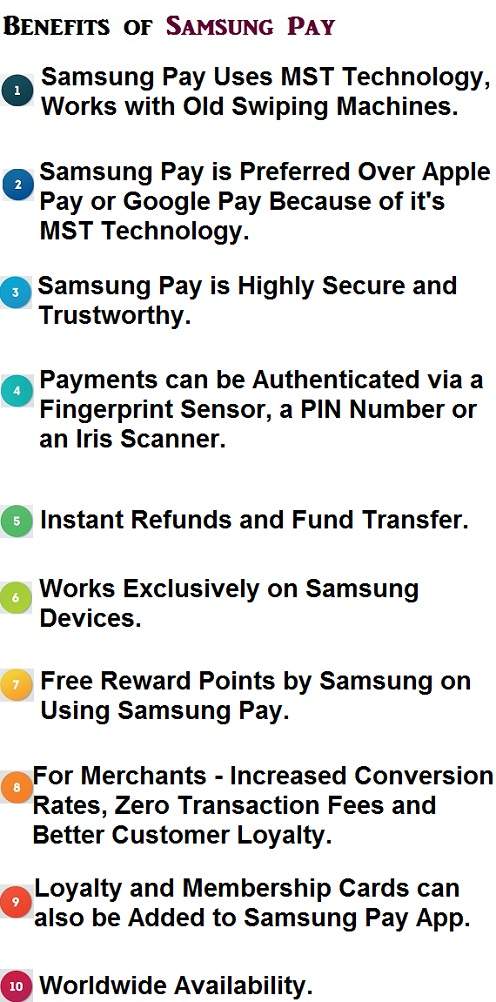 Availability
This is one of the key difference between Amazon Pay and Samsung Pay.
Currently, Amazon Pay is available on so many devices and mobile phones from Android phones, iPhones, Mac, Web-based, Linux and Windows-based devices.
This means you can use Amazon Pay on all these devices no matter where you are in this world.
Samsung Pay, on the other hand, is only available on Samsung devices and not all of them.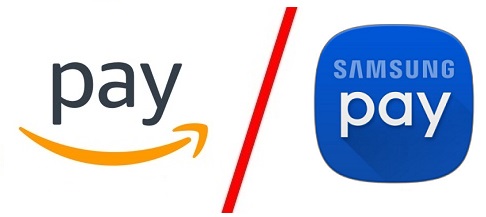 Newer models of Samsung Mobile can easily support Samsung Pay,but some older models will require a software upgrade to support Samsung Pay.
Other versions of the same are not compatible with Samsung Pay, making it's availability scarce, since you must have a Samsung smart phone to use it's services.
One fantastic feature that Samsung is boasting over the rest of it's competitors, is that it's Pay service can work with almost any card terminal in the whole world.
All this is thanks to the smart inbuilt technology.
This clever bit works in such a way that when you approach a terminal that has no contactless technology.
But still have a magnetic stripe reader, the Samsung phone will be able to know this and it emits the correct signal to mimic a swipe.
This turns any terminal you come across into a contactless payment system even if it is not.
It is impossible to pay twice for your goods with Samsung Pay and with this you have to perform a few extra swipes when making a payment.
It is a fail-safe inbuilt in the payment service which is complemented by the phone's inability to fire when an NFC terminal is near.