It is the era of music and music streaming services are on the rise.
There are numerous streaming services going against each other,and all of them have different features on the services they offer.
Some of these music streaming services also offer video streaming as part of their subscription.
To get the best, they go for a fee,but if you are the type to go free, there are free versions with loads of ads between music.
Two of these music streaming services are Google Play Music which is a Product of Google and Deezer which we will put head to head in this article.
Both have similarities one being they are music streaming services,and they also have differences which we are going to look at.
Availability
Since Google Play Music is a product of Google the same company where the Android OS comes from, Google Play Music is pre-installed on Android OS.
This means that since its launch, Google Play Music is available in all the Android devise worldwide.
This means that all Android users have the chance to just subscribing to the streaming service as compared to Deezer.
With Deezer, there are very few mobile phones which are supplied with the app pre-installed.
This means that regarding users, Deezer has a long way to go as compared to Google Play Music.
Music Library
This is the most important feature in any music streaming service.
There's no way any user will choose a streaming service with a small library when there is an option of selecting another service with a vast music library.
Google Play Music is currently boasting of an extensive library of 35 million tracks available across 58 countries.
The music streaming services libraries sometimes differ with the country they are present in and if the libraries have some inbuilt extras.
Deezer dominates a bit when compared to Google Play regarding music libraries.
It boasts of having a library of 40 million tracks that are available in more than 180 countries.
The number of tracks in Deezer's music library varies depending on the country.
For example, the higher song count in Deezer's local music library is not available in the United Kingdom market.
Deezer also has a trick up it's sleeve to keep it ahead of the competitors and that is offering live albums.
User Interface
In this, the design of the app is also taken into consideration.
Deezer has a simple and clear design across both the mobile/tablet version and even the web/desktop version of the service.
It is also simpler to navigate across as there are no many complicated ways to discover or browse new music.
Google Play Music, on the other hand, offers a pretty familiar interface especially for the android users who use Google Play Store to download and install apps which is laid in the same way.
It also has a much more colorful design and interface as compared to Deezer and offers an easy to use experience with most of it's functions available within one click or two.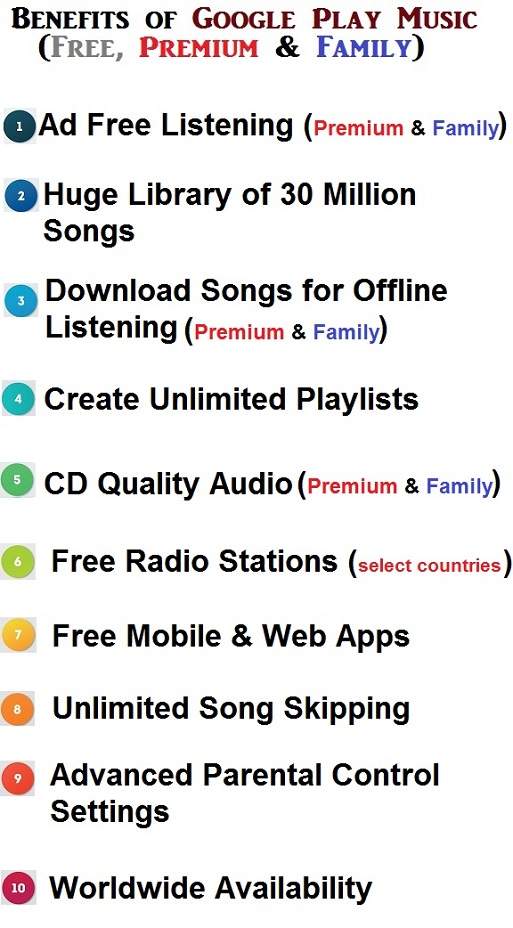 Music Discovery
Another essential feature that appeals to music lovers is the discovery feature.
Every music lover and enthusiast is looking for something new and cool to listen to.
And if one streaming service is offering that in a better way than the rest, then the user will likely choose it.
Deezer has a feature called Hear This that is basically a music feed personalized for you.
The feature shows you new songs and albums from the artists you listen to or the one you have added to your favorites.
The app also picks songs based on your own listening habits and the playlists created by users who have a similar music taste as you meaning at any one time; you will never lack tracks to listen to.
Google is currently offering the "Listen Now" feature which showcases playlists and curated music available for streaming by the members who use the service.
With the "Listen Now" feature, you can create a playlist automatically based on the music you frequently stream on your device.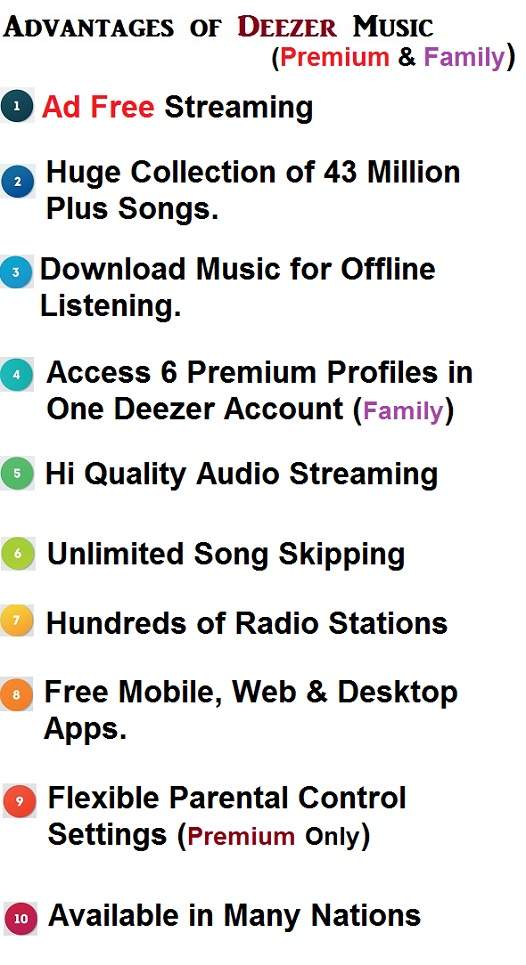 Offline Listening
Most if not all music streaming services have offline listening options.However, with Google Play Music, it gets better as compared with Deezer.
Google Play Music offers you the chance to download as many tracks as possible for offline listening,but it also offers a bonus.
It allows you to upload up to 50000 of their own songs which will enable users with existing music libraries to join in the music streaming without having to start again and this music is available in-app on all devices.
With Deezer, you can sync playlists and albums in Deezer Premium plus for offline listening.
Deezer doesn't offer the uploading feature like Google Play Music and this is another field where Google trolls Deezer.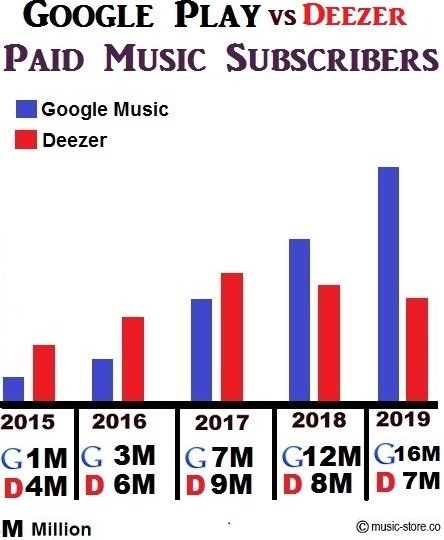 Paid Subscribers – Google Music vs Deezer
Like a twilight star in the dawn, Deezer, the French streaming portal is quietly fading away.
The only company that gave Spotify, a run for it's money, is sadly, not a streaming powerhouse anymore.
Deezer has been streaming songs since 2006, but introduced it's premium version only in 2010, after a much awaited tie-up with Orange, the French media giant.
It was around the same time, that Google Play Music came into existence, November 2011, to be precise and started offering premium packages right away.
But Deezer had a healthy lead over Google Music till 2015, when it had 4 million premium listeners to Google's 1 million.
2016, was equally good for both the streaming portals, as they gained 2 million more, each.
The year 2017 saw Deezer gain it's highest paid subscriber numbers since it's inception.
Deezer reached 9 million premium subscribers, whereas Google Music had 7 million.
It was in 2018, that Google finally overtook Deezer.
Google Music grew at 83% between 2017-18, reaching 12 million paid listeners with so much pace and ease.
By the end of 2019, Deezer had already lost 2 million customers (since 2017), ending up with 7 million paid subscribers.
While Google had fortified it's lead with 16 million paid subscribers.