Create Amazon Business Account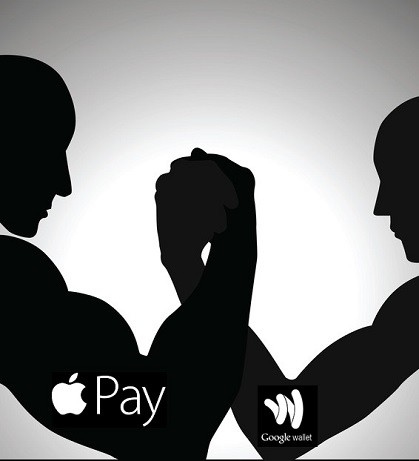 (c) Can Stock Photo / rudall30
Before Apple Pay was introduced on the digital market, Google Wallet was already up and running.
However, Apple's consumer influence made it possible for Apple Pay to compete with Google Wallet.
According to various reviews, both platforms offer similar services but differ in features, security, and ease of use.
While Google Wallet comes with more features, many people prefer Apple pay because it is easier to use.More differences between these two systems are discussed below;
Verification and Compatibility
Both use the Near Field Communication technology for communication but they differ on implementations.
For authentication, Apple Pay makes use of their Touch ID mechanics while Google Wallet applies the PIN-based verification method.
When it comes to devices, both iOS and Android platforms are compatible with the Google Wallet app while Apple Pay is supported by iPhone 6, Apple watch, and iPhone 6 plus.
Most of the Apple products lack the relevant hardware to run mobile payments including all versions of iPad.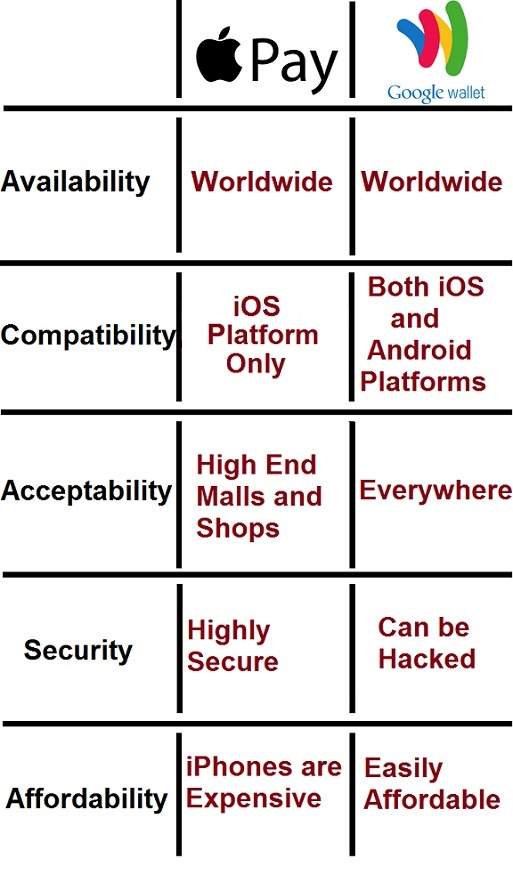 Security
For security purposes, Google issues Google Wallet Virtual Cards to users when they are setting up accounts.
All personal details are secured on their servers and users real card remains hidden during all online transactions.
On the other hand, Apple pay swipes your details to your bank which in turn verifies you and sends back the Device Account Number (DAN) that resembles a credit card number.
This level of security ensures that each transaction receives a unique ID instead of showing the real card data.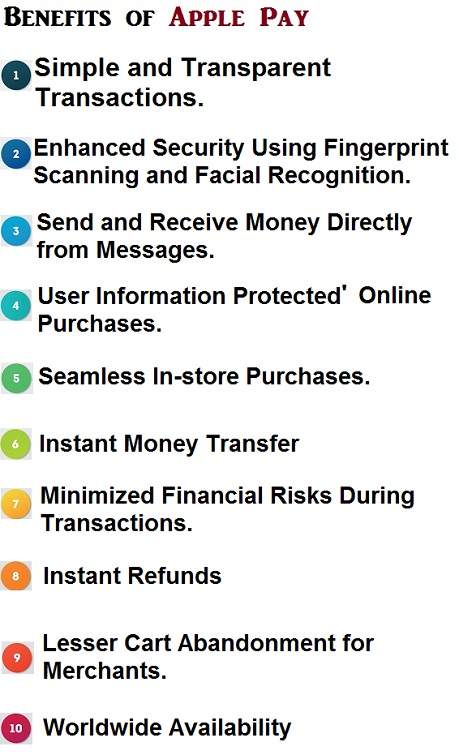 Divergence
Any card can be added to your Google Wallet including gifts and loyalty cards; you can also store and use money from your wallet without involving your bank.
On top of that, Google tracks your transactions and saves all your order details which are used to provide you with relevant ads that suit your shopping history.
Google Wallet Fraud Protection Policy protects your personal details from outsiders and hackers.
Unlike Google, Apple does not store your card details, instead, it stores the DAN sent by your bank after it verifies your credentials.
Apple Pay does not track your transaction and instead of acting as an intermediary payment provider.
It is a payment medium, that is, an iPhone with an Apple Pay application resembles a credit card.
It can be lost and if the battery dies, no transaction will take place.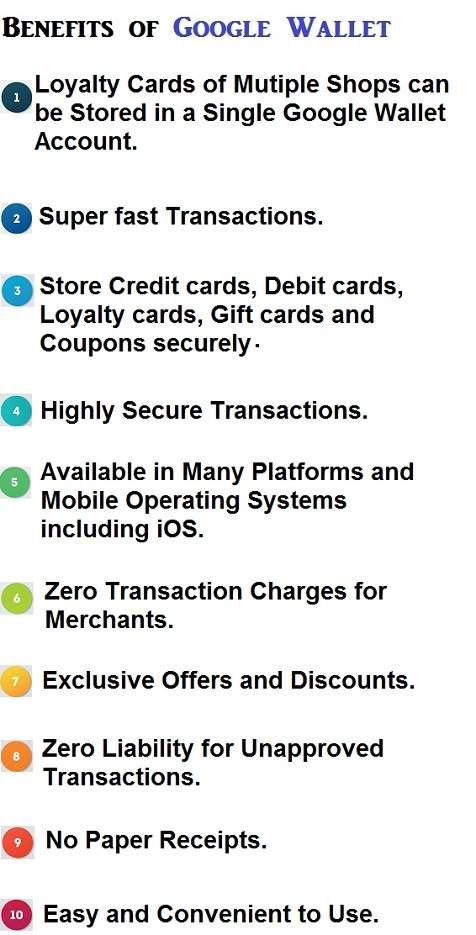 User Experiences
As an online service provider, Google has numerous users across the globe and every person with the brand's account can subscribe to Google Wallet for free.
On top of that, Google Wallet is available in many languages including Arabic, Chinese, Persian, Vietnamese and Hungarian among others.
However, Google Wallet is not easy to use compared to Apple Pay.
One has to open their phones, access their account with a valid pin and follow the steps required to complete a transaction.
Apple, on the other hand, has fewer users that Google but many of its devices have different language options that enable people to understand the system.
Due to the iCloud incident, a lot of users lost confidence with Apple because their security was compromised.
Despite the threat, people prefer Apple pay since it is easy to operate on a device just by a touch.
To improve user experience, Apple Pay made shopping easier by teaming up with major business players like McDonald's, Disney, Sephora, and Apple Stores among others.
Set-Up
In order to set up Google Wallet, one is required to manually enter a lot of information that includes personal and bank information.
However, some of these details may not be at your disposal and the process is exhausting to many.
With Apple Pay, the set up usually takes two to three minutes because if you are adding a new card, you can either scan the card details using your camera or fill in a few details for verification.
Basically, Google Wallet aims at replicating the physical wallet while Apple Pay fights to eliminate the need for credit cards.
The former has the ability to transact using any bank and since it's security is highly recognized, Google becomes the most trusted online payment provider compared to others.
Apple pay has adapted the coolest feature of tap and pay which many users find easy and faster.
However, phones get lost all the time which exposes user's information to frauds and hackers.
In such cases, people are advised to notify their banks instead of dealing with Apple or Google.
It is safe to say that having an e-wallet is safer than carrying solid cash or walking around with credit cards.