There are not many websites that offer free music downloads for every other visitor on the web.
The legal complications involved, the chances of of your site being taken down are huge if you offer free music downloads on your site.
Napster and Megafiles are some of the websites that have been taken down because of their free file sharing and free mp3 downloading policies, besides they never pay a single penny back to the artists as royalty.
Hence, many of these free music download sites are also called as royalty free music downloads' on web.
Contradictory to general belief there are 100s of such websites on the first 10 pages of Google organic search, for search terms "free mp3 downloads" and "free music download sites".
Many popular artists have appealed to their fans not to download their songs from free music download sites, as they are not paid for every download or even worse they don't get paid for any streams at all.
Taylor Swift had a major spat with Apple Music parent company of iTunes music store, and pulled her songs off Apple Music's online catalog after they refused to pay the artists during the trial period.
Many of Taylor Swift's songs are not available on Spotify either because of royalty issues.
Not every artist who was successful once owns a private jet or a limousine nor does live in a 100 acre Beverly Hills mansion.
In fact, many popular artists of 80s and 90s are finding it difficult to make their ends meet 3 decades later and a small amount of royalty can make a huge difference in their lives.
Support your artist by downloading their songs on amazon or iTunes music store.
Use the sites below only if you can't find the song you are looking for.
List of free music download sites on the web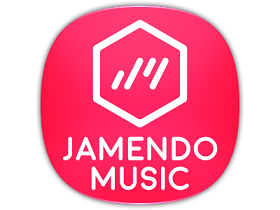 Formed 12 years ago in 2005, Jamendo is one of the oldest music download sites that is still functional.
It has withered many Copyright storms and offers a great platform for independent musicians,to showcase and promote their music.
Any user from any part of the globe can download an unlimited amount of songs from this website, without even registering.
This option makes Jamendo a truly special website when compared with their competitors.
Launched in 2009, Free Music Archive is one of a kind website that offers high quality mp3 music downloads of both mainstream and independent artists.
An intelligent collaboration between Artists, record labels, concert venues, radio stations and music festivals..provides freemusicarchive.org with an unbeatable legit license to offer mainstream songs as mp3 downloads.
With a highly efficient Search Engine, Bear Share file-sharing software allows the user to find any song, any artist from any decade with total ease at a very high speed.
Songs can be downloaded in a blink of an eye and as mentioned in the website, all songs offered for download at bearshare.com are totally legit as it is a collaboration between artist managers, musicians and record labels themselves.
Once downloaded,any user accessing the Bear Share program can download 20 million songs and videos directly to his computer, making bearshare.com the largest, legit file sharing program in the world.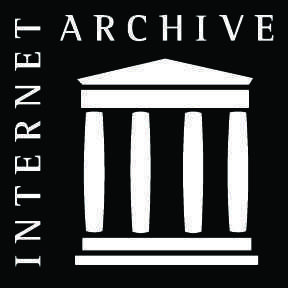 With more than 150 billion digitized movies, videos, songs, musical notes, compositions , books and software programs in it's virtual library called the Wayback Machine.
Internet WayBack Machine Archive is partly funded by the U.S government and a non-profitable organization, which makes it more authentic than any of the websites mentioned in this list.
Unlike the late the 90s, where Napster was the bad boy of unlicensed music downloads, this new version of Napster (formerly Rhapsody) has 30 million songs in it's library, which a registered user can stream, download songs directly to their computer, mobile phone or any other audio device.
Noise Trade offers an excellent platform for indie musicians to promote their tracks all over the globe.
All an artist has to do is to upload their song to Noise Trade servers, without any DRM or Copyright clauses attached to the song.
Any user without even registering can download the song, an entire album or even the album artworks from noisetrade.com by proving an email ID and a zip code.
If the listener is impressed with a song, he can share it on Facebook, Twitter and can also pay the artist.
He can also get in touch with the artist for any future musical collaborations.
With more than 300,000 songs in it's catalogue, beemp3s.org boasts on it's website that it has the most comprehensive audio search engine on the web, but as far as the legality of the downloads are concerned, there are many questions that still remain unanswered.
But if you are scrambling the web to download that favoutire song of your's, to your computer and mobile,then beemp3s.org can do the job for you in less than a minute,as users can download unlimited number of songs, without even registering.
This UK based 15 year old company has more than 12 million songs in it's catalog, was one of the very first to offer online streaming to it's listeners all over the globe, without charging a penny.
Last.fm offers a highly customized ad-free radio stream to it's listeners based on the songs they choose from it's vast library.
Through it's association with Sony music, Last.fm's catalog increased to 25 million songs and offers weekly Global charts based on the songs and artists that were streamed the most, by it's listeners every week.
Apart from music WonTube also offers free downloads of popular movies, best TV shows, animations and everything else that ruled the entertainment industry for the last 2 decades.
You can download music videos or just songs in mp3 format without going through the tedious registration process.
Listeners can listen to millions of songs on Sound Cloud, but the website does not allow downloading of songs from it's portal.
However, there are hundreds of websites on the web that offer free downloading of any track or remix on SoundCloud.com, in any format of your choice.
All you have to do is 'çopy-paste' the link from Sound Cloud on the download website.
Questions still remain over the authenticity of these website,just make sure to go though the TOS of the website that provides the free download service.

mp3juices.cc
mp3juices.cc or MJ as they call themselves, has a 'Search & download songs' functionality that anyone can use without registering.
Most of the mainstream songs are available, so are the cover songs of every popular song in the last 4 decades.
Perhaps, the main reason this site is till functional.As they provide cover songs of all popular mainstream songs, they seem to have exploited certain loop holes in licensing and copyright claims, which hardly seems to have had any effects on them.
One of the oldest websites, that is still functional and commercially successful, ARTISTdirect found in 1994 flaunts an impressive library of more than 500,000 artists.
Most of the songs available for download are from indie artists but an in-depth search will net your more popular songs that have been made available for download directly to your computer.

On mp3pn.biz you can find all the latest, popular songs for download without wasting time on registration.
Questions still remain over the legality of downloads, but none of the Copyright laws seem to have any effect on them, as it's 'business as usual' for them, for the last 5 years.
Music based social network, Sound Click has been functional since 1997 and provides a great platform for independent artists to showcase their talent.
Any artist can upload their songs, license their songs (paid or free) to other users, stream them or offer it as a free download.
Indie artists can also sell their songs through this website and can keep upto 90% of the payments received.
Amazon offers many things for free, not only for students but for every single visitor to their website.
Amazon Underground offers games,apps, in-app add-on features, and many other digital stuff absolutely free to any customer located any where in the world.
But for music lovers Amazon provides a direct link to more than 20,000 mainstream songs, where any Amazon user can download these tracks absolutely free.
And this is in no way associated with Amazon Prime Music or Amazon Music Unlimited
Every music lover's pride and joy, YouTube is the 2nd most popular website in the world, after Google.
Many popular artists premier their music videos on YouTube, which has no competition anywhere in the world, apart from VEVO in the U.S.
With it's incredible speed, offline videos and no-registration process to watch the videos,YouTube has razed every single competition that has come it's way since 2005.
Every major artist apart from Prince, can be found on YouTube one way or other (in audio or video formart).
But YouTube never allows downloading of music videos or any other video from their website.
But every person who visits YouTube knows of a Google Chrome or Firefox add-on or a website which can download YouTube videos in bulk or in any format (mp4, 3gp, mp3, wav etc).
Even though it is illegal to download videos from YouTube, there are many websites that offer free downloading of YouTube videos by just providing the YouTube URL.
These websites are in business for more than 10 years, some are as old as YouTube itself, offering YouTube videos' download service since 2005 and they are easily accessible via Google Search.
Which really makes one wonder, if downloading YouTube videos are 'truly' illegal, after all these years.