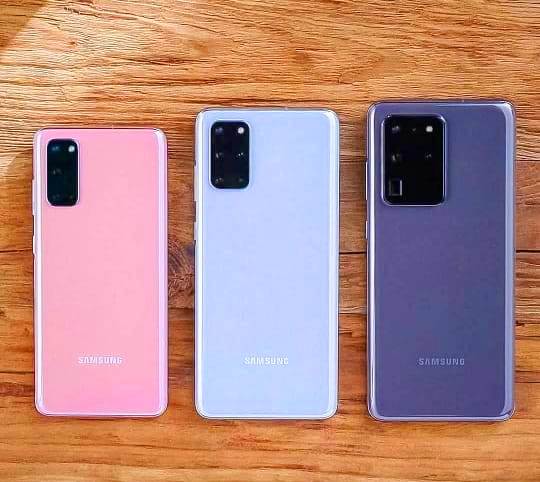 Launched on the 11th of February 2020, Samsung's latest masterpiece Galaxy S20 is by far the robust android smart phone to hit the markets this year.
Released in three variants as Galaxy S20 (basic version, expensive), Galaxy S20 Plus (slightly advanced,expensive) and Galaxy S20 Ultra (super advanced, very expensive), Samsung's latest mobile gives a superior performance when compared with it's predecessors S10 and S10e.
Let us take an in-depth look at each one of these dazzling high end portables.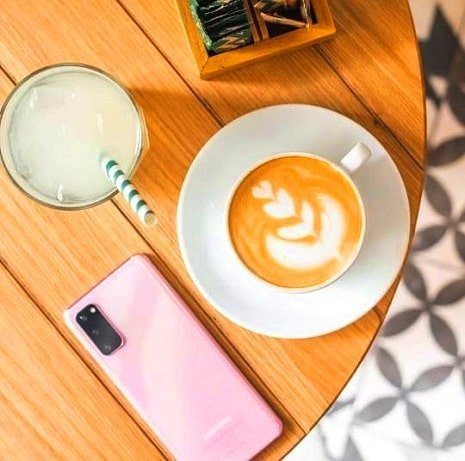 Samsung S20 5G –
Battery –
One of the crucial aspects in choosing between an iPhone or a Galaxy… battery life, is indeed, a major factor that decides the fate of any smart phone.
If Galaxy S10e used a 3100mAh battery to get 12 hours out of a single charge, then a S20 (basic) can do the same with a 4000mAh battery.

RAM –
Samsung has always been the pioneer in designing mobile phones that are sometimes years ahead of it's competitors.
While some of their futuristic designs have been a blessing to it's customers, others have become redundant, tagging the smartphone 'expensive'.
Unfortunately an S20's 12 GB RAM is one such addition, which is more powerful than most laptops, but gives the same performance as an 8GB RAM for the same variant but at a lesser price.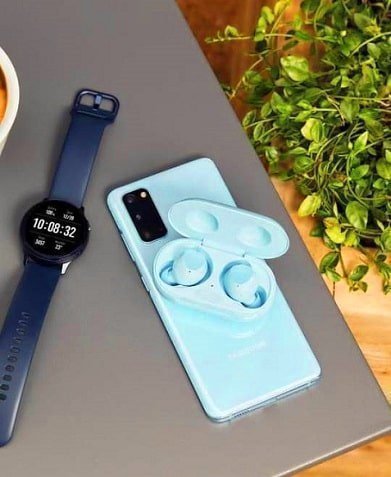 Processor –
Using different processors in different locations is never a good marketing strategy, but Samsung has no other go, since their latest Exynos 990 processor does not support the almost obsolete CDMA network, used by most US telecom companies including Verizon, hence the tech giant is forced to use the omnipotent processor Snapdragon 865 in US and China.
Whereas most European and Asian countries have become a testing ground for Samsung's latest Exynos 990 processor. Make no mistake, Exynos 990 uses the latest ISP (Image Signal Processor) and NPU (Neural Processing Unit) technology to give superior Camera,CPU and GPU performance.
Which Snapdragon 865 has been doing for a long time.
Camera –
The S20 may not have an 108MP lens like the beast S20 Ultra, but still it's 12MP camera is much better than it's predecessors S10 and S10e, not only does it take amazing low light images, it also has a larger 64MP Telephoto lens, when compared with 48MP lens on the S20 Ultra.
It's lighter weight makes it easier to hold while taking pics from different angles, with 3x the Hybrid Zoom and 10x the Digital Zoom, a S20 5G can take a series of videos and photos for 10 seconds, called as a Single Take, it does all of this in a single tap using all the three rear view cameras.
Unfortuately, the S20 5G basic does not have a Depthvision Camera like the S20 Plus or the S20 Ultra.
Video Recording –
If you own a S20 basic version, then storage is your worst enemy whenever you record a 8K video that is more than 30 minutes long. Put simply, a loaded 128GB S20 mobile cannot store more than 30 minutes of crystal clear 8k video.
Of course, you can always add extra storage upto 1000GB using the memory slot.
Display –
The basic version has a 6.2 inch display , a screen resolution of 1440×3200 pixels and uses the same ultrasonic in-screen (Under display) fingerprint sensor as a S10 or a S10e, means, no upgrades whatsoever for the fingerprint sensor.
It has screen to body ratio of 88.59%, means..S20's edges/borders are quite prominent.
Design –
The smallest of the S20 siblings, this stripped down version of the S20 Ultra has a scratch resistant Corning Gorilla glass which includes a Proximity sensor and an Ambient light sensor.
Because of it's miniature size (6.2 inches) and light weight (163 Grams), S20 tends to slip out of your formal trousers, easily.
The aluminium frame makes it worse (creates a dent), as it could easily slip through wet or sweat drenched hands.
Having a IP68 certification makes the Galaxy S20 dust proof and water proof for upto 30 minutes
Refresh Rate –
Probably the biggest and best ever upgrade from the Galaxy S10 series, the S20 family (even the basic version) has a 120Hz refresh rate, the best numbers for any smart phone, including the mighty iPhone 11 Pro, which only has a 60 Hz Display Refresh Rate.
One of the main reasons, Samsung was able to achieve this was because of S20's finely curved edges and of course, super large AMOLED screens.
Speakers and Ear Phones –
To suit yourself, Samsung includes ear buds of different sizes.
Even though the speakers and ear phones are equipped with AKG (Acoustic and Cinema Equipment) and the superlative, Dolby Atmos , there wasn't much of an upgrade from Samsung's S10 or even S8 earphones and being wireless makes it worse.
Charging –
While a S10e uses an USB-C charger, it takes around 90 minutes to get it fully charged.
Whereas a S20 can attain a 100% charge in 60 minutes using the South Korean company's latest 25W Super Fast Power Delivery Charging Technology.
Wireless Charging –
Samsung has really upped the ante for it's Wireless Charging device, increasing the watts from 10 (for S10) to 15W for the S20, 50 times better than an iPhone 11 wireless charger, which only offers 7.5 watts.
While Apple disabled Reverse Charging for the mighty iPhone 11, letting down it's most loyal customers, Samsung delighted it's fan base by not only increasing the charging watts by almost 60% (3.5W for S10) to 9W, but also adding brand new Galaxy Watches and Gadgets to it's arsenal.
Connectivity –
While Lenovo's Moto Z3 might be the world's first 5G mobile, it was Samsung's very own S10 256GB that introduced 5G to the Americans back in March 2019.
And now, the S20 becomes the first Samsung series, to have the 5G technology embedded in each one of it's variants.
Even the S20 basic version has a 6GHz 5G tech, capable of downloading a 2 hour movie in less than 4 seconds.
Operating System –
Galaxy S20 5G basic version uses Google's Android 10 Operating System and Samsung's very own One UI 2.0 Custom Interface.
Available Colors –
The Samasung Galaxy S20 (basic version) comes with three color options namely Cloud Blue, Cloud Pink and Cosmic Gray.
Galaxy S20 Plus –
Battery –
With a powerful 4500mAh battery, S20+ has the best batteries amongst it's siblings, even better than their badass sibling S20 Ultra.
Inspite of the many energy zapping features such as the 120Hz screen refresh rate, pre installed apps, constant background updates.
And of course the power-zapping 5G technology, a S20 Plus can still give you 16 hours of HD content (movies/tv shows etc) without charging, while a S20 basic won't last for 12 hours.
RAM –
The default RAM on a S20+ is 12GB, but Samsung does offer a 4G version of the S20 Plus for a limited time,for which an 8GB RAM is more than enough.
Apart from the fluid performance, an S20+ plus is every gamers dream come true, as it can stream HD videos without any buffering, lag time whatsoever.
You can bet your last dime on any online gaming tournament, knowing than an S20+ has got your back.
Processor –
By using a Snapdragon 865 chipset in USA and China, Samsung has once again decided not to test it latest Exynos 9830 chipset on the much established markets, but pretty much rest of the world uses an Exynos 9830 processor.
However both these chipsets use the common 7nm 64bit Octa-Core 2840 MHz processing technology, for a smooth, superior and a seamless overall
performance.
Camera –
There are some apprehensions, that a S20+ camera may not be as good as S20 Ultra's, since both these smart phones use an entirely different image processing technology.
A S20 Ultra's pixel-binning technology is far more advanced than the standard sensor on the S20+, resulting in a superior 2.4um image on an S20 Ulta but a mere 1.8um on a S20+.
Samsung has strived hard to make S20+'s 64MP Telephoto camera with x3 the Hybrid Zoom and x30 Digital Zoom, resulting in a 29mm f/2 aperture lens match with S20 Ultra's 48 MP Telephoto lens with x10 Hybrid Zoom and x100 Digital Zoom, resulting in a 103mm periscope type lens.
In terms of imaging technology the S20 Ultra is miles ahead of the S20+, but still many customers vouch for S20+'s imaging tech.
There are also a few auto focus issues with the S20 and S20 Plus rear cameras, rest assured Samsung's update should have fixed them by the time this article goes live.
Video Recording –
If you thought the 1080p 4K Super Steady Video mode of Galaxy S10 is amazing, then you are going to love S20 Plus' Ultra HD 8k recordings, along with it's incredible low-light performance coupled with Depth Vision, S20+ produces videos of the highest quality.
Display –
The 6.7 inch Infinity-O Display has a 3200×1440 pixelated screen, a stunning 90.94% screen to body ratio and a fingerprint sensor that uses a S10's outdated 2019 tech.
Design –
Weighing 186 grams,the Dynamic AMOLED middle sibling S20+ has a full body Corning Gorilla glass design with an intact aluminium frame.
A little heavier than the S20 basic, S20 Plus looks very ordinary on the flip side, but guess Samsung intentionally made it that way, to get your attention to the front side.
Samsung has also moved away from it's trademark offset camera to the strikingly beautiful punch hole camera, located at the exact centre of the top frame.
Refresh Rate –
All the three siblings in Samsung's S20 family have a 120Hz Display Refresh Rate, means higher frame rates, faster response, smoother motion, less frozen apps/screen and more fluidity, which of course, is every gamer's dream machine.
Speakers and Ear Phones –
One of the cons of the Galaxy S series, many users of S20+ are deeply disappointed with it's speakers, as a higher volume level results in a distorted,tinny, tinkering noise, which obviously means the Dolby Atmos does not deliver enough bass effects when switched on.
The Speaker and Ear Phone sound effects are so bad, that many users prefer to use an S9 or S10 speaker/earphones with the S20 mobiles.
Charging –
Samsung's S20 siblings became the first ever mobile phone series to be awarded a USB certification for their Power Delivery 3.0 and Programmable Power Supply technology.
Which means these high end mobiles will not have any issues working with third party chargers.
While both the S20 and S20 Plus use a 25W charging, completing a 100% charge in 60 minutes, S20 Ultra uses a 45W charger, reaching a full charge in 58 minutes.
Wireless Charging –
S20+ uses a wireless fast charger similar to that of a S20 basic, using a 15 watts wireless charger, an S20+ reaches a 100% charge around 105 minutes.

But this wireless charger did not receive any USB certification from the USB Implementers Forum.
Connectivity –
Unfortunately the S20 sisters (or brothers) suffer from frequent GPS (GPS lock) related issues, means maps and other navigation related stuff are not
always spot on.
S20+ which uses a 6GHz 5G tech, is no exception and also has WiFi related glitches, which results in frequent connectivity issues including slower browsing speeds, many tech gurus have pointed the finger at Samsung's SmartSwitch, which transfers all your data from your old smart phone to the new one.
And very rarely, it auto inputs your old network password to your new S20 devices network settings, creating unwanted connectivity issues.
Operating System –
S20 Plus 5G uses Samsung's One UI 2.0 Custom User Interface and Google's Android 10 Operating System.
Available Colors –
Samsug has released S20 Plus in three different colors including Cosmic Gray, Cloud Blue and Cosmic Black.
Galaxy S20 Ultra –
Battery –
Even though S20 Ultra's 5000mAh battery takes less than 60 minutes to reach it's full capacity, with 6 hours of screen on time, it does tend to get drained a lot faster if you happen to play a lot of games or use a lot of power draining apps.
Apps like Facebook Messenger, Instagram and Google Maps tend to suck out the battery life of any smart phone, irrepective of the brand name or reputation.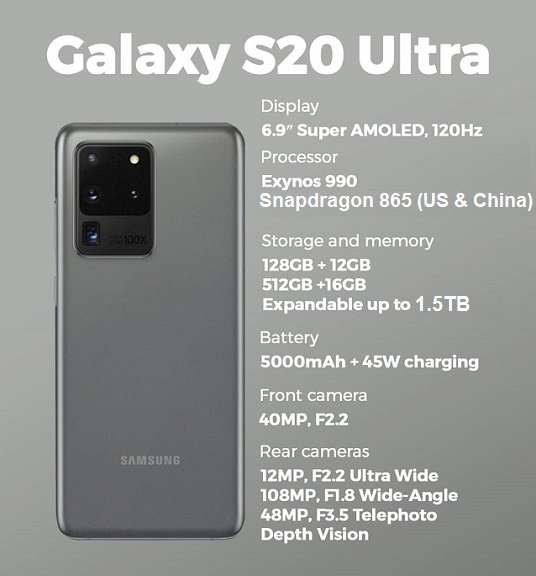 RAM –
While the 16GB RAM might be totally new to the smart phone industry, Samsung was not the first to introduce it, Asus and OnePlus embedded them in 2019, knowing it won't make much of a difference.
While most apps or games consume around 400MB of RAM, some serious games such as Real Racing or Fortnite ingest around 1.7GB of RAM each.
Means, if you have a 8GB RAM , then the maximum these games can consume is around 20% of a 8GB RAM, unless you are playing Real Racing 3 or Fortnite together.
Even if you do, it still only takes 40% of your 8GB RAM, 30% of your 12GB RAM or 20% of your 16GB RAM.
The remaining 60% of the 8GB RAM is more than enough for 18 to 20 apps, to keep running in the background.
Unless you are a professional gamer, you don't need a 16GB RAM and Samsung never marketed the S20 Ultra as an exclusive gaming mobile.
One can't help but wonder if those unnecessary RAM made the S20 Ultra over priced and super expensive.
Processor –
Apart from using the fastest processor available,i.e Snapdragon 865 in US and Chinese markets, Samsung has given the S20 Ultra the best of everything.

Which includes 512GB internal storage, 1.5TB expandable storage, scintillating screen refresh rate, quad cameras and of course, the late night hyperlapse videos.
Snapdragon 865 makes S20 Ultra so fast, you can't help but wonder, if it's on steroids.Throw any crappy app, outdated websites or snappy games at Ultra, it still gives you a smooth, fluid, seamless performance.
Camera –
No wonder the quad camera is the selling point for S20 Ultra, this pixelated beast is unlike anything that we are used to.
Not only does a S20 Ultra possess a monstrous 108MP sensor, biggest ever to be used on a mobile, it also shoots images in 12MP offering 9 by 1 nona binning (every 9th pixel mutates into a super pixel).
This pixel binning technology is not available in S20 or S20+, neither are the x100 Digital Zoom or the x10 Hybrid Zoom.
Also a S20 Ultra's 108MP camera creates a true pixel-binned 12MP images even at x100 times the Digital Zoom, a feature not available in any other
smart phone, till date.
Video Recording –
It is a well known fact that all of the S20 sisters capture videos in the superior 8K resolution @24fps, but the real problem is storage, even the smallest of these of 8K videos take a humongous amount of space. For example: 2 minutes of a 8K video will take 1.2GB of Storage.
Unless you add an external storage, you can say good bye to video recording.
Display –
One of the best features of a S20 Ultra is it's stunning Infinity-O Display, by perfecting the color accuracy and the picture quality of the OLED display, S20 series achieves the 120Hz screen refresh rate with absolute ease, you can also change the refresh rate to 60Hz.
S20 Ultra's Brightness Mode is a feast to your eyes, even on a brightest sunny day outdoors.The 6.9 inch finely curved OLED display covers the entire surface on the front side.
With a 3200×1440 pixelated screen, the screen to body ratio is an amazing 90.7%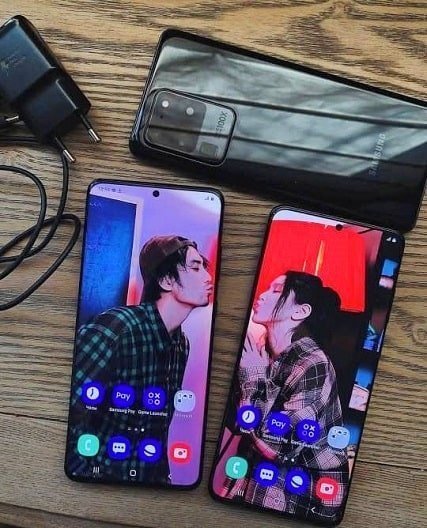 Design –
The thickest and the heaviest of the S20 series, S20 Ultra weighs a whopping 222 grams, making it one of the heaviest smart phones ever released, inspite of using cheap light weight aluminium and not stainless steel nor ceramic.
Which means, if you ever happen to drop the S20 Ultra without a casing, you can bid adieu to that smooth, sexy, curvy body, which by now would have been replaced by horrible 'dents'.
And of course, it is never going to be easy to slide this thick beast inside your pant pockets and if you happen to add the protective casing, you might
very well order a new set of trousers with deep pockets.
Refresh Rate –
Probably Samsung's biggest selling point after it's sensitive quad cameras, an S20's display pixels not only refreshes 120 times per second, it also provides the ultimate gaming experience, even better than the Asus ROG 2, Xiaomi Black Shark 3 Pro or the Razor Phone 2.
But then, an S20 Ultra's budget is way beyond the reach of an average gaming addict and most people who can afford a S20 Ultra, never purchased it for it's gaming prowess.
Speakers and Ear Phones –
Each and every aspect of the Galaxy S20 siblings have been chiseled to perfection by the Samsung engineers, but somebody forgot to tell them about the Speakers and Ear Phones, you could purchase better ones at the cheapest thrift store near you.
Charging –
S20 Ultra does have a clear edge against iPhone 11 Pro, when it comes down to the fastest charging device.
Using a 45W charger a S20 Ultra 5G can reach the maximum charge in 58 minutes, while an iPhone 11 Pro takes 102 minutes to reach it's full capacity and an iPhone 11 Pro Max takes 117 minutes for max charge.
Wireless Charging –
Unlike an iPhone Pro which reaches 80% of it's charging capacity as soon as you place it on the wireless charger, but never a full charge. A Galaxy S20 Ultra 5G reaches a 50% charge in 53 minutes, 75% of charging capacity in 80 minutes, 90% charge in 89 minutes and a 100% charge in 105 minutes.
Connectivity –
Unlike it's younger siblings S20 and S20+, who use only the 6GHz 5G network settings, resulting in frequent data drops, S20 Ultra utilizes both the sub-6Ghz 5G connectivity as well as the latest, hyper speed millimetre wave 5G.
Which means, even when the reception is poor, a S20 Ultra will hold on to whatever signal that is available, to give a smooth, seamless, buttery 5G experience.
Operating System –
Just like every other Samsung mobile, the Galaxy S20 Ultra uses UI 2.0 (Android 10) Operating System.
Available Colors –
Galaxy S20 Ultra is only available in Cosmic Gray