Now that Google Play Music is going to be totally decimated and re-branded as YouTube Music, it is highly imperative that we let our readers know, the simple tricks used for accessing YouTube Music's Premium version as well.
Every major streaming entity apart from the good old Spotify is supported by a corporate behemoth, Apple Music by Apple Inc, Amazon Music Unlimited by Amazon LLC and Google Play Music by Google aka Aplhabet.
Besides Google Play Music has an elder sibling, who literally owns the internet – YouTube.
With more than 7 billion videos and counting, it would take an individual 57,000 years to complete watching every single video on YouTube.
And for Google Play Music an eternity to beat YouTube's records and stats.
Launching of GPM in 2011 did not create much of a commotion as Spotify's or Apple Music's, for the very simple reason that listeners saw YouTube as Google's most successful product and not Play Music.
Exactly the reason why Alphabet decided to baptize Google Play Music as YouTube Music.
By the end of 2020 Play Music will go down the pages of history as one of Google's biggest failures after Google Glass.
Getting back on track, If you sign up for either one of Google's services (Play Music or YouTube Music), you will get the other one absolutely free, even better if you have a Google account.
You might be wondering, if Google Music's premium version is really worth the time and effort, to listen to.
Well..it totally depends on your appetite for music.If you are 'ok' with listening to random radio stations all day long, then Google Play Music's premium version is not your cup of tea and you also save $9.99 per month.
But if you are one of those, who sits on a tight budget, is very selective on what you listen to and when you listen to? then trying to access Google Music's premium version freely is every bit worth your time and effort.
Let us take a look at different approaches in gaining access to YouTube Music and Play Music's premium versions.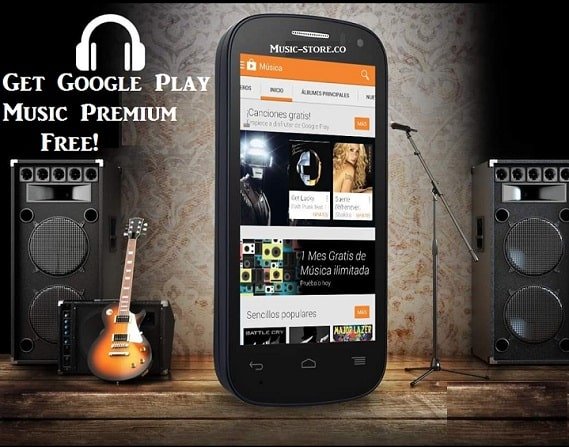 Free-Month Subscription
Everybody knows Google Play Music offers a 30 day free trial just like every other streaming service out there and nobody is excited about it.
There are two reasons for this, 1, The same Google has been offering YouTube Premium's first time subscribers 6 month free trial for years now. 2, Google Play Music is going to disappear very soon.
If you happen to search the web for 'Google Play Music discount codes', 'deals' or 'coupon codes', you'll be utterly disappointed, because there is none, at least not in the last 2 years.
Instead if you modify your search to 'YouTube Music discount codes', there are a plethora of websites offering anywhere between 5% to 60% off on YouTube Premium packages.
YouTube Music was on an offering spree throughout 2018, offering steeply discounted subscription plans, extended 3 month, 6 month free trials every other day by joining hands with major players such as Samsung Galaxy Mobiles, SanDisk and of course on purchasing Alphabet's very own Google Home Hub.
These offers were drastically reduced in 2019 and came to a grinding halt in 2020, after the COVID-19 crisis suffocated Alphabet Inc with one of the worst financial crisis of it's existence.
Not many things would have brought a person happiness and joy in 2020, we drank more than we should, we ate more than we could, we listened to more music than we ever would and of course, we suffered more than we should.
If you are one of those caught up in a mess called 2020, it's only human to find solace in comfort food and music .
It is only in times like these, we appreciate the simpler things in life, like taking the dog out for a walk or listening to the early morning bird chirps.
Now that YouTube Music has exhausted it's quota of 3 month and 6 month free trials, we the users must not only get innovative but aggressive to hunt down the remaining few extended free trials.
We can do this by swiftly and aggressively scanning the web for 'free YouTube music premium accounts'.
Trust me, there are plenty of portals offering YT Music premium accounts absolutely free.
These websites display both the user name and passwords for every single YT Music premium account publicly, which means they are taken away within
minutes of their display.
That leaves us with only one choice, getting creative and that's exactly how we solved this puzzle.
All you need is 10 or 20 Gmail accounts, an IP anonymizer, a prepaid visa or mastercard, you are good to go!
You can use IP anonymizers such as PureVPN, NordVPN or Spotflux to create multiple Gmail accounts from random locations.
You can also try the same with the free and popular Tor Browser, if you are lucky you can create a few in no time.
As far as the verification code is concerned, you can use twilio.com to get both sms and voice messages delivered to your inbox from anywhere in the world.
All you have to do is match the mobile number with the country of your Google account's origin.
If you are finding this process time consuming you can always purchase 100s of verified Gmail accounts for just $5 from fiverr.com or even better use disposable emails, the web is crammed with them.
Once you are done with the Gmail accounts, it's time to purchase a prepaid visa or master card, you can find plenty of them online, on Walmart or Target stores.
Walmart's Visa Gift Card, Prepaid MoneyCard are in the good books of Google, can be purchased anywhere in the US and comes with zero accountability.
You are done! no more stressing out.
All you have to do is download the YouTube Music app from the Play Store and start accessing it from different locations.
Once you access YouTube Music from a new location, look for the upgrading option, 'Premium' under the settings tab, enter your prepaid card details and enjoy YT Music's Premium version absolutely free for 30 days.
Always remember to Logout of your old YT Music account every time you change your IP address, Google has a very bad habit of sniffing out strange IP addresses and one small mistake can unleash their evil bot on to your mobile.
And finally, make sure to cancel your credit card details anytime before the end of 30 days.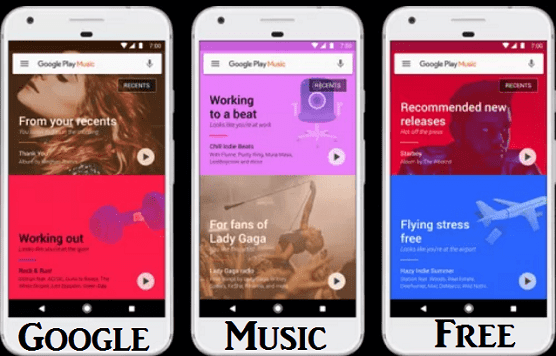 Gaining access to a YouTube Music's premium version without any accountability is much more elementary, than doing the same with Spotify premium or Apple Music's premium portal, purely because both YT Music as well as Play Music work with any Gmail or Google account.
The free version of GPM is probably the worst any streaming giant could ever offer in the name of a compliment.
Apart from a few radio stations, there is literally… nothing.
You have to spend hours and hours, uploading your playlist from a mobile, laptop or PC to Play Music's portal.
For a first timer trying to access latest songs in Play Music, is greeted with an empty playlist and he or she would be spending the next few hours, wondering where have all the songs gone?
Which is indeed a horrifying experience, especially if you have been using Spotify's or Apple Music's free versions.
'Pathetic' is the word that comes to the mind, when you think of Play Music's free version.
There is probably one single advantage of using this so called 'free version' , it's offline listening.
But even that pretty much sucks, as the number of skips, replay, pause and playback options are very much limited.
The quality of audio is highly compromised, so are the back-end features of the app.
And if you want to avoid this joke of a free version, you have to shell out $9.99 per month.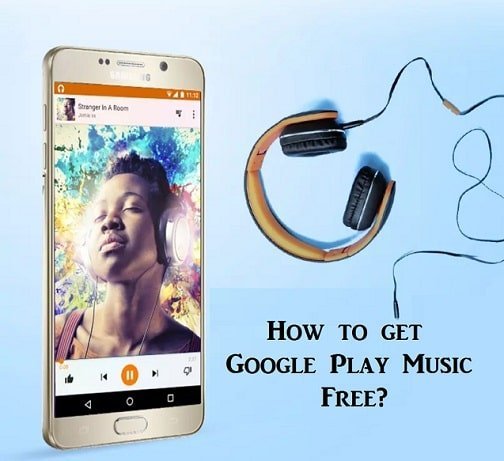 Other Methods
Google has been in the market for a lot longer than other music streaming services, and that has exposed it to hacking for long. In the dark web, hundreds of accounts are available for less than a dollar.
Don't muse over the idea yet because once a report is sent to Google about suspicious bills, the account will be stopped immediately.
However, risk takers are always there and if you are one of them, be smart and cautious who you let in your credit account.
You might end up regretting and crashing your system in the process.
Another method is opening a new account after another, but you need a degree in name generation or use the numerous name/credit generating websites to come up with fake details.
Again, this is not ideal but if it works for you, have fun with the alphabets.
Otherwise, keep yourself updated with Google Play Music promo codes, vouchers, and coupons for a chance to win free access.