If you are one of those rare customers, not happy with the YouTube Premium subscription, you can always unsubscribe and Google provides
you with many avenues that you can do this.
If you subscribed using the YouTube app, then
Open your YouTube Premium app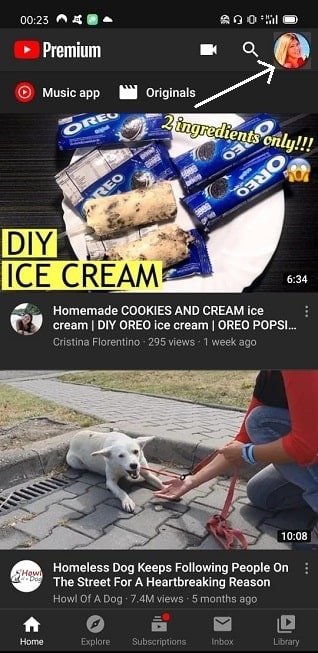 Click on the Profile picture at the top right corner
Tap on Manage Your Google Account (your YouTube Premium watch history, account details and subscription details will appear)
Select the option Paid Memberships
Click on Manage, you will get 4 options…
      1, Update Billing  2, Upgrade to Family  3, Cancel Membership  
4, Pause Membership
Once you select Cancel Membership, YouTube will let you know, that you can always pause your subscription for upto 6 months, resume it later, instead of cancelling it altogether.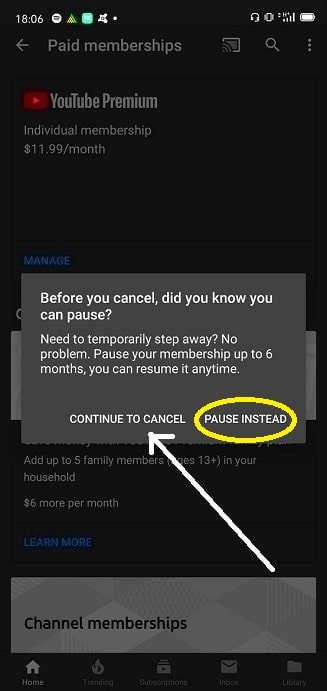 Just when you thought that YouTube is done convincing you, YT will throw the final dice at you, asking you, the reason for cancelling the Premium subscription.
They will provide you with 7 options and if you select 'Never Mind' (at the very end), you won't be able to cancel your membership.
And finally, after selecting any one of the 7 options, you need to tap on the 'Next' icon, to Cancel your YouTube Premium subscription, forever.
How to Cancel a YouTube Premium Free Trial?
If you signed up for a YouTube Premium account, using a 1 month, 3 month or a 6 month free trial, then you need to…
Open your YouTube Premium Account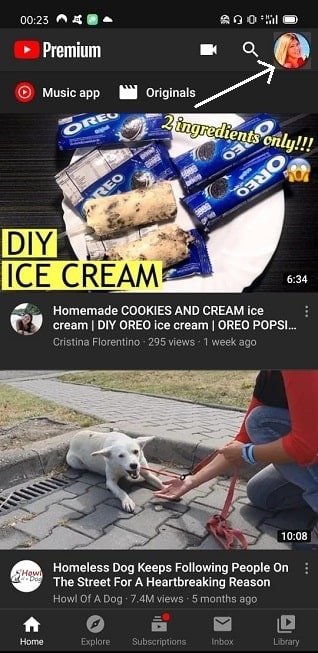 Tap on your Profile picture at the top right corner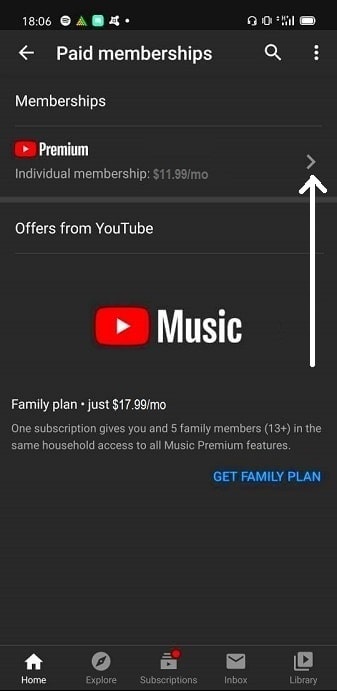 Click on YouTube Premium and on the next screen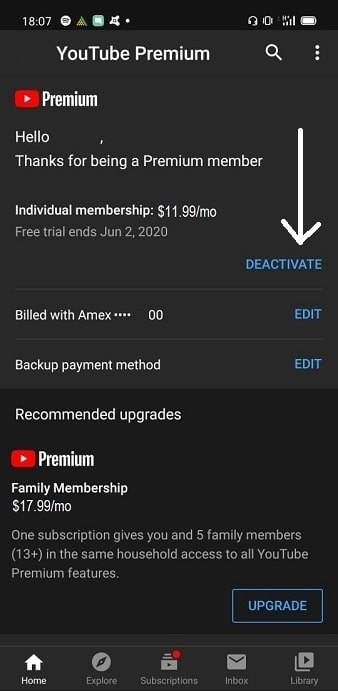 And if you ever change your mind, you can always reactivate the free trial, this is a good option for those YouTube Partners, who would never want to click their own ads.
But at the same time, they can check and see, if their channel is monetized and ads are being shown on their YouTube channel.