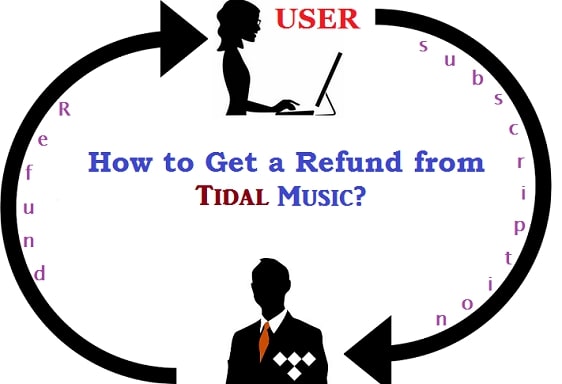 If you have given Tidal Music streaming service a shot, then you know the good things and the bad that come with Tidal. May be because of certain aspects you were not pleased with the services Tidal offers.
Tidal Music streaming services has been providing music streaming for a couple of years now. It was launched by Jay-Z after he bought it from a Swedish company that owned it.
However, after the re-launch, Tidal has been experiencing some draw backs that they have tried to rectify.
The draw card of Tidal was that is paid musicians fairly by charging a substantial amount of subscription fees than other streaming sites such as Apple Music and Spotify.
It also had the right to release the latest tunes, including Calvin Harris, Arcade Fire, Beyoncé, Madonna and Daft Punk among others.
This meant that Tidal users had the first access to new music before other streaming sites access them.Tidal also offers exclusive music from different artist s, including B-sides and studio sessions.
This approach backfired for Tidal and most people preferred other services over Tidal. Subscriber started to shift to other services, canceling their subscriptions and the ranking of Tidal on chats began to twiddle.
Although the mistake was quickly solved, some people have attacked Tidal for trying to bring people back into the platform in a sneaky way, which has also raised sparks.
Ex-Tidal users have complained about instances where their accounts or subscriptions were reactivated without their concept.
It was reported that Tidal reactivated canceled accounts and charged some users a $19.99 monthly fee without users knowing anything about the services.
The first person to notice and publicly come out about the matter was Chris Welch.
Chris Welch reported in the Verge that he was charged $19.99 monthly cost of the music streaming service by Tidal even after canceling his subscription several months ago.
After that, people started to complain about Tidal charging them even after canceling their subscription.
This prompts Tidal to act first offer an apology and refund the money back to users with a three-month free subscription.However, there might be other people who are still in a predicament about the refund.
Tidal refund is not just about the money charged after subscription, there might be other reasons why you need a refund for the services you acquired from Tidal.
Depending on your needs, subscription and other information, you can be eligible for a refund or not.
Tidal's Refund Policy
According to Tidal's refund policy, if you have purchased a refund and you live in a country in the European Union/United Kingdom, you are eligible for a refund.
After sending a request you will have to wait 14 days of purchase for a full refund.
But you are only eligible for the refund if you have not started downloading or streaming any service content.
Once you start using the services, you lose all the rights of getting a refund.
Also, if you are in parts of the United States and you cancel your subscription after 14 days of purchase, you will not be refunded anything including advances charged.
Another reason you might not be eligible for refunds is if you live in countries that are not part of the European Union.
No refunds of any payments or advanced charges will be given to you.
To read more go to http://read.tidal.com/terms.php and understand better about Tidal refund policy.
Now that we know the refund policy, how can you get a refund from Tidal Music if you are eligible?
How To Get A Refund From Tidal?
The fastest method you can use to get a refund from Tidal is by submitting the issue to them online. After you check your credit information and other information about your subscription, open Tidal on your browser
• Once Tidal help opens, type your name and your email address and type a subject you want to request.In this case, type a simple word "refund".
• Select the language you eat to use if it's English or other languages you prefer.
• In the next box, select your Category which is "Refund".
• After all the steps you will a << description field>> text field. In this text field,make sure you describe all your issues.
• Take all the time you need to let them know you want a refund and why you want a refund.Tell them why charges are invalid or incorrect and the reason you need a refund.This is important as it will lay your case with them.
• Next, enter your device, your operating system, and your DAC
• In the attachment field,you can post a screenshot of your billing statement or your credit card showing the incorrect charge. Make sure you upload after closing out all the sensitive information.
• After you are done, click submit and wait for Tidal to reply.