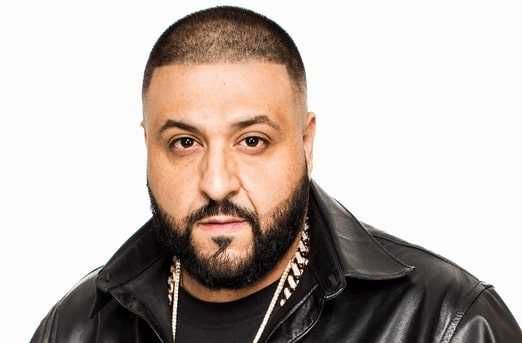 Most people have probably thought of DJ Khaled, but some don't know what he really does.
If you have listened to a song play and it starts with "We the best Music," then you have heard DJ Khaled himself speaking.
He is one of the top producers and artists in the United States.
He is also a rapper,and a DJ like his name suggests and also a businessman, a husband and a father of one.
How he manages to keep all these roles and responsibilities together is a mystery to many, but he is an Arab who has very high values and isn't shy of expressing his views.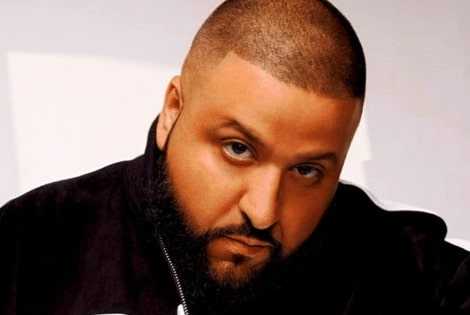 For starters, he believes that a man is the king of the house and should act like one citing there are different rules for men and women,and he stands by that.
Being popular means doing everything in the spotlight but DJ Khaled is one secretive man.
Even his loyal fans don't know everything there is about the man, but we have compiled a list of some of the hidden secrets of the artist.
1. Arab vs. Muslim
Khaled says he prays a lot about everything in his life and maybe his prayers made him what he is today.
However, he says he has no religion,but he has a life.
At the same time, he says his most favorite book is the Quran. All of this is pretty much confusing ,but it's quite obvious who he is.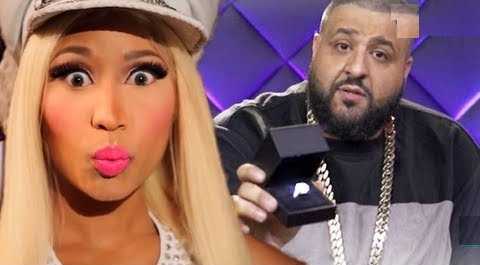 2. He Wanted to Marry Nikki Minaj
Remember the time Dj Khaled proposed to Nikki Minaj?
Well, he, later on, said it was a joke,but deep inside he was serious.
He recorded a video message to Nikki confessing he had a major crush on her and how badly he wants her.
At the end of the video, he proposed to her flashing a $500,000 ring for the rapper.
3. King or Queen
Khaled says he is the King of the house and there are things he can't do as the man of the house.
However, which king of the house takes orders from his wife.
She has told him to shut the fuck up countless times on his Snapchats, when he was ranting about Drake's vocals on Snapchat. And he even uploaded the video.
4. Arab Attack
DJ Khaled is his current stage name, but it wasn't his first.
He used to call himself a lot of other names.
Before he changed to Dj Khaled, he used to be known as the Arab Attack when he was a DJ.
This however changed swiftly after the 9/11 attacks and he started calling himself DJ Khaled.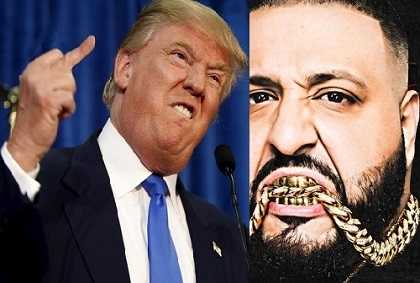 5. Wouldn't Vote for Trump
In an interview with US Weekly 2016, he said a lot of things people didn't know about him.
He said that he would vie for the presidency, but he would vote for Kanye West no matter who stood against him.
That means Trump is out of the question.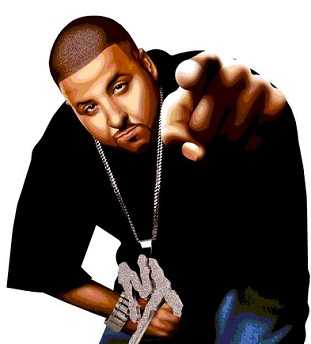 6. Khaled is His Real Name
If you thought he went ahead and settled for a stage name out of nowhere, then you are wrong.
His real name is Khaled Mohamed Khaled born on November 26, 1975.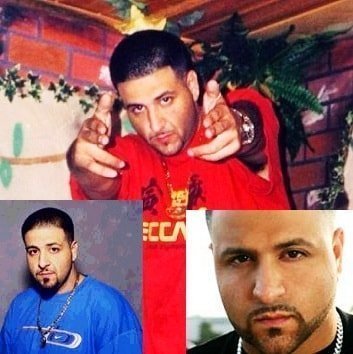 7. Used to Work in a Record Store
Before he made it and became a big name in the music industry, Khaled was just a normal aspiring artist.
His first job was in a record store at the New Orleans record store.
This is where he met Lil Wayne when he was ten years old and Birdman. He was actually present when these two first met.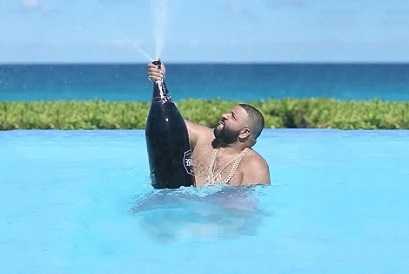 8. Lost at Sea
Khaled goes all in when it comes to Jet skiing but this time around it went south for him.
Jet skis don't have lights,and one night he got lost at sea when jet skiing and till today he fears doing it.
He was lost and alone at night on the water scared but not cowed.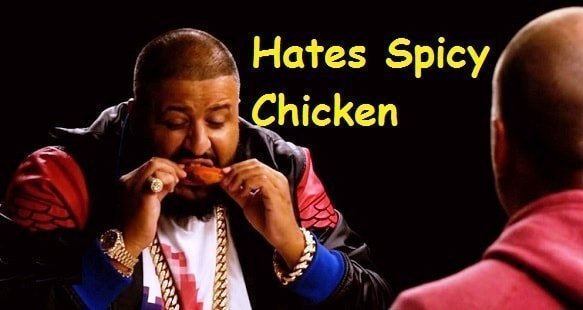 9. Spicy Foods aren't His Favorite
Khaled can't handle spicy foods and it's as simple as that.
Maybe that's the reason he loves soul food but spicy foods ain't his thing.
He did an interview while eating hot wings but he gave up three wings in.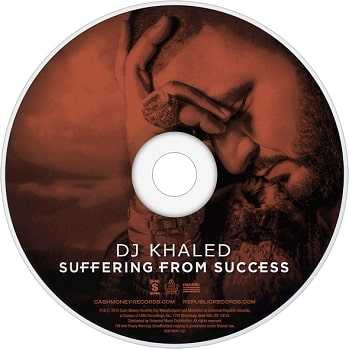 10. Suffering from Success
This is the name of one of his latest albums,and on this, he is genuinely suffering from success.
He posted a picture on IG and captioned that he was on the phone with iTunes CEO where he claimed his song I wanna Be With You was breaking down iTunes servers.
This was an exaggeration obviously as iTunes doesn't have a CEO.
11. Evicted Out of His House, Ten Times!
Back when Khaled was a young DJ, he was so broke,and he got evicted out of his house for more than ten times.
He would even have no furniture only records,and the floor was his bed.
It hasn't been such an easy journey for him.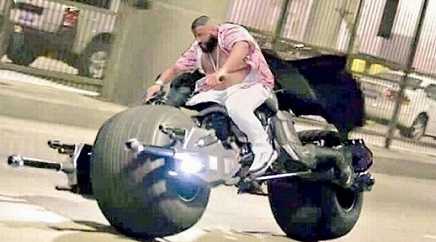 12. Jailed!
Khaled used to drive with a suspended driving license,and he got pulled over so many times for that.
He was taken to court,and one time a frustrated judge gave him a one-month jail sentence.
He was so scared,and he moved immediately when he came out of prison.

13. He Secretly Met with Bob Marley's Family
Of all artists that he would have loved to meet is Bob Marley.
When he was on holiday, he met with Bob Marley's family,and they let him into their house and their life. They even let him DJ for some of their functions.
14. Kickass DJ
Most people think Khaled retired in DJing when he became a producerthen an artist.
He, however, showed off his DJ'ing skills when he beat Wyclef at a DJing contest in the Caribbean.