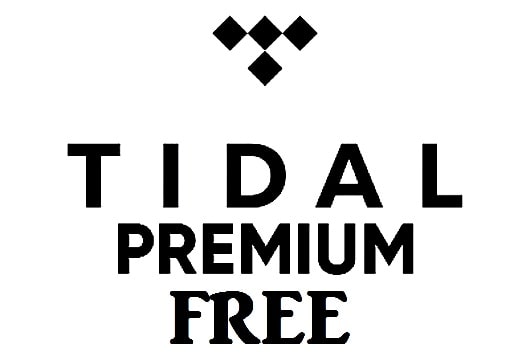 There are several things you need to know about Tidal, and one of them is the fact that you can access Tidal Premium account absolutely free.
You don't have to pay anything.
Instead, you get unrestricted access to nearly 160,000 high-quality videos, 60 million HD songs and enjoy unique experiences from exclusive song releases, tickets, merchandise and videos.
It has only two basic plans Premium ($9.99/month) and HiFi ($19.99/month) but more than eight subscription packages.
These packages include Family Premium ($14.99/month), Family HiFi ($29.99/month), Student Premium ($4.99/month), Student HiFi ($9.99/month), Military Premium ($5.99/month) and Military HiFi ($11.99/month), First Responder Premium ($5.99/month) and First Responder HiFi ($11.99/month).
Known for it's ultra clear streaming quality, Tidal is only streaming portal offering FLAC (44.1kHz/16bit), 1411kps and 3000kps formats of audio streaming.
Paid subscribers get to discover new artists, high-resolution videos, CD sound quality music and interact with each other via smartphones, laptops, tablets or PCs.
If you happen to have Sonos, Auralic, Bluesound, Lode, Amarra and Wadia among other broad range of networks that Tidal supports, then every now and then Tidal offers long term free trials of it's much coveted Premium plans to members of it's partner networks.
If you are not using any of the above mentioned networks, no worries, there are still a plethora of possibilities to get Tidal Premium free.
Let us take a look at some of the methodologies to access Tidal's premium packages absolutely free, legally.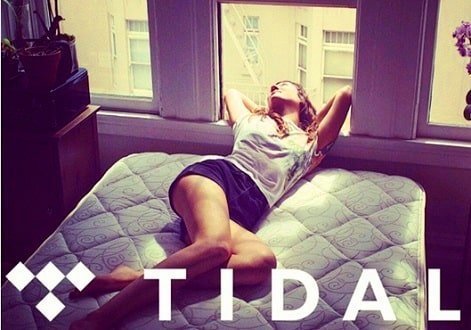 Free Trial Periods
If you are keen to check out Tidal's performance, by signing up with their 30 day free trial, we suggest you to do a quick Google Search, to scan the web for any active deals or discounts that can get you a free Tidal premium package up to 6 months.
Every now and then Tidal ties up with popular discount or coupon websites, to give it's first time users, the maximum number of free months they can offer.
These exclusive discounts are hardly promoted and you won't be finding them on Tidal's official website for sure.
Mostly offered during the holiday season, every deal comes with a 'package'.
For example, During the Christmas holidays of 2019, Tidal had made an exclusive deal with slickdeals.net, offering a 6 month free trial for it's first time users, only if they sign up with Tidal through their website, from a desktop computer.
Lately, Tidal has also been extending it's free trials from 30 days to 60 days depending on slots available, partners and promotional offers.
During this period, you get access to exclusive music streaming services including high-quality audio and music video premiers from your favorite artists.
If you can't find any active deals on the web but are still keen to sign-up with Tidal, you can always go for the 30 day free trial offer.
The 30-day free trial will showcase to you all the goodness of Tidal, including Lossless High Fidelity audio format & Master Quality audio, cleverly curated editorials, exclusive music videos, new releases and podcasts.
However, you might want to cancel before the 30 days are over, if you don't want to be charged.
I have no idea what would happen, if you try opening another account after your free trial, but it will take an expert to by-pass unique codes from Tidal to freely use the Premium account.
To avoid trouble, make use of the free trial as much as you can before you make your next step.
You can do this by creating a few Gmail and Facebook accounts, downloading any free or paid IP randomizer and purchasing a prepaid visa or master card.
For IP anonymizers I usually prefer NordVPN and Tor Browser, you can use any IP randomizer you are comfortable with.
And then register with Tidal for a 30 day free trial with your newly created Facebook or Gmail accounts, from any random location around the globe or within USA using the VPN.
If you are having issues with Gmail's mobile verification process, you can always use disposable emails like tempmail.com, fakemail.net, throwawaymail.com etc.
Using a smartphone not only expedites this process but also simplifies it.
If Tidal catches up with you, you can do the same from a desktop computer and luckily, many IP anonymizers including NordVPN, have a desktop version that works like a charm.
Coupon Codes and Promotional Offers
Tidal has a very aggressive marketing team that has seen them expand over 50 countries within a few years of it's inception.
Throughout a year Tidal offers discounts and deals in one form or another, if not the free trials then it's deeply discounted subscription packages.
They have tie ups with many popular discount portals such as offers.com, coupons.com, groupon.com etc offering their Premium and HiFi plans at steep discounts.
As on June 2020, Tidal offers a 50% discount for it's Student Premium and Student HiFi packages.
In May 2020, they offered a 90% discount for the 4 and 5 month Premium and HiFi plans and a 30% discount in all of their Annual packages.
If you happen to be in the U.S and using the Sennheiser promotion, you get HiFi/lossless streaming subscription free for 90 days.
Sign up through the app, and you get your free trial and if you don't want to use the app again, unsubscribe before the trial period is over.
For Australians, there are three months free but services are different and mostly involve new users or existing ones who happen to use Tidal often.
With a voucher, you can get access to Tidal Premium account for free by redeeming the voucher.
However, the offer has not been extended to all countries that can access Tidal, but the company is working on accessing their voucher offer to users other than those in US, Europe and Australia.
Hacked Accounts
For just a dollar, you get the Tidal premium account for free from the dark web.
Now, this is a risky business that guarantees you the account for a lifetime without adding another dollar.
Evidence places several accounts having been bought on Alphabay since 2015.
More listings for Tidal Accounts from Middle Earth and Abraxas happen to bundle up to ten accounts at a time.
Don't get so excited when you purchase the account; it may be from another user whose account has been compromised which is where the risk revolves around.
You don't want to be an accomplice to fraud but according to Tidal, hacking someone else's account has not been reported.
The security team analyzed their system and such cases appeared from users using the same password for different accounts.
However, the dark web's product is not yet popular, but one listing can cause more than 100 purchases.
If you are a huge fan of Jay Z, Tidal is the perfect music streaming platform to employ.
Keep yourself updated on the latest offers which might get you a premium account free and enjoy latest hits, but keep them legal unless you can handle the risks.
Happy listening music lovers.