Create Amazon Business Account
Listening to your favorite Christian radio station can provide the faith, belief and encouragement you need to get through the day.
Some days can get hectic with deadlines to meet, daily chores, taking care of children and many other things.
Listening to inspirational songs and stories is a great reminder of God's love, abundant blessings and this gives you the strength to get through some of the struggles in life.
Here are some of the top Christian radio stations you can listen to online:
This is one of the few radio stations that is streamed strictly on the internet and they play Christian rock music.
You can listen to the radio stations online wherever you are so it is one of the best picks anytime you are traveling.
Some of the best artists they play include Submission Red, POD, Skillet, Nine Lashes, Audio Adrenaline and Awaken.
2. K-Love
This is one of the best Christian radio stations online.
They have a fun morning show, other great talk shows and they also include powerful inspirational stories.
They help Christians get involved with larger ministries and they also plan great events for the family around the local stations.
They have fantastic music selection and they have a free song available for download on iTunes each week.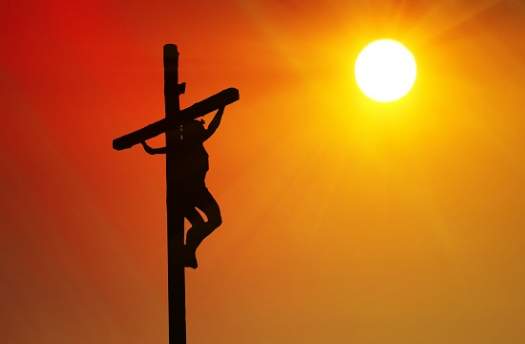 3. Air1 Radio
This is not just like any other radio station.
Air1 Radio doesn't think of itself as just a radio station,but it is a ministry in itself.
It is an amazing radio station especially for Christian teens who want a good combination of modern Christian rock and faithful support from the hosts and the DJs.
4. Way-FM
Way-FM broadcasts online and it also broadcasts traditionally in six U.S states.
It is the only Christian radio station that gives you a chance to rejoice in their confident hope and encourages you to be patient in trouble and keep on praying.
You can get the chance to know how your favorite music can play more often online and many other things at Way-FM.
5. KLTY – Texas
You may not live in Texas,but you can also enjoy listening to the music and inspiring messages on KLTY online.
It has live streaming audio that allows Christian teens from anywhere in the world enjoy inspirational and family-friendly Christian music.
It is great for the teens because of the different Christian rock music they play.
6. WFHM-FM
WFHM-FM branded 95.5 The Fish is a Christian contemporary radio station.
The radio station has an analog transmission as well as online transmission.
The station hosts inspirational speakers and plays excellent Christian music both traditional hymns, sacred music as well as praise and worship combination.
This is one of the radio stations where you get to listen to the everlasting worship of the King of Kings all day long.
You also get to hear lives captured and being changed.
The radio station is also in the process of developing a TV station Worship TV that will be available on 3 different networks in the US and Europe.
This radio station is devoted to worshiping God in Truth and in Spirit just like the bible says.
8. Classic Christian Rock Radio
For the Christians who enjoy listening to rock music, this is the radio station for you.
It is well known for the Christian rock oldies.
The station also plays contemporary Christian music and has impressive presenters with faithful DJs who play the fantastic music.
Their playlist is best for the people who love Christian rock music.
9. CBN Radio
This is one of the radios with the most comprehensive varieties of radio stations each playing different genres of Christian music.
Whatever your taste of Christian music is, CBN radio has you covered.
CBN Radio offers access to thousands of amazing Christian songs anytime.
And they also have free formats that people can choose from including praise, contemporary, country, gospel, kids, Spanish music,and news too.
Switch to any of the CBN Radio stations and listen to your favorite music anytime you want to feel relaxed and blessed.
10. Moody Radio
They have different radio stations online and each focuses on something slightly different from the other.
All kinds of audiences are well served by all the six different radio stations.
The audience is given a lot to choose from.
Any type of content is available just select what best suits your Christian taste of music or programs.
For many Christians, a radio station should be more than just a station playing Christian music.
A good Christian radio station is more of a ministry.
It should help encourage and motivate the Christians all the time.
A radio station playing Christian music all day is an inspiration to people who enjoy the music or those Christians who find it relaxing to listen to the music.
Open your browser and enjoy these great radio stations online anytime anywhere.