George Michael was a songwriter, singer and a producer.
He rose to fame as a member of Wham! The famous English pop music duo of the early 80s.
George Michael (#ad) died on the Christmas day (December 25th) of 2016 at the age of 53, and he died as a most loved musician.
He is best known for his music work in the 1980s and 90s when he did hit singles like "Careless Whisper" (#ad) and "Last Christmas" (#ad).
George is a pop icon whose death came as a shock to fans, family members, and friends.
George had a huge fan base all over the world. For all the pop music fans, George Michael was one of the artists who gave pop music an excellent taste.
If you don't love pop music, it's your loss. Here are some shocking facts about George Michael.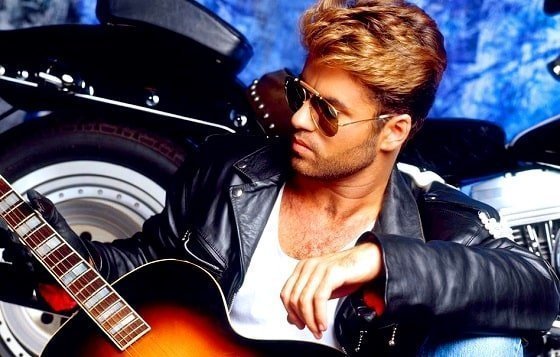 1. George Michael, the Real Greek God
Most people think George Michael is a typical English guy having two names.
His original full name was Georgios Kyriacos Panayiotou, named by his father Kyriacos Panayiotou, a Greek restaurateur. Try saying his real name fast and you might bite your tongue!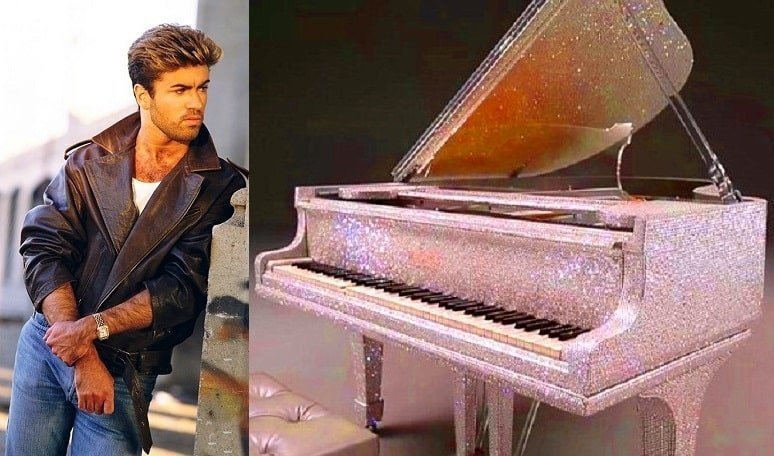 2. He once Bought a Piano for 2 Million Dollars!
If you think you love the Beatles, think again.This is crazy and shocking at the same time.
He once walked away with the Steinway Model Z piano which was once owned by John Lennon (#ad).
He bought the piece at the auction for US $ 2 million, and he didn't keep it for himself! He sent it to the Beatles Story Museum located in Liverpool.
3. He was a Mega Beatles Fan
This explains it all. It's the reason he once bought the piano for 2 million dollars.
And you think you love your favorite band or musician by just buying their music? Think again.
This is extreme love for a band and their music expressed in such a fantastic way.
4. Too Hot for His Own Videos
Wow! This is something out of the ordinary. He once banned himself from his mega-hit song "Freedom" (#ad) music video.
The reason for this he said is because his pop stardom was getting too big.
He said he would instead let his voice do the cooing and feature some of the world's best models in the song.
5. He Once made US $2 million in an Hour
This was an astounding experience for him.
A wealthy Russian businessman Potanin wanted to host a new year's Eve party back in 2006.
He was, however, missing a special wow that would move the crowd, and he settled on George Michael.
He performed for one hour, and he got paid a whopping 2 million US dollars for that one hour!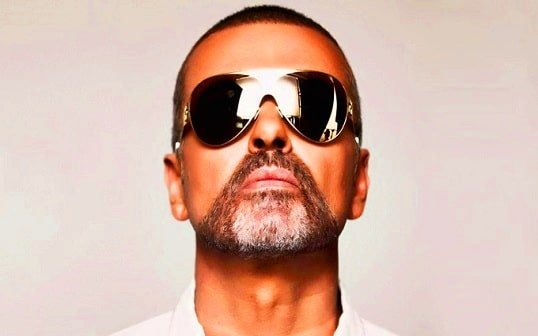 6. The Reason Behind His Sunglasses
Most people wonder why George always wore his sunglasses.
He was partially color blind, and this made it hard for him to distinguish certain figures and shapes from a distance.
If he was not wearing his iconic shades, he wore contacts instead.
7. He did Background Vocals for Elton John and David Cassidy
These are two artists who sang great music and Michael was a huge fan of the two.
He once said that Cassidy was a significant influence on his music career.
He sang background vocals on Cassidy's song "The Last Kiss," and he voiced on two of Elton John's hits "Nikita" and "Wrap Her Up".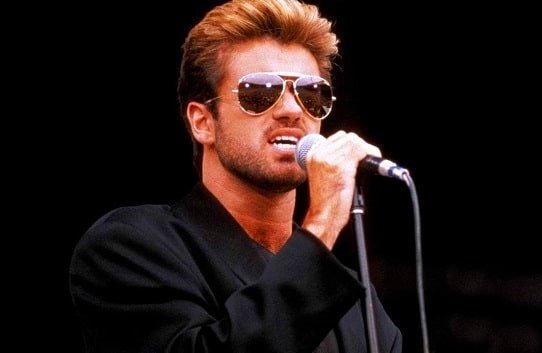 8. He Performed for Medical Staff for Saving His Life
In 2011, George was admitted at Vienna General Hospital in critical condition.
The staff of the hospital did all they could and they saved his life.
After recovering, he sang at a free concert for the staff to thank them for saving his dear life.
9. He went in a Coma
On 23rd December 2011, George made a public speech when he said he had undergone a tracheostomy and it resulted in a coma.
After waking up, George said that he had a short bit of Foreign Accent Syndrome.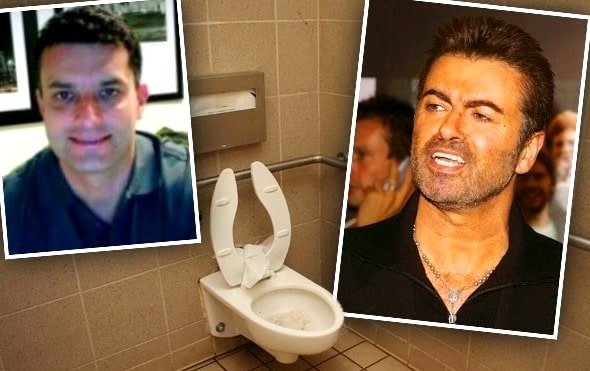 10. Sued for Defamation
Michael was once sued by Marcelo Rodriguez for soliciting sex in a men's bathroom.
He was sued for 10 million for defamation, but Marcelo lost the case.
Michael hit back with the single "Outside" with the video featuring men dressed as policemen kissing.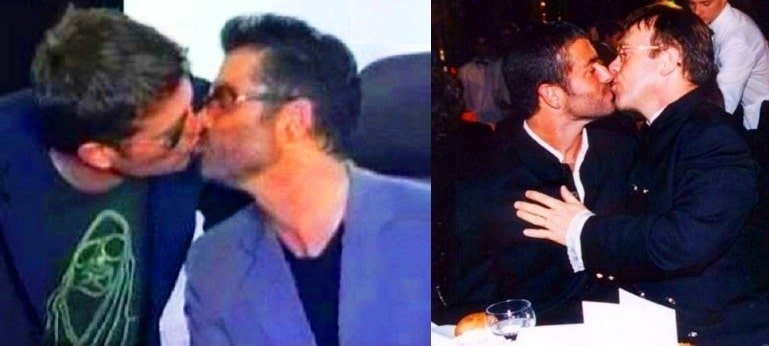 11. George Michael was Gay
After the above incident and Marcelo lost the case.
Michael released the video of the song "Outside," and this forced him to admit that he was gay publicly.
He is known to have had a long term relationship with Kenny Goss, but they later broke up.
12. His Mother was his Best Friend
George Michael once told an interview, that his mother Lesley Angold (an English dancer) was his best friend.
And that he hid that fact he was gay, for such a long period of time only because of his mom, who would be shocked and depressed, if she ever came to know, her son was gay.
George took to extreme drinking and drugs after his mother's death in 1997 and was in total depression for 2 years.
He is in fact buried next to his mother at the North London Highgate Cemetery without any headstone.
Rumor has it, that George Michael was indeed buried in the same graveyard (on top his mother, who has a headstone) and not next to her.
George Michael's burial ground is highly guarded and visitors are forbidden from going anywhere close to it.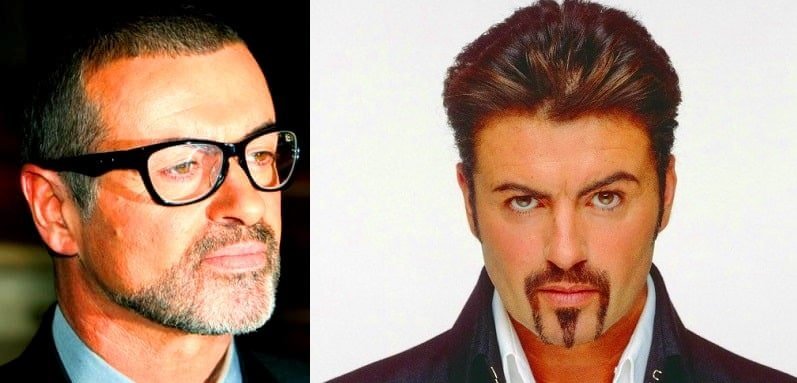 13. Arrested for Possession of Drugs
2006 was a wild year for George Michael.
In February, he was arrested for possession of drugs and he described the incident as his own stupid fault.
He was later arrested in September 2008 in public toiled London for the same.
14. Public Sex
Michael openly admitted that he cruises for anonymous sex.
On July 2006, George was accused of engaging in anonymous public sex.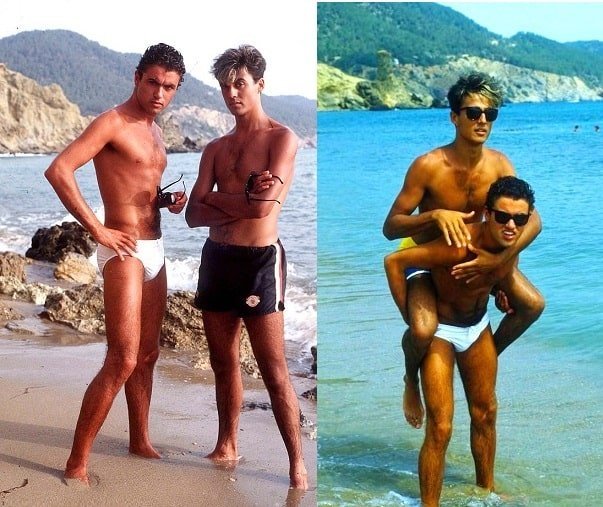 The anonymous partner was later revealed to be an unemployed van driver.