E commerce technology in the new millennium is unlike anything we experienced in the 90s.
Hackers and scammers have access to softwares and applications that does not need any coding expertise but a simple tap of a finger.
And the very presence of deep web would send shivers down the spines of those who had ever lost a smartphone, credit or debit card.
All your personal details including your physical address, Social Security number are not only up for sale in deep web sites, but a group of highly trained, dangerous hackers or kidnappers could be monitoring your every single move, waiting for an apt time to unleash terror on you or your loved ones.
Apart from demanding a ransom, these disgusting criminals will do anything and everything to make the most of whatever they take.
Unfortunately this is the price, each and everyone of us have to pay for letting technology take over our lives.
While nothing happens to most of us, there are a few unlucky souls that have to endure the dark side of technology, whether we like it or not.
The introduction of mobile payment apps could not have come at a better time, at this very moment, where the human race is fighting for it's survival against dangerous diseases and viruses apart from the usual suspects.
Let us take a look at two of the biggest mobile payment apps as on June 2020, Amazon Pay and Apple Pay.

Market Share
Unlike South East Asia, where mobile payment apps are the lifeline of an average consumer, the US market is highly complicated.
The banking industry is dominated by private players and the US government regulations on the banking sector is no better than a good natured banter.
American consumers still very much prefer the obsolete plastic, than switching over to cardless transactions, thanks to private players keeping themselves busy, poaching each others customers, than working on a Unified Payment Interface (UPI).
Yet, a few stand alone players like Popmoney, Zelle and Venom keep fighting on, in spite of knowing that the market has hit the ceiling.
On the other hand, Asian consumers are not only fascinated with Account to Account Real Time Payment (A2A RTP) gateways also known as UPI, but are totally hooked on to it.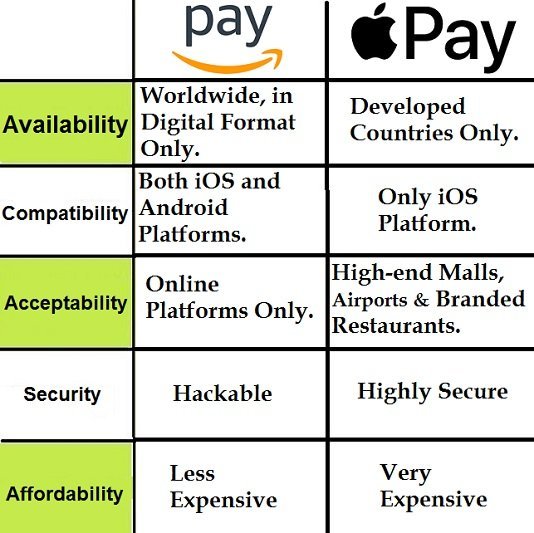 Hence, the reason Amazon Pay is used by less than 4% of American mobile wallet users, but more than 30% use them in countries like India and Germany, where the banking sector is more centralized and the private players seldom get off limits.
Meanwhile, Apple Pay is growing at an incredible pace, within a year (2019 to 2020) it gained more than 6 million customers in USA alone.
With more than 33 million customers as on June 2020, Apple Pay is used by 48% of American mobile payment users.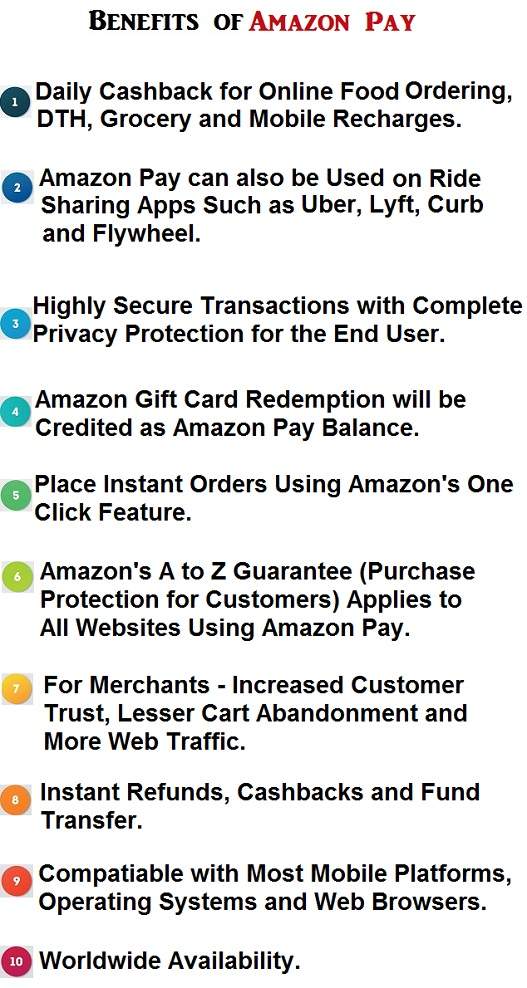 Geography
The market share of any company varies according to the demand, laws, rules and regulations set up by the government agencies, based on it's tradition, beliefs and religion.
While most of the countries follow an open market policy, there are some that are perpetually closed.
Apple Pay leads Amazon in most of the countries that have allowed cross border eCommerce transactions.
Some of the countries where Apple Pay is leading include United States, Canada, Australia, United Kingdom and 171 other countries.
Amazon Pay is not left so far behind by Apple Pay since it is leading in countries like South Africa, Germany, Andorra, French Polynesia and others.
The advantage Amazon Pay has here is that it is dominating in countries that are slowly by slowly embracing e-commerce.
While Apple Pay is dominating where there is no more expected growth since the market here is grown almost to their full potential.
This means that Amazon Pay has a higher chance of increasing and dominating a more significant market share as compared to Apple Pay.
Users
It is a well known fact, that Apple Pay is highly preferred in those countries, where iPhones sell like hot cakes.
Apple Pay is a closed system that works only on iOSdevices, and this is a huge limitation and leaves it vulnerable to the other services.
This means if you have android devices or any other devices apart from iOS devices you are locked out.
Amazon Pay is a better option when compared to Apple Pay, simply because it has no offline presence but a pure digital state of existence.
According to a report published by the Statista online portal, as of July 2020, Amazon Pay has more than 100 million worldwide users , whereas Apple Pay has amassed a humongous 230 million global user base.
Since Apple Pay has a good part of the market locked out, Amazon Pay is estimated to swipe in and scoop that specific part of the market increasing its number of consumers.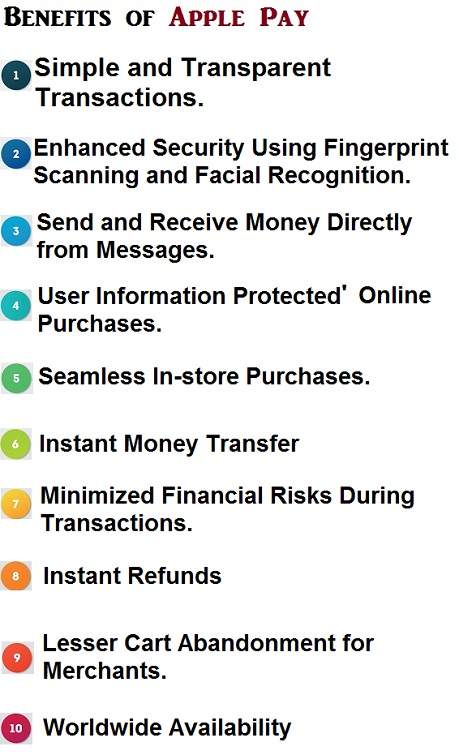 Security Features
Embedded within the Amazon shopping app, Amazon Pay does not have any additional security features, to access it.
But you can always enhance the security of any app, by enabling the fingerprint lock.
And for safe desktop access, all you have to do is activate the 'two step verification' process or change your password every once in a while.
If you are a merchant, just remember, Amazon Pay transactions made on your website is scrambled and encrypted at every step of the transaction, making it impossible for hackers to decrypt any data, even if they hack it.
There have not been many instances of an Amazon Pay transaction getting messed up, although no one can help you, if you transferred the money to the wrong account.
It is a well known fact that whenever any app comes as a built-in, uninstalling it, could make your smartphone extremely volatile and unstable.
iPhones are no exceptions, neither are the pre-installed apps including Wallet.
Instead of letting the precious Wallet idle, all you have to do is, add a few credit and debit card of your's and watch the magic unfold.
One of the security features Apple Pay has is a passcode set on your device and a Touch ID.
Before completing any transaction, the device requires biometric verification using the Touch ID you have set up.
This is secure such that if you have a passcode set and a Touch ID verification set too.
No one can access your account even if they hack in your account or have your passcode because the account will require biometric verification.
Apple Pay also uses Near Field Communication (NFC) technology in stores that accept contactless payments.
Improvement of services between these two companies have one mutual beneficiary, and that is the consumer directly.