Time has come when you need to get a new smartphone to match your lifestyle.
Even if your life is the same, you have heard there are a number of flashy smartphones in the market and you need the best.
The best phone is not about only the looks. To get the best, you have to look at battery life, the camera, design and functionality.
We want to make sure you get value for your money since smartphones are getting pretty expensive these days.
1. Samsung Galaxy S9 Plus
This is the best smartphone on the market today.
It has a super-premium design weighing 189g and a 6.2-inch screen.
It comes equipped with Android8 the latest Android OS, a 6GB RAM, 64GB/128GB storage and dual 12MP rear camera and 8MP front camera.
If you are after the biggest latest smartphone in the market with all the features that matter, Samsung Galaxy S9 Plus is a perfect fit.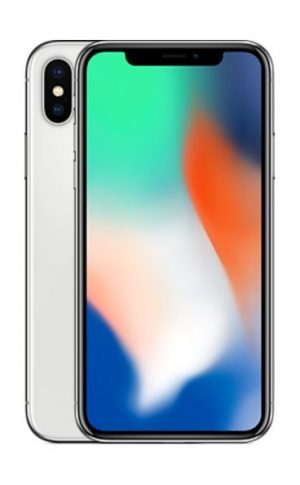 2. iPhone X
This happens to be the best iPhone Apple has ever made.
It is the redesigned Apple phone that has the iFans crying out for.
It has a brilliant 5.8-inch screen and 1125×2436 resolution.
It comes armed with dual 12MP rear cameras and a 7MP front camera.
As long as you don't miss the head jack, it is a superb phone.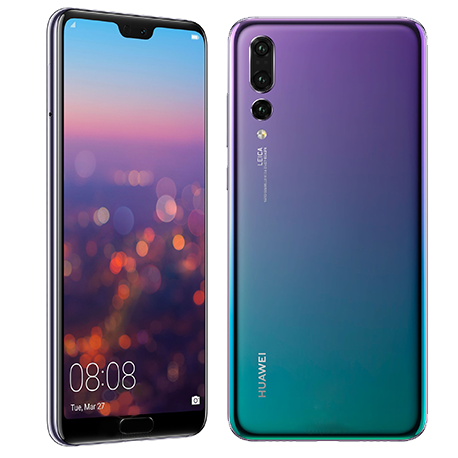 3. Huawei P20 Pro
It is the first smartphone to feature a tri-camera, a 40MP f/1.8 sensor, a 20MP f/1.6 monochrome sensor for texture and depth and an 8MP f/2.4 telephoto sensor.
It is equipped with a top of the line processor, 6GB RAM,and 4000mAh battery.
The design can tickle everyone's fantasy backed with most of the powerful,important features.
4. Samsung Galaxy S9
It is a great phone for the smaller handed people.
It has a snapdragon 845/exynos 9810 processor and a 4GB RAM.
It has a versatile 12MP rear camera and 8MP front camera.
The 5.8-inch screen has a 1440×2960 resolution.
It is a smartphone with top end features and more and it is also palm-friendly.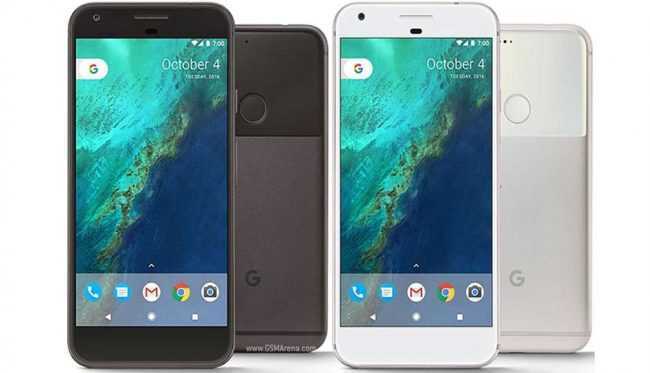 5. Google Pixel 2 XL
This is a great camera phone with a neat design and the best android version.
It comes equipped with Android 8 OS, 6inch screen size, 1440×2880 resolution, a Snapdragon 835 CPU, 12MP rear camera, 8MP front camera and a 3520mAh.
The phone has an amazing camera and a stunning design but not 3.5mm headphone port.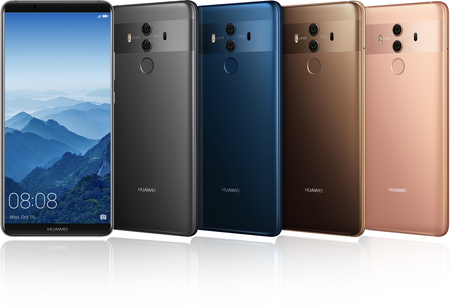 6. Huawei Mate 10 Pro
The battery life on this phone outranks most of the others on this list.
It also has great camera for the enthusiasts.
It comes equipped with Android 8 OS, 6inch screen size with a 1080×2160 resolution and a 4000mAh battery.
It has dual 20MP+12MP rear cameras and an 8MP front camera. It has no headphone jack or wireless charging.
But the design and class-leading battery life is incredible especially for those people who are always on the move.
7. Samsung Galaxy Note 8
It is known as the best stylus-toting smartphone on the market and Samsung has not disappointed on this one.
It was actually seen as a threat to the Galaxy S phones.
It comes with a 6.3inch screen size with 1440×2630 resolution and Android 7.1.1 OS.
The 3300mAh battery and the S pen set the phone aside as a notepad on the move.
The phone has an impressive dual 12MP rear camera and 8MP front camera.
8. LG V30
This phone is packed with top tech, a streamlined design and good battery making an impressive combination of performance and power.
It has a 6.0-inch screen, 1440×2880 resolution, Android 7 OS, 16MP+16MP rear camera, 5MP front camera and 4GB RAM.
The phone has excellent audio performance and all the top specs and features making it a high-performance phone worth your hard earned cash.
9. iPhone 8 Plus
The iPhone 8 Plus might be overshadowed by iPhoneX, but it's still a brilliant smartphone and the best of the "normal" iPhones out there.
It comes equipped with iOS 11, 5.5inch screen, 1080×1920 resolution.
The phone has amazing features like wireless charging and longer battery life as compared to other smartphones.
It has a powerful camera and all the power of the X and an easier to understand interface especially if you are a longtime user of the iOS.
10. OnePlus 5T
This is a fabulous choice for people looking for a high-end phone on a budget.
It sports a Snapdragon CPU, a 6inch FHD+ screen, dual camera 16MP+16MP, 3300mAh battery and an incredible amount of tech.
This is a super-fast and high-performance phone.
It is loaded with incredible tech making it an awesomehigh-end phone.
It is also packed with good amounts of tech and features and even though it isn't water resistant, it has excellent value for your money.