The music industry is ever growing. We have seen the advent of famous musicians in the past and their faded glory after they stopped doing music.
One thing however still remains, there are new upcoming artists every single day and the industry has seen a lot of changes.
Artists today are more about struggles, beef, hating and their private life than they are about music.
Today, the music career comes dragging scandals, sneak peaks into private life and other things.
Some people argue these are some of the things fame attracts and it might be true but doesn't have to be so serious.
One artist who has emerged out of the blue is Cardi B.
Suddenly, everyone is talking about her and her new career but there is so much not known about the artist.
Let's see some of her secrets she holds dear: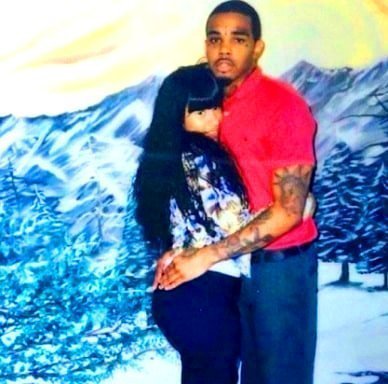 1. She was in an Abusive Relationship
When Cardi B was 19, she lived with her abusive boyfriend in the Bronx.
That, however, didn't put her down and she worked to move away from the situation.
Life became harder for her after she was fired from her green grocer's job and she was still in the abusive relationship.
She was living with him, his mother and two pit bulls in one bedroom!
2. She Became a Stripper in a Bid to Overcome Economic Challenges
After she was fired, her manager told her she looked beautiful and had an amazing body.
He suggested that she try a place across the street and this is how she became a stripper.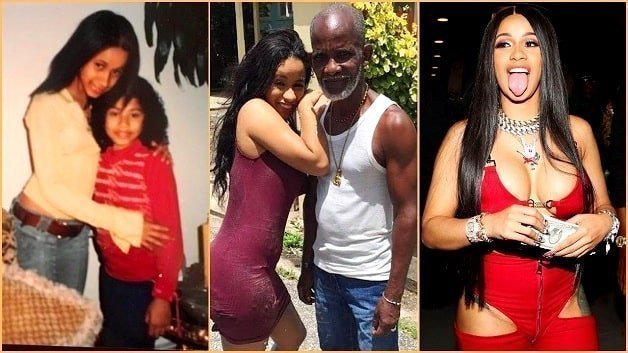 3. School Dropout
Cardi B dropped out of school to pursue a career in strip dancing.
This wasn't a good career but it was going on well for her.
She says she can't regret being a stripper because it was then she dumped her abusive boyfriend and started to gain economic freedom.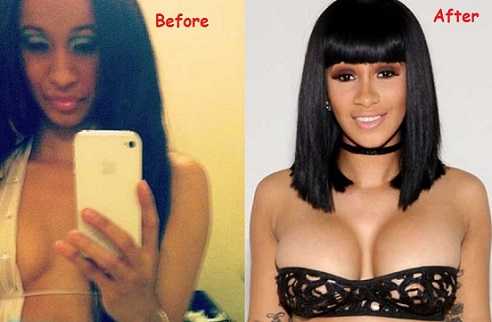 4. She had Cosmetic Surgery
Most of the celebrities who have enhanced their bodies often feel ashamed to accept it but not Cardi B.
She felt the need to enhance her butt when she was a dancer.
She wanted to get a lipo but she didn't have a behind to achieve this and she needed a big behind.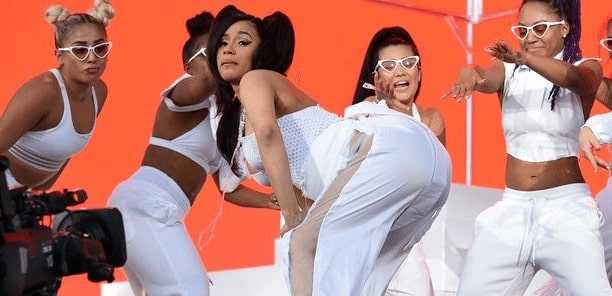 5. Secretly Married
Most of the things she does are out in the public but on her marriage, she managed to keep it as a secret for so long until last week.
Rumors arose that she had married Offset the rapper secretly and she came out and confirmed it.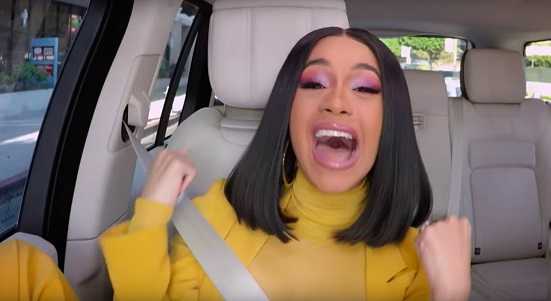 6. She doesn't know how to Drive
She once flaunted her new set of four wheels on social media but she admitted she doesn't know how to drive.
She said she doesn't even have a driving license.
Cardi B has taken a train the whole of her life and people still expect her to know how to drive?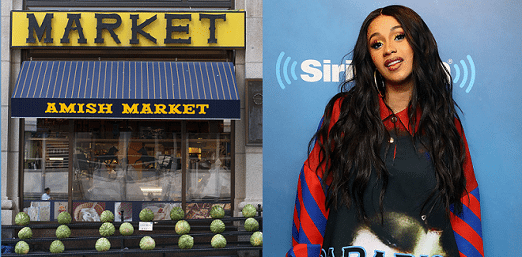 7. She worked in a Market
As a teenager, Cardi B worked as a cashier at an Amish Market.
She survived with a salary of $250 a week.
She has truly come from far and life taught her the hard way.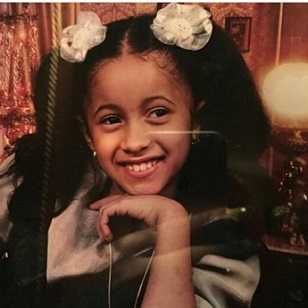 8. She Lied to Her Mum that She was Babysitting
In an interview, the rapper told Kim Kardashian that she once lied to her mum that she was babysitting but the truth is she was stripping.
She told her mum she even helped the white people with their homework and they pay him $10 per day and she was amazed.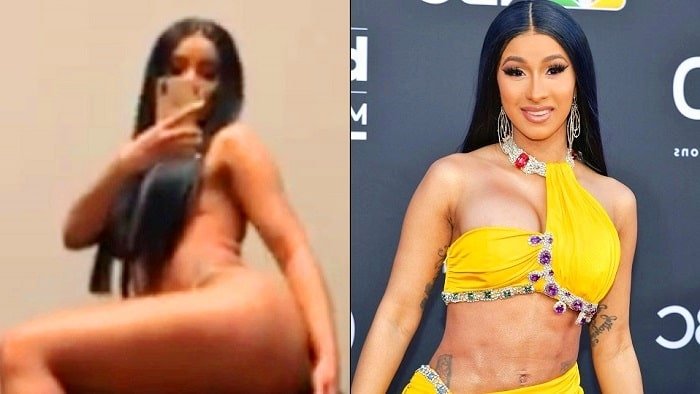 9. Stripping got her Rapping Career off the Ground
Cardi always wanted to do music and she never gave up on this dream even when she was stripping.
She saved some cash with hopes that she would invest enough cash to make her own mixtape and her dreams were fulfilled.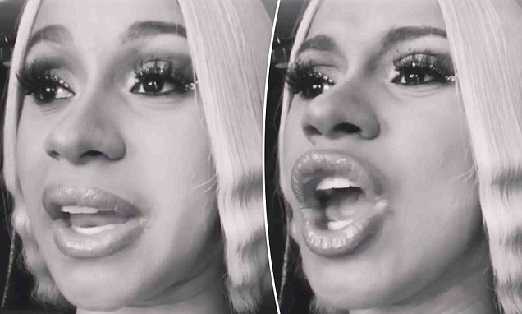 10. Quick Tempers
Cardi B had one of the most dramatic scenes in the television industry.
When she was starring on Love & Hip Hop, she threw a heel at a cast member and it escalated into an all-out brawl and it was televised!
11. She's a Big Taylor Swift Fan
It's hard to know how it happened but it's a fact.
After her song "Bodak Yellow" topped the charts, she received flowers from Taylor Swift to congratulate her and she posted them on Instagram too.
12. She met Bruno Mars and started working with him Immediately
Her killer collaboration with Bruno Mars "Finesse" wasn't planned in advance at all.
The two met in one of Bruno Mars' singer shows and they began recording the same night.
Bruno says he met Cardi and she was everything he had hoped her to be.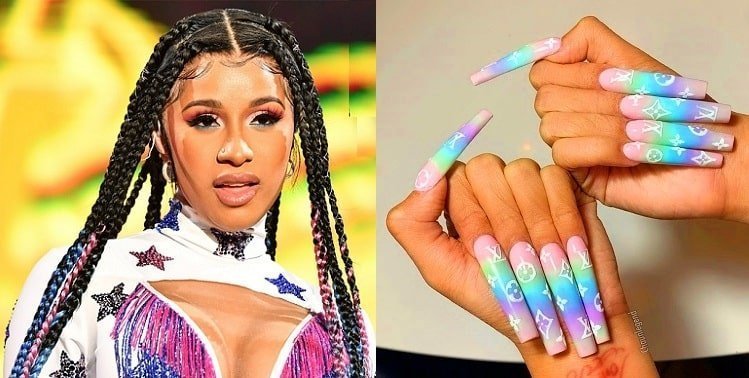 13. Her Nails Take Three Hours to get Done
The Queen of Bling Jenny Bui a manicurist gives Cardi B her talon nails.
According to her it takes 3 hours to get the nails perfectly and on point.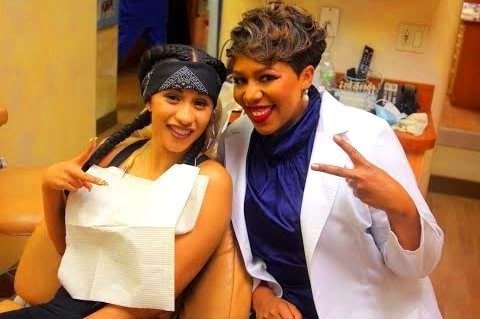 14. She Tripled her Dentist's Business
We all know Cardi B was once mocked for having a crooked smile and she underwent a complex surgery to perfect it.
She gave her dentist a shout out lyrically and since then, he says that his business has tripled.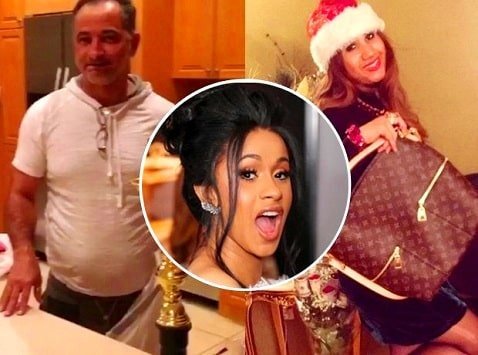 15. Cardi B is not Her Real Name
Cardi B was born Belcalis Almanzar and her parents nicknamed her Bacardi like the rum.
This is where she took the inspiration for her name Cardi B.