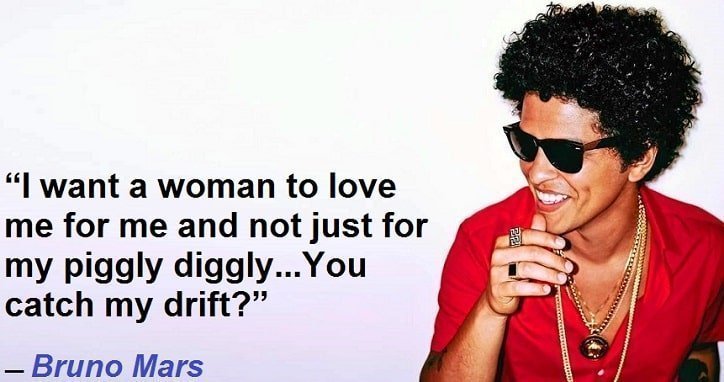 Some of the finest voices we stream on our devices everyday, comes from the Land of the Aloha.
Israel Kamakawiwo'ole, Jack Johnson, Better Midler and of course, Bruno Mars, the most famous musician from Hawaii.
Born on the 8th of October 1985 at Honolulu, Hawaii, the 24K Magic singer was fondly called as Bruno by his father, since he was chubby and chunky, just like the famous Italian – American wrestler Bruno Sammartino. 
Christened as Peter Gene Hernandez, at the age of 18, Bruno went to Los Angeles to pursue a career in music.
Often criticized for using his chest voice instead of head voice, Bruno has a superlative vocal cord range and can reach high notes with absolute ease.
One of the very few singers who seldom lip syncs during live performances, Bruno hates autotune during concerts and often entertains his audience by imitating Michael Jackson and Prince
Having sold more than 135 million albums worldwide with record breaking live concerts, Bruno's childhood was more than a rags to riches story.
It is a story of a young boy's courage, determination, sleepless nights, countless humiliations, unparalleled success and global fame.
Although he is an extrovert, there are certain things that Bruno Mars would never acknowledge or divulge in any interview.
Let us look at some of the lesser known facts of Peter Gene Hernandez.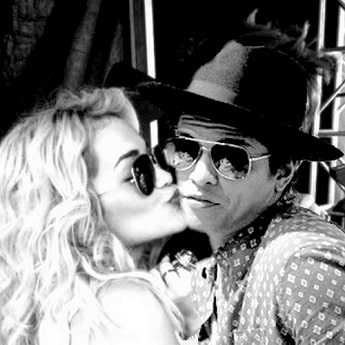 1. He Dated Rita Ora
Rita Ora has had a share of dating famous men including Rob Kardashian and she didn't leave Bruno Mars aside.
Rita Ora caused a stifle after news broke, that she was involved with rapper Jay-Z and it almost broke his marriage.
2. Nicknamed After a Wrestler
Well Bruno doesn't exactly look like a wrestler, but his father was an ardent wrestling fan and was keen to train his son as a boxer or a wrestler.
Thankfully his mom had plans that synced with Bruno's, which was to be a professional musician.
In a GQ interview, Mars revealed that his father Pete named him after Bruno Sammartino, a professional wrestler because of his "chunkish" boyish looks.
And finally in August 2017, Bruno had the opportunity to meet Sammartino in person, a year before his death.
3. He Came from Far Before Breaking Out to Fame
After moving from Hawaii to LA, he signed to Motown Records and the deal went nowhere.
He wasn't going to grow his talent in that company and his talks with the managers were futile.
He met Aaron Bay-Schuk in 2006 who became his manager at Atlantic Records.
He played for him a couple of songs and Bay-Schuk wanted to sign him up immediately.
4. He didn't Officially Sign to Atlantic Records for the First Three Years
Aaron wanted to sign him up immediately after hearing him play songs with a guitar, but still felt, that he had to be fine tuned just like a guitar, before getting on the big stage.
For the next 3 years, Bruno was taught the etiquettes and mannerisms of popular musicians, including imitating MJ, Prince, Elvis Presley and Lionel Richie.
During his initial days, stage fear had a firm grip on Bruno's career and he was forced to join lesser known underground NYC bands, to hone his presentation skills.
Atlantic Records signed up Bruno, only when they felt, he was ready and not when he said, that..he was ready.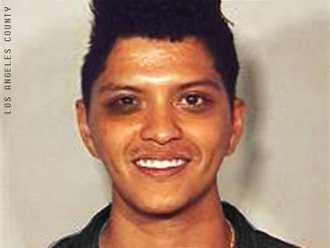 5. Trouble with the Law
In 2010 Bruno was arrested in Las Vegas, for the possession of cocaine.
He pleaded guilty for the charge and in return, he was told the charges would be erased from his criminal record, if he stayed out of trouble for one year.
6. He Completed a Counselling Course
After the cocaine incident and he was told to stay pure for one year for the charges to be erased from his criminal records, he paid a $2000 fine and completed a drug counselling course to show his commitment.
7. More Than Just a Singer
Mars is known mostly for his singing talents but he is more than a singer.
Apart from singing, he can play drums, the guitar, bass and the keyboard. He can make music all by himself.
8. Closer to Michael Jackson than Everyone Thought
In December 2014, it was claimed that the King of Pop the late Michael Jackson is the biological father of Bruno Mars.
The rumors were however debunked and his PR who had spread the news got fired.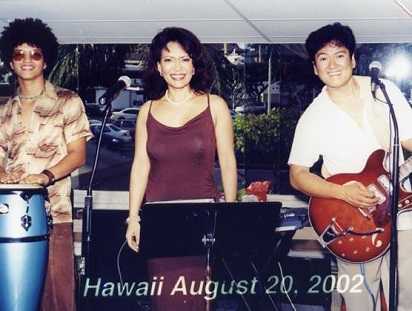 9. Hails from a Musical Family
Bruno Mars comes from a musical family that even had a band of their own.
His mother a hula dancer and his father a percussionist. Meaning his talent runs in his bloodline.
His sisters also have their own music group known as the Lylas and they star in their own reality show.
10. He Started Performing at the Age of 4
Believe it or not, Bruno mars started performing at a tender age of 4.
His family had a band "The Love Notes" and he joined the band and performed together with them for 5 days in a week.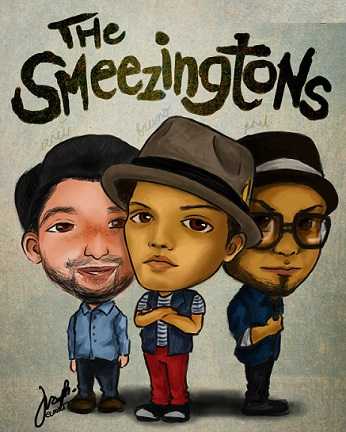 11. He Founded The Smeezingtons
This is a songwriting or production team founded by Bruno Mars, Ari Levine and Philip Lawrence.
The trio wrote some major hits including the 2010 FIFA World Cup theme song "Wavin Flag" by K'Naan.
Other hits include "Billionaire" by Travie McCoy and "Right Round" by Flo Rida.
12. His Mother Died as He was Planning to do a Tour
Bernadette died of a brain aneurysm at the age of 55, weeks before the start of Bruno's Moonshine Jungle Tour.
He was devastated and after he won a Grammy for the Best Pop Vocal Album, he dedicated the award to her.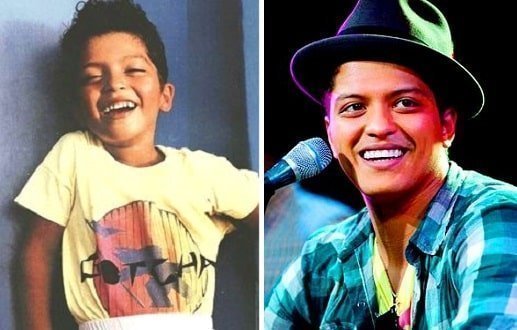 13. Changed his Name
Bruno Mars cleared the air with rumors that he had changed his named to cover up his Puerto Rican roots.
He said his last name is Hernandez and his father's name is Pedrito Hernandez and he is a Purto Rican and nothing can change that.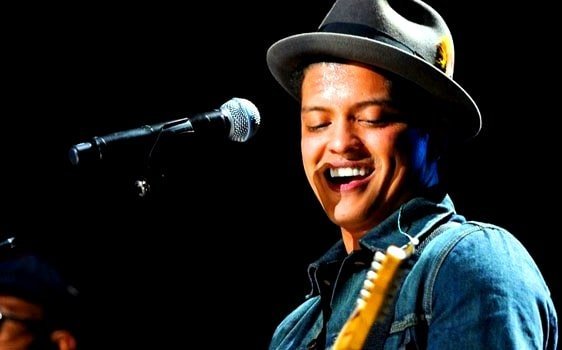 14. His First Song was Horrible
This might come as a shock to so many people, as they know him with the hit song "Nothin' on You" but this wasn't his first song.
His first song was 'Sugar Mama' and he admits it was horrible.
15. Fired as a DJ
He once accepted a job as a DJ out of desperation and he knew nothing about DJ-ing.
He was fired immediately after his first gig.