For most of us Spotify is just a streaming app, but for some, it is a portal to the pleasure dome, a forever best friend and a true love that seldom fails. 
Unlike other streaming platforms, Spotify offers more than 83 million songs or 70% of it's entire catalog of 120 million songs absolutely free to it's basic listeners.
They even display song recommendations based on your listening history, which is sadly a premium feature in both Apple Music and Tidal.
With unlimited song likes and six skips an hour, Spotify's free version is as good as Apple Music's premium version.
In spite of offering almost everything free, Spotify still has more than 180 million paid customers, while it's closest rival Apple Music has less than 90 million paid listeners, as on June 2023.
Spotify works on a fascinating philosophy that music lovers don't have to spend a fortune, to listen to their favorite songs or even download it, no matter how precious a song is.
And their subscription plans are as flexible as it ever gets, apart from the usual 30 day, 90 day free trials, they also have other highly tempting plans.
These include Spotify Day Pass or Weekly Pass, Family Plan, Spotify Corporate, Spotify with AT&T and Spotify with Chase.
They also have a specially curated plan for students, starting at $4.99 per month, verified students get free access to Hulu, ad free high quality music, ability to take their playlist anywhere without an active internet connection and the other usual premium perks such as unlimited skips, downloading songs and on demand playback.
This unique marketing strategy of theirs, annihilates every other competition that stands in their way.
So, the big question.. why would anyone ever want to unsubscribe from Spotify's Premium version?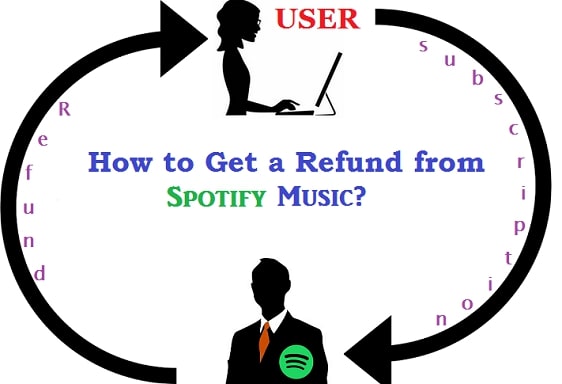 Spotify App Related Issues:
1. Limited Search Functionality.
2. Forced Content on Homepage.
a. Unrelated Podcasts.
b. Music recommendations for a completely different language or location.
c. Displays different style, genre or era of music, than you usually listen to.
3. Device compatibility issues.
a. Works with iPhone but not with Samsung.
b. Works with smartphones but never with tablets or MacBooks.
4. Frequent Upgrades and Retrogrades.
ex: Spotify keeps meddling with 'Always on' feature for car mode.
5. Chrome casting, Bluetooth and 'Alexa to Spotify' errors.
6. Works only on data/Wi-Fi.
7. No CD quality audio like Tidal or Apple Music.
8. Offline music playback issues.
9. Issues related to Playlist and Smart Shuffle feature.
10. Slow loading and frequent crashing of the Spotify app.
Non Technical Issues:
1, You forgot to cancel your credit card before the end of 30 day, 60 day or 6 month free trial.
2, Your kids accidentally subscribed to a premium plan, when you were using  Spotify Free.
3, Your weren't happy with your existing premium plan.
4, You were a victim of 'unintentional taps'.
5, You signed up for a free trial through a third party app which misled you on Spotify's terms of service.
6, You lost your smartphone with a fully loaded Spotify premium plan.
Getting a refund from Spotify is not always guaranteed, as every customer presents  a unique set of circumstances that eventually led to his or her purchase.
Forgot to Cancel Your Premium Trial –
While most of the Spotify refund requests are genuine, there are some that are simple outrageous.
For example, A customer might be well aware that his free trial is coming to an end in a day or two and he needs to cancel his premium subscription, but he is still caught up in two minds, postpones his decision, ends up getting charged in a few days time.
Getting charged $9.99 on the first month may not be a big deal for most of us, but what if you signed up for a yearly plan, end up getting charged $99 at the end of your free trial?
Do you think Spotify will issue a refund for the above mentioned scenario?
According to Spotify's refund policy, they don't offer refunds or in store credits for partial or unused premium plans.
So, if you are assuming Spotify will deduct one day's premium charges and refund the remaining amount, forget it!
Accidental Purchases –
Let us look at the next scenario, 'accidental purchases' made by your kids or a careless partner, refunds of this kind are the most sought after on Spotify's customer support portal.
Being the most common type of 'accidental purchase' does not mean you will be issued a refund instantly, especially if you have violated Spotify's refund policy, but there have been many instances on Spotify issuing a refund for this specific type of blunder.
Get in touch with Spotify's customer care and if the lady luck winks at you, it might be very well be your lucky day.
Unhappy with Your Premium Plan –
Inspite of having more than 150 million paid subscribers around the globe, not everyone is happy with Spotify's premium plans.
Just because Spotify offers incredibly cheap subscription plans,  doesn't mean Spotify has the smoothest of streaming apps.
In fact it's just the opposite, there seems to be a lot of User Interface related issues with Spotify's app.
Then there are other issues such as a slow loading app, never loading playlists or a deleted playlist, which are very common these days.
Sometimes if you try to Skip a song or shuffle your playlist, the app hangs.
'My Artist' section is also pretty much messed up, unlike before, you have to follow each artist to get their playlist, whereas earlier, all you have to do is like one of their songs.
Songs suddenly stop playing even with a credible net connection and downloaded podcasts automatically stop every 10 minutes.
Unintentional Taps –
This might be something you have never heard of but is very common with smartphone users who frequently stream songs on their mobiles.
You might be nibbling with a shopping app or a streaming portal, suddenly you get a call, after answering the call, you slide the phone back inside your pocket or bag without manually locking it and your mobile gets tapped at random places inside your pocket or bag, based on your physical activity, without you ever touching it.
These unintentional taps sometimes call a random number from your contacts, more often the emergency number or initiate a 'one tap' purchase from your installed shopping apps.
Free Trials through Third Party Apps – 
Very often Spotify ties up with businesses related to it's vertical offering extended free trials, discounted premium plans and sometimes free products with the purchase of a premium plan.
In January 2020, Spotify offered every one of it's new premium subscribers a free Google Home Mini speaker. As on June 2020, Spotify is offering it's Student Plan and Family Plan subscribers free access to ad supported Hulu video on demand service.
And there are dozens of similar Spotify – partner promotions on the way.
Every such promotion comes with it's own terms of service, kindly make sure you read each one of them.
There have been instances when a customer signed up for a free trial through a third party app, but still got charged in spite of cancelling well within the trial period, because he cancelled the free trial directly on the Spotify app and not on that third party app.
Lost Smartphone – 
I hope this never happens to any of my readers, but on an average a million mobile phones are reported as lost or stolen every single year.
Any miscreant with access to an unlocked stolen smartphone, will dig into the users financial information as soon as he unlocks it.
While it is very hard to make an online purchase using a stolen mobile phone, the criminal can still access your Spotify app (unless you have enabled a fingerprint lock), go through your payment and Spotify plan settings, change the monthly plan to a yearly plan, making you pay $100s in the next billing cycle.
Other Reasons for Demanding a Refund from Spotify
Asking for a refund from Spotify is not as easy as subscribing to streaming services. There are different reasons why people ask for a refund.
Depending on your reasons, you can get a refund or not.
Spotify has different subscriptions from a free account, student, premium to family and even corporate accounts.
All these services can be found on Spotify. With these services comes the different reasons why you want a refund. People ask for a refund because of:
• Strange charges: lets say maybe you are double charged for services or you don't understand why.
• Unsubscribed from the service, but you are still charged. There are many questions and comments on the Spotify community of people complain about being charged even after unsubscribing from certain services.
• You don't get the services promised. Example: promised offline services or a certain amount of music you can download but it never happens.
• Spotify won't provide support. This is an issue with just a few people, but it is also the reason for asking for a refund.
These are just some of the reasons why people seeking for refund. However, not all of these demands entitles for a refund.
You need to know if you are eligible for a refund or not by contacting Spotify customer care services.
How To Get A Refund From Spotify?
If you are a victim of a 'double charge', canceled your account, but still got charged, then please read on.
By following these easy steps you can get a refund from Spotify. Here is what you need to do.
Before you contact Spotify about a refund, first check your credit card statement and make sure Spotify charged you incorrectly.
Try and gather information related to the charge as well as the reasons why you need a refund.
Once you do this, you can then let them know about the issue by following these simple steps:
• Log in to your account using either your Facebook account or email ID.
• After you are logged in, go to where it says 'please selects a category' and click on the 'account category'.
• Once the account screen opens under select a topic, click the first option and you will see a blue box at the bottom of the screen. The blue box says, "I still need help", click on it.
• Choose your 'type of subscription'. If it's premium, choose 'premium'.
• Type your Facebook email address or username in the <> text field
• Enter date of birth, type your zip code and your full names.
• In the <> text field, write what you want. Your query, something like; Hi, I want to request a refund for my Spotify subscription.
• Send your request and you will receive an email in your email box regarding your request.
Spotify refunds don't take place immediately after placing a request.
If you are eligible for a refund, you will get your refund back to your bank in full after 14 days of purchase or of placing a request.
Please note, there are situations where you can't be refunded by Spotify no matter how hard you try.