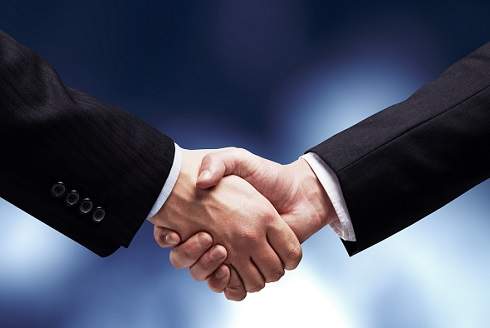 YouTube happens to harbor opportunities that can earn you extra income and if you know where to look, you might make a living from it.
A partnership with YouTube sometimes comes with a lot of requirements, but there are others that demand little or no requirements at all.
Don't worry because I will take you through the legitimate networks you can partner with and they are the best.
Thoughtful Media
With no entry requirements, this network is smaller compared to other networks and friendlier than other smaller channels.
It supports all channel types, live content as well as brand deals and referrals. With a 1-2 year contract, revenue share varies with time.
ScaleLab
This is a YouTube channel for small channels and comes with no contract. With its relatively low entry requirements, the networks grants access audio libraries and key services among other perks.
An 80% starting revenue share comes with the package that supports all channels with a multi-language dash and multiple payment methods to sweeten the deal.

Routenote
As the best network for musicians, this YouTube network allows artists access to iTunes and Spotify publishing services.
As long as you own music, you are clear to use this network and benefit from the 85% revenue share.
On top of that, the Content ID system protects your music from copyrights.

Curse
Gamers have this YouTube network to thank for because relatively friendly. Though one is required to have 8k views in the past month or 1k subscribers with 4k views, it's a better choice than other gaming networks.
Small channels and gamers have a lot to benefit from this network of wonders.
StyleHaul
It's the only YouTube networks for fashion Tubers.
With low entry requirements which basically mean 1k views per month in the next three months, fashion experts can show the world their artistic talent and enjoy revenue share.
VSP Group
With an entry requirement of 50 subscribers, this Russian YouTube network has a collection of various payments.
You get access to music library, detailed analytics, and affiliate program at your disposal. Revenue share ranges from 70% up to 85%.
Maker Gen
Currently owned by Disney, the network supports all types of channels with access to various perks like Epidemic sound, Epoxy, AudioMicro, dedicated support team and a Spreadshirt.
A 70% revenue share awaits you for a 1-year contract. Entry requirements are very low as long as you possess original content.

Pongalo
The network happens to be a Spanish Telenovela broadcaster with an English support and a guide to improve your channels.
As long as you don't come with copyrighted content, the network will welcome you with very low view requirement, a 70-90% revenue share and there is no contract for you to cover.
It supports all types of channels with perks to enjoy like Magiclinks, Epidemic Sound, Epoxy, AudioMicro, and Spreadshirt. PayPal is their payment threshold.
Broadband TV
Other than focusing on gaming, the network pays attention to music, comedy, and artists.
With no entry requirements, a contract of 2 years is at your disposal to enjoy a 60% revenue share for regular ads and 50% of BBTV's ads.
It supports gamers mostly and offers Viso Catalyst Dashboard which has a tag optimizer.

Zoomin.tv
This network is based in Netherlands and owns a major television station. It accepts all channels no matter the content.
Enjoy earning by just signing people online games, audio micro library and game referral program.
Revenue share of 70% with payment options ranging from PayPal to Western Union comes with the package.No entry requirements needed whatsoever.
Ritual Network
This YouTube network is based in the US with a revenue share that increases with your monetized view increment.
The starting point is 75% but you can grow it into higher levels and no requirements demanded.
PayPal and Wire Transfer are their main payment options with a 1 or 2-year contract that comes with a three month trial period.
Luckily for you, the network supports all channels with brand deals, live support, and referral program at your mercy.

AdRev Talent Network
With no entry requirements, enjoy a 55% revenue share with the network and a 3-year contract.
It supports almost all networks with a copyright support, referral program and audio micro music library to heighten your experience.
Their main payment options and thresholds include PayPal and Payoneer.
All these and a few more are opportunities for you to partner with YouTube.