Amazon Music Unlimited is more than just a streaming application, it is an effervescence of one's feelings and emotions, let out in a streamlined manner according to the music they listen to.
With more than 60 million tracks and 57 million paid subscribers, Music Unlimited completes the 'streaming trinity' along with the mighty Spotify and Apple Music, yet is so far away from catching up with the omnipresent Spotfiy which has more than 130 million paid listeners.
When you join, there are two tires you can choose from, but don't be fooled by the prices. You can get Amazon Music Unlimited for free.
A few tricks here and there, you will be able to access your favorite tracks, that you have not listened to.. in years.
Even though Music Unlimited offers 2 million ad free songs to it's Prime subscribers and 2 million ad supported songs to it's Echo buyers, even if they don't have a Prime account, Amazon hardly ever comes close to what Spotify free offers.
Amazon Music Unlimited's free version is riddled with invisible strings…first off you should be either a Prime subscriber or an Amazon Echo user and secondly even if you are, you can still only listen to 2 million songs and not 60 million songs.
While Spotify offers 35 million songs in it's free version, from it's entire catalog of 50 million songs, which means 70% of Spotify's songs are free, whereas Amazon only offers 3% of it's 60 million songs free.
This explain why Spotify has more than 150 million free subscribers without any so called prime time, late night subscription plans.
Even though Amazon LLC has not released any data regarding the free subscriber numbers for it's stand alone music service, Amazon Music Unlimited, it is safe to assume, these numbers would be far less than Spotify's, based on the number of free tracks each streaming entity offers.
Having said that, as on June 2020, Amazon does have more than 160 million Prime users across the globe, which is projected to cross the 200 million mark by the end of 2020, because of the COVID-19 crisis.
60 million is a lot of songs and yes, very tempting indeed, to try it out.
The Home page of the Amazon Music app is filled song recommendations based on your listening experience.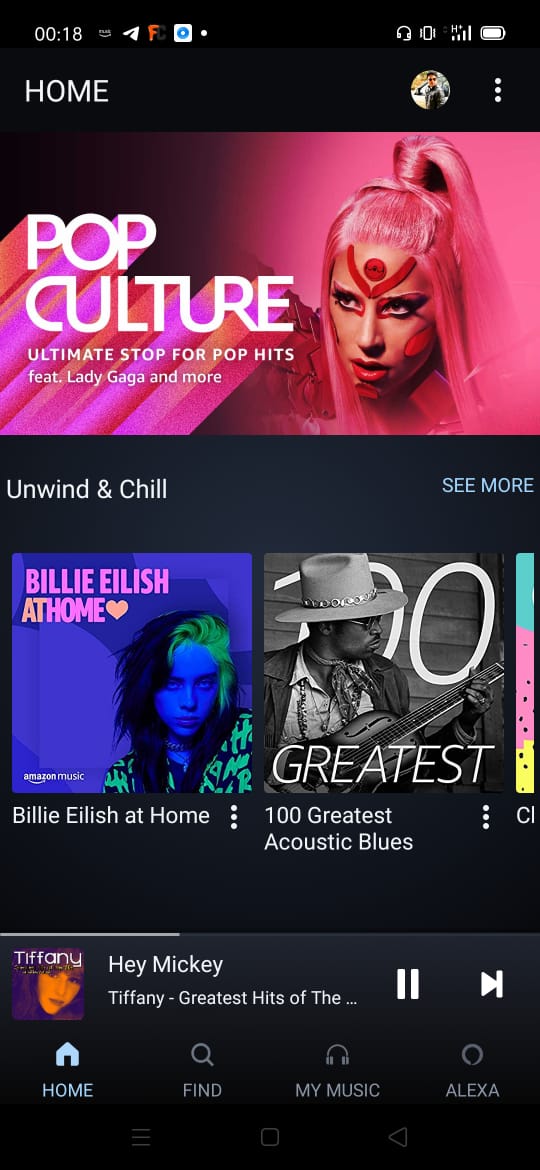 First comes the Brand New albums and songs section, which is followed by Unwind & Chill or Celebrity Curated Playlists, Recently Played, New Songs, Trending Playlists, Recommended Albums and much more.
Let us take a look at different methodologies in accessing Amazon Music Unlimited's premium version free.
Free Trial
Most of the times, Amazon Music offers a conventional 30 day free trial like most of the streaming entities in the market, but very rarely do they offer a 90 day free trial, like they did in the months of April and May 2020.
The fact this 90 day free trial comes in the middle of the biggest crisis of our lifetime, COVID-19 medical emergency, with millions being laid off and companies filing for bankruptcy like never before, makes Amazon's gesture truly special.
In order to qualify for Amazon Music Unlimited's 90 day free trial,
1, One has to reside in the US
2, Purchase a qualified product from Amazon's desktop website
3, Register for a qualified subscription package such as Kindle Unlimited, Amazon Prime or Prime Video.
But remember, this only works for the first time users.
Once you are done with the process, Amazon will send you a customized link to your email, you need to sign up for Amazon Music Unlimited's premium version only through the link provided in your email.
Do remember to cancel the subscription (not the free trial), anytime before the end of 90 days.
For more information, click here.
Now, let us look at some unconventional means to get a never ending free trial of Amazon Music Unlimited.
All you need is a few email or Gmail accounts, Amazon accounts, an IP annonymizer and a prepaid visa or master card.
You can start by creating a few gmail accounts by using free annonymizers such as the Tor Browser or any other good ones such as Hotspot Shield, NordVPN, Windscribe, Spotflux or VyprVPN.
I personally recommend using NordVPN, as I have been using them for more than 5 years without any issues.
For Gmail verification codes you can use trusted network services as twilio.com, make sure you enter a mobile number that matches with the sign up location of your Gmail account.
If you are finding this process time consuming, you can always use temporary email accounts, which you can create and discard after receiving Amazon's account verification email.
Even better if you can skip this process and buy a few Amazon accounts from Fiverr.com
Next up, you need a create a few Amazon.com accounts using the Gmail or temporary email accounts.
Once your new Amazon account is email verified, you are all set.
Always make sure to sign up with Amazon.com accounts and not with any other extensions such as Amazon.ca or Amazon.uk.
Buy a $10 prepaid visa or master card from any Target or Walmart.
Download the Amazon Music app from the Play Store, login using your newly created Amazon credentials, sign up for a 30 day Amazon Music Unlimited free trial using the prepaid card, enjoy the premium experience, cancel the subscription before the end of 30 days.
After a few day's hiatus, log into another newly created Amazon account from a different location using the Tor browser or any other IP annonymizer, use the same card,enjoy the premium features, cancel before 30 days.
Just remember to log out of the Amazon app before accessing it from a new location.
And always take one account at a time, don't get greedy creating hundreds of Amazon accounts in a few days time, all your accounts might be gone in a flash, if Amazon engineers get suspicious.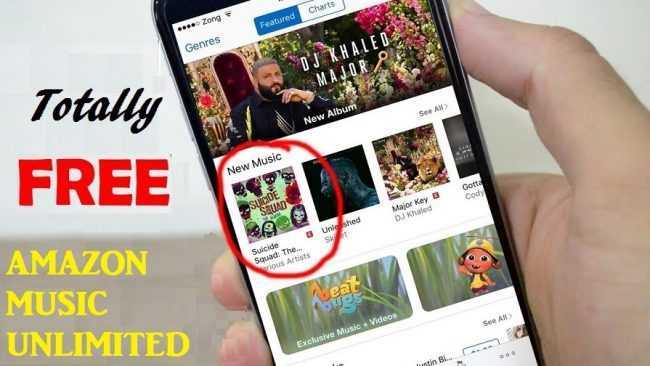 Special Promos and Offers
Very rarely will you find deals for Amazon's products outside it's portal, as Amazon seldom shares discounts, deals and promo codes with any coupon or discount websites.
Whatever special Amazon discounts and deals that you see on these sites were already posted on Amazon's portal and not exclusive deals.
Having said that, Amazon does offer extended free trials and deals on eligible products or services and not often are they shared with third party portals.
All you have to do is go to Amazon.com and click on Today's Deals, located right below the Search box or visit amazon coupons.
However Amazon does make deals with third party websites for rewarding customers who purchase through cashback portals.
If you purchase a qualified product through these cashback websites, Amazon will credit a percentage of your purchase (usually 1% to 5%)  back to your account in the cashback portal.
Amazon also recently offered 4 months of Music Unlimited's Individual Plan for just 99 cents, and offers steep discounts frequently on it's Student Plans.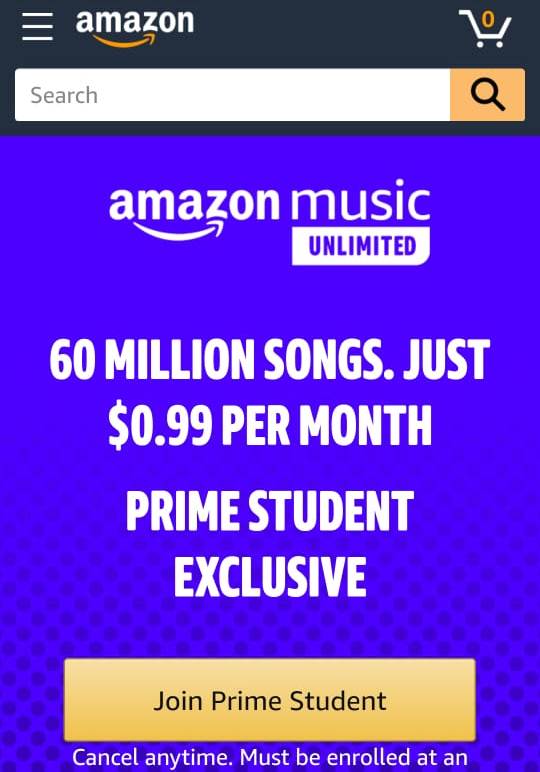 Right now (June 2020) Amazon offers it's Prime Student subscribers unrestricted premium access to Music Unlimited's 60 million song collection for just $0.99 per month.
Music Unlimited has six premium plans including 1,Ad Supported Plan 2,Individual Plan 3,Single Device Plan 4,Student Plan 5, Amazon Music HD and 6, Family Plan and there is always a discount offered in one or more plans.
All you have do this look at the right places in Amazon's desktop portal and more often than not, Amazon will mail you all the discounts and deals related to your subscription plans.
Not long ago, Amazon offered an Echo Dot to each and every one of it's new Amazon Music Unlimited subscribers and that too, for a monthly plan and not a yearly plan.
They ship you the Echo Device as soon as you sign up for Music Unlimited and you can keep it, even after cancelling the subscription, the very next instant of receiving the Echo Dot.
Otherwise, monthly charges will kick in, and that is not what you signed up for, just kidding.
You can get your music into Amazon Music Unlimited with the help of RouteNote for free.
To upload new or new releases, log in to your RouteNote account.
For new releases, create a new song, upload the audio and fill in the metadata.
Go to manage stores to select Amazon and choose the tier of your choosing.
For now, let's use the free one and send your request to moderation.
For old releases, head to your account and open the releases you want to distribute and select Amazon from manage stores where finally you save the changes and the releases will be uploaded as soon as possible.
All this you do at no cost and if you don't have a RouteNote account, sign up to share or distribute as much music as you wish to Amazon Music Unlimited and other major stores.
These are just but a few of the legal tricks people use but if you can take the risk and shoulder the consequences, purchase hacked accounts from the dark web for less than a dollar to enjoy free access for a lifetime.