We all have heard of YouTube's millionaires' stories,from a 3 month old cute baby laughing video… to that 90 year old Grandma, cooking and eating a whole roasted lamb, for the sake of some quick YouTube dollars.
YouTube has rewarded every unique video and it's creators..irrespective of their nationality or educational background.
The fact that YouTube is the third most visited website in the world after Google and Facebook, speaks volumes about it's popularity.
Hiding in the shadows of YouTube, there is another video hosting website..which is quietly gaining on YouTube's market share…Dailymotion is it's name, 'wait and watch' is it's game.
Hugely popular in France, the only country where YouTube's market share is less than anyother video hosting site.
Dailymotion's monetization program called Dailymotion Partner Program is on par with YouTube-Adsense monetization program, again in France.
Dailymotion Partner Program has made many French video creators, filthy rich..whereas for the video creators in the rest of the world,for some reason… the CPM is always low.
Many France based Dailymotion Partners make 3000 – 4000 euros per month (check screenshot attached), whereas Partners from other parts of the globe, are lucky if they reach the minimum withdrawal limit of $100 per month.
YouTube vs Dailymotion Monetization:
Just like YouTube, Dailymotion Monetization program does NOT require a channel to have a certain number of minimum views, before they join the Partnership program.
Perhaps, the only other similarity between these two video-hosting sites, is that you cannot monetize age restricted videos.
Apart from these two similarities, it's pretty hard to find a common ground between YouTube Adsense and Dailymotion's Monetization program.
YouTube Adsense only payment option is Direct Bank Transfer, where they directly credit the money into your bank account, in any part of the globe.
Dailymotion partner program has multiple payment options…including Paypal, Payoneer Debit Card and Direct Bank Transfer through Payoneer.
All YouTube channels are linked to a single Adsense account.But different Dailymotion channels can be linked with different payment methods.
For example, you can set Paypal as a payment method for one Dailymotion channel, Direct Bank Transfer for your next channel and Payoneer Debit Card for the other one.
If your Adsense account gets banned by Google, the ban is permanent most of the times.Means..you can have only one Adsense account in your lifetime and if your account gets banned, you cannot open a new Adsense account.
Since Dailymotion does not have a centralized payment method, you'll never get a permanent ban on DM.
The worst, the can happen with Dailymotion is..they terminate your DM channel with loads of money in it.
In Dailymotion, all your earnings are credited within your DM channel, but in YouTube-Adsense monetization..your earnings are only credited to the associated Adsense account and not your YouTube channel.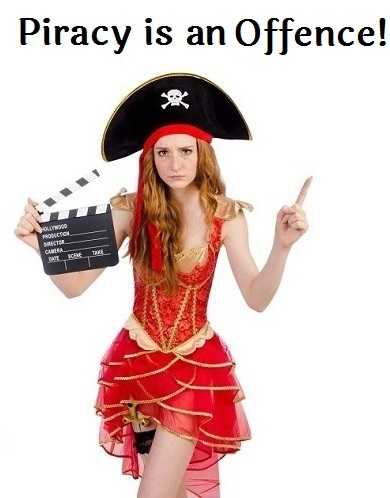 Copyright and Intelluctal Property Rights:
If you are a YouTuber, trying to make money from Adsense or any other YouTube network…you must have realized by now, that making money from YT is getting harder,each and every day.
Back in the old days, almost anything you upload on YT can be monetized and you could easily make $1000 in a month, without breaking a sweat.
These days..if you make $100 a month,without any Third Party or Copyright claim on your video, you should consider yourself extremely lucky.
And if you are using any background music,the probability of your video being taken down or subject to a Third Party claim increases by 300%.
For video creators, just because you created a 100% original video, doesn't mean you can escape the clutches of YT's evil Copyright bot.
Even your idea, theme and the crux of your video are subject to Copyright claims.
For example: If you upload a video on 'How to make Tender Chicken Breasts for Salads', that you watched on TV.
Then the TV channel has every right to claim your video,provided they submit all the related Copyright evidences.
More and more people are moving away from YT to Vimeo and Dailymotion, because of YT's insane, annoying and highly detailed Copyright laws.
Dailymotion's Copyright bot is far more lenient, which means..you can monetize anything that you upload on DM apart from Adult or any other age restricted videos.
CPM – Cost Per Thousand Impressions:
A YouTuber makes around $8 for 1000 video views with Ads, around $2000 for a million views, but if you take into account, the cost of creating that original video, the final profit would be around $4 per 1000 views.
And not every YouTuber reaches that 'million views' mark, only the most reputed creators like PewDiePie,Roman Atwood and Lilly Singh…get a million views,for every video they upload.
Dailymotion, on the other hand..pays around $1 per 1000 video views with Ads, but if you are a France based video creator..you can even get $15 per 1000 views with Ads.
Sometimes creators do get lucky when Dailymotion verifies their channel for some reason (linking your website, more than 100,000 views etc), then you can easily make $40 per day, with a minumum of $5 CPM.
The above screeshot is from one such Dailymotion channel, that has been verified recently and this guy makes close to $8000 per month.
YouTube's CPM is much better than DM's, but once you verify your channel on Dailymotion, the CPM improves drastically.
Private Sponsorship:
Elite YouTube creators like PewDiePie,Roman Atwood,Smosh,Tyler Oakley,Rosanna Pansino and Lilly Singh make millions by promoting Sponsor's products..embedded in their videos, double the money they make from Ad networks or Adsense.
Since Dailymotion gets only a fraction of views, that YT gets on a daily basis, Sponsors are very much apprehensive in trying the DM option, than the established YT platform.