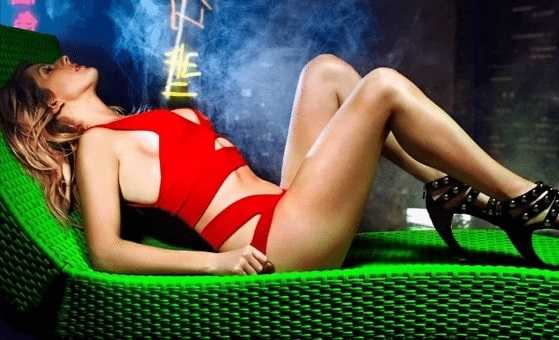 Mostly recognized for her blonde hair, breathy vocals and tight abs, Ellie Goulding (#ad) is a phenomenal singer and songwriter.
Up to date, the star has sold more than three million albums and ten million singles worldwide.
She isn't just an artist like any other, but she is an avid supporter of John Mayer, Katy Perry, Bruno Mars among others.
Her rise to fame has however exceeded her support act and she is now making it out on her own, she has been extremely successful so far.
Being new to fame, Ellie is one of the artists who find fame to be scary and a bit too much for her. Well until she is used to it.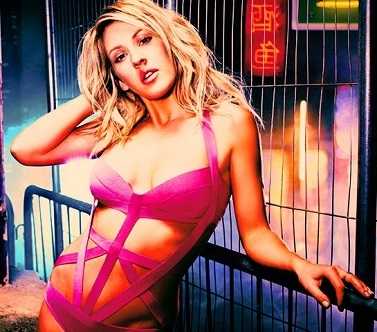 Ellie rose to fame for the past six years or so, and she was proved to be a really talented singer in 2013 when she won the Brit Award in the Best British Female category.
Her album Halcyon is one indication that she is in the music industry to stay and rock.
She has however come a long way to get here and she has passed through things most people would be shocked to hear and that is what we are here to do today.
1. Secret Heart Problem
This is so sad for her family and her fans, but it's a reality she has to battle every single day.
She found out on a tour that she has a heart condition that needs to be checked.
The condition is serious such that she has to quit any hard exercises. Too sad for the fitness fanatic.
2. Weird Parents
Ellie came from a humble family, but her parents were weird in a way and had odd jobs.
Her mother used to work in a supermarket as an attendant while his father came from a family of undertakers.
If you don't believe it, search for Arthur Goulding, and you get all the hype about his family.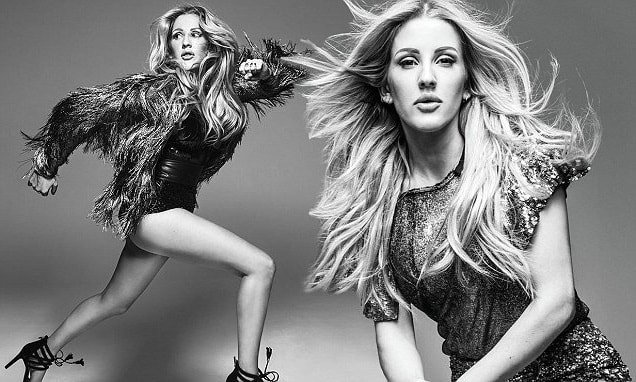 3. Missed a Train and It Helped Her Career
When most of us miss a train, it's the worst time ever because you now have to get other faster means to get to your destination.
For Ellie, missing a train was a lifesaver. She missed a train once when coming from a show in Camden.
As a result, she met another manager and set up a Myspace page.
4. She is a Marathoner
Not the Eliud Kipchoge kind of marathoner but she is a pretty good marathoner.
We all know she is a fitness fanatic and she clocked 1 hour 40 minutes at a half marathon which is her best marathon time.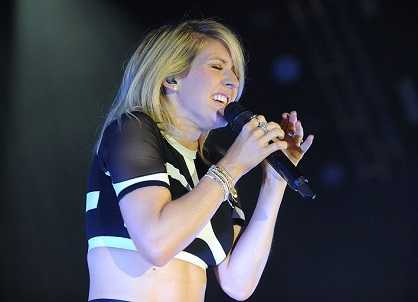 5. She is a Wedding Singer
Not the regular kind of wedding singer but the Royal Wedding kind.
She sang at the Royal Wedding of Prince William and Kate Middleton.
This is one of the moments in her life she will treasure forever.
6. Not Confident About Her Body
Before Ellie became a fitness fanatic, she almost gave away her pop stardom because of her body.
She used to think she isn't pretty enough for fame.
She even had a hard time eating and ran too much for a while in a bid to get a good and attractive body, and it almost affected her career.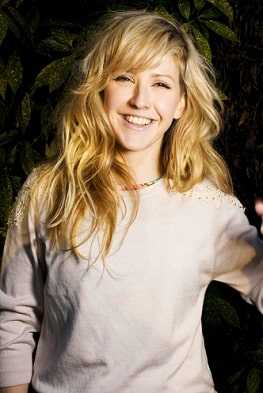 7. Rebellious Teenager
When Ellie was young, she was an absolute rebel.
She had face piercings when she was as young as 14 years old.
It's expected of any teenager but to her, it was erratic and she was afraid of her character at that time, but she has grown out of it since then.
8. She is a Vegetarian
Ellie wasn't born a vegetarian, but she chose to quit eating meat.
She quit meat over three years ago to try and shape her body up and she has been successful in it.
She just stopped not because she was allergic but because she wanted to concentrate on staying fit. Look at her abs.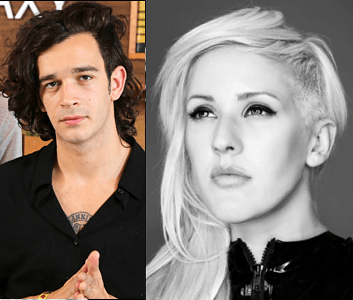 9. Underage Relationship
When she was barely 18 years old, she became involved with a man Matt who was 30 at that time.
She might not have been of age, but the guy convinced her to join university which she did but later dropped out.
10. Dated Ed Sheeran for a Moment
Both the artists were spotted holding hands and cuddling at the MTV's Video Music Awards, and everyone thought the two were dating.
Ellie denied any dating rumors, but Ed had already admitted they were dating at the time of the show.
11. Crying for No Reason
When she was recording her album Delirium, she would burst into tears inside the studio for no reason.
Everyone would freak out, but since she was okay and nothing in her life was wrong, she would shrug it off but still thinks it's weird.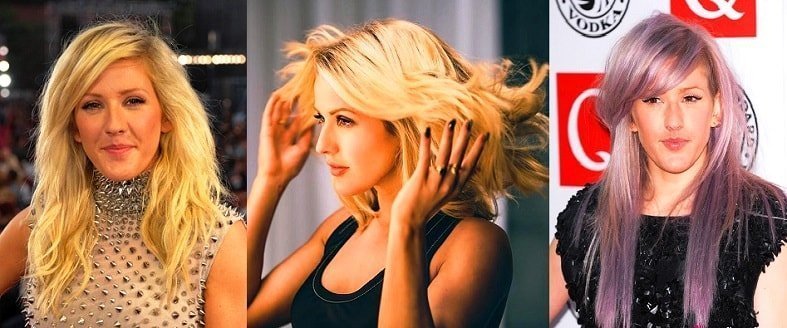 12. Hair for Supper
All her fans love Ellie and some of them are unusual. There is one fan who wanted to eat her hair.
The fan claimed that Ellie's hair looks like cotton candy and it probably smells the same too.
No wonder she is one of Britain's most loved singers.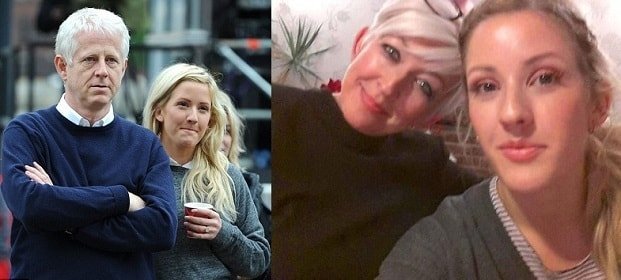 13. Divorced Parents
She had awesome parents, but her father was estranged.
Her parents divorced when she was five, and after that, she never got to see him so much.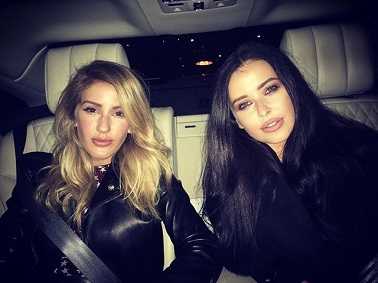 14. Stole Her Sister's Guitar
When her parents divorced, she never used to see her father so much. Her father was a guitarist, and he was good at it.
He bought Ellie's sister a guitar for Christmas, and her sister wasn't interested in it, so Ellie stole it!