An artistic genius of unparalleled proportions, Freddie Mercury's existential crisis crafted timeless classics such as "Bohemian Rhapsody" among many other masterpieces.
Born a Parsi with Zoroastrian beliefs, Mercury meditated deeply but seldom practiced his religion.
A brilliant boxer, relocating to Mumbai redefined his persona to pursue a musical profession.
Thoughtful of his parents' faith, Freddie delayed his coming out, prolonging his inner conflict.
Changing bands every other week and forced to sell second hand scarves, to make ends meet, Freddie Mercury formed Queen in 1971 along with Roger Taylor, Brain May and John Deacon.
A fierce proponent of the free will, Freddie often sang about his inner struggles, lost love and the plight of humanity in general.
Known for organising extravagant parties, Freddie loved spicy Indian food but never lived to eat.
Let's take a closer look at this legend and see the legacy he left behind.
1. Bewitched by Jimi Hendrix
Possessed by Jimi Hendrix's "Voodoo Child" Freddie refused to take up a day job, wanting to be a full-time musician.
His mother aspired him to be a lawyer, his father an accountant but a free-spirited Bulsara refused to be tied to a desk.
Buying Jimi's merchandise with whatever little money he had, Freddie opened a used clothes store along with Roger Taylor to eke out a living.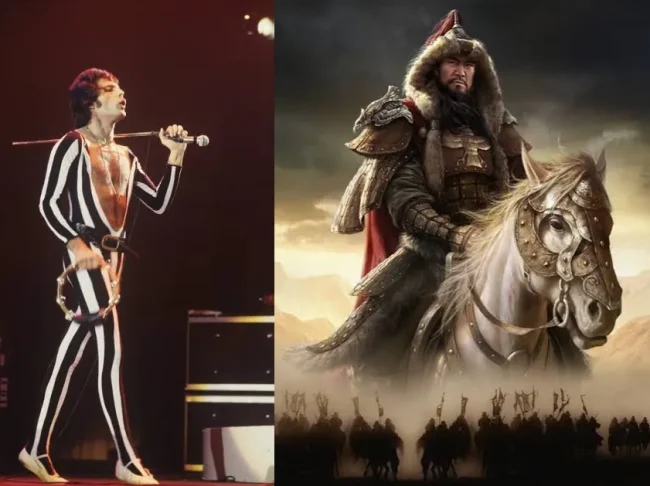 2. The Mongolian Rhapsody
Trying to get her affairs straight, Mary Austin, Mercury's confidant and heir has put for auction 1500 of his prized possession.
Set for a historic date with Sotheby's in September 2023, among stage costumes, broken microphones and furnitures is a shriveled bunch of papers, an early draft of "Bohemian Rhapsody" revealing Freddie's struggle to find the appropriate words to connect with his listeners.
Almost calling it a Mongolian Rhapsody because of it's fluid lyric, Mercury, after a thousand combinations and permutations, finally called it "Bohemian Rhapsody".
3. A Sparkling Insomniac 
Often napping in Jumbo Jets, Mercury seldom slept beyond 4 hours a day, preferred writing songs, composing music or practicing yoga to a dormant lifestyle.
Bristling with energy, a 20 minute nap kept him going for days together.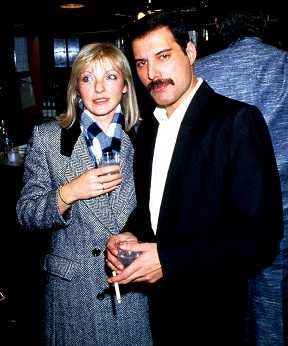 4. Mary Smuggled Medical Supplies for Him
Being his first love, Mary went through a lot for Freddie.
When he became ill, he never shared the details of his illness with anyone else but her.
She stayed close to him to care for him all through the seven years he was sick with AIDS, and they kept his disease a secret all along.
She smuggled medical supplies into his house in record boxes and sleeves.
5. Inspired by Manchester United
Educated in one of the finest British schools in Mumbai, Mercury excelled in Boxing, Hockey and 100 meter sprint but was hopeless at Soccer, Cricket and long distance running.
Things changed when he landed in England.
Impressed by the incredible performance of Manchester United, Mercury became a huge fan of Bobby Charlton, George Best and the whole Man Utd team, composing "We Are The Champions" exclusively for them.
6. Failed Recording with the King Of Pop
Freddie was scheduled to record a song with Michael Jackson,but it proved to be an exhausting affair for both of them.
They each had issues with one another,and it ended up never happening.
Freddie was uncomfortable working with Bubbles Jackson's pet chimp while Jackson had a problem with Freddie's drug use.
They, however, recorded different songs later with Llama another of Jackson's pets interrupting the sessions.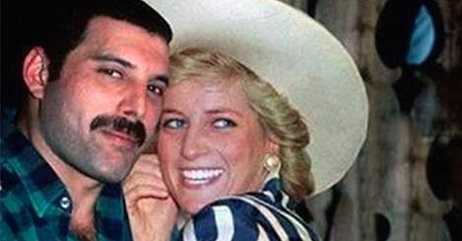 7. He Smuggled Lady Diana into a Gay Club
Queen the band became so famous and Freddie the singer became close friends with Lady Diana Spencer the People's Princess at the time.
He dressed her in an outfit that Everett was supposed to wear, dark aviator glasses, leather cap and an army jacket.
The disguise worked,and she attended a gay party in London notoriously known for fights at the time.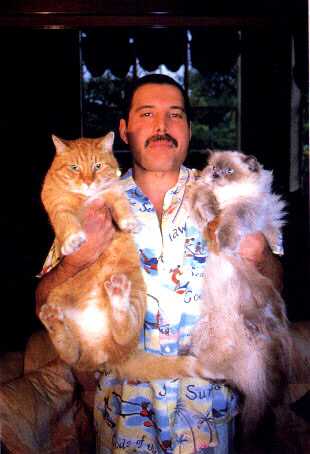 8. Cat Person
Freddie used to call his cats while he was away on tour. Who does that?
Imagine a cat meowing on the phone trying to strike a conversation with a human.
To showcase his love for cats, Freddie even wrote a song for one of the cats.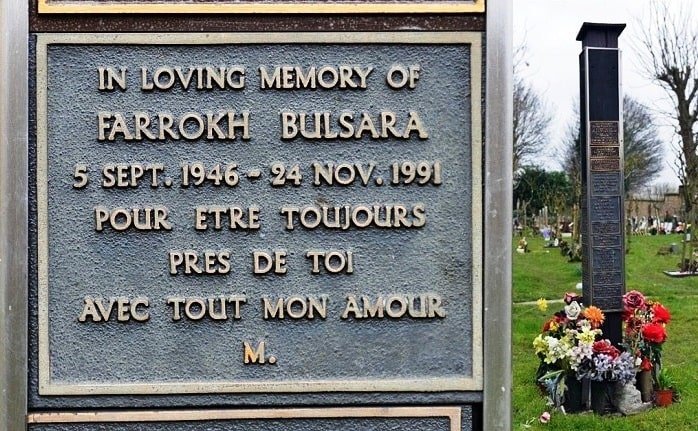 9. Mysterious Resting Place
Before he died, Freddie requested that his final resting place remain a mystery.
He made tentative arrangements for his burial,and on one Sunday, he announced that he knows exactly where he wants to be buried but no one should know.
The reason for this he said he wanted to rest in peace and not to be dug by anyone.
But Freddie was cremated though the location of his ashes is a mystery up to now.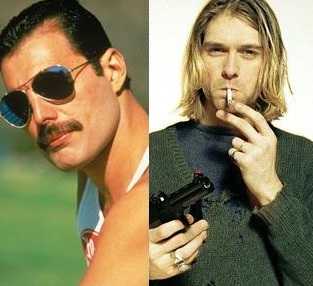 10. Mentioned in a Suicide Note
Not sure about anyone else but personally, being mentioned in a suicide note is freaking scary.
However, Freddie Mercury was mentioned by Kurt Cobain in his suicide note citing how he admired Freddie and his abilities.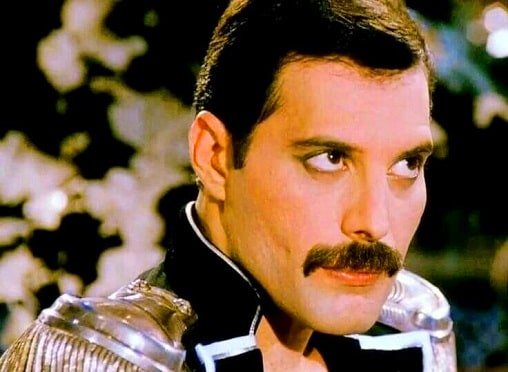 11. Insecure with His Teeth
Rumor has it that Freddie was very unconfident about his teeth and would instead try to hide them.
He, however, refused to have anything done about them fearing it might change his unique voice.
His talent was his voice,and he could not risk doing anything to jeopardize that.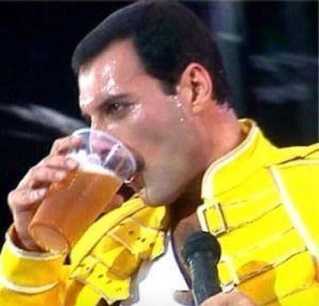 12. Vodka was His Energy Drink
Freddie was a brave man.
He continued drinking even when he was very ill.
He knew he was dying and told his Queen counterparts to write music and he could sing when he was still alive.
He used to take vodka before singing,and it would give him the energy to sing the songs.
13. Mama's Little Boy
Freddie's love for his mom's home-made cheese biscuits, outgrew his desire to spend his last days on bed, as he picked up his fragile body and headed for his mama's house, every single day, for a box of cheese biscuits that she carefully placed in his hands, just like the old days.
He also sent his personal assistant Peter Freestone to his mama's house, to learn the recipe to all his favourite dishes especially Chicken Dhansak and every other spicy food she cooks.
In 2016, Peter released a book called, 'Freddie Mercury's Royal Recipes'.
14. Shy, Gentle and Kind
Unlike his stage persona, real life Freddie was a very shy, soft natured individual, often concerned with the welfare of his troupe, fellow musicians, supporting artists and crew members.
Spending lavishly for his friends, Mercury never let anyone pay for his parties but seldom took part in it.
Often seen sitting in a corner, discussing the bands immediate future, Freddie hated wearing expensive watches or jewellery items.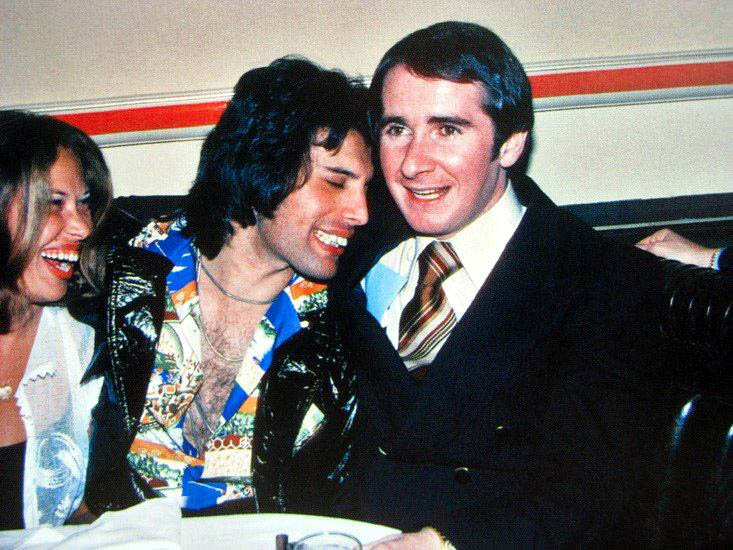 15. Cut Peter Straker Out of His Life
This might be known but the reason why Freddie did it was a secret.
Peter almost discovered that Freddie had HIV AIDS and Freddie decided to cut him out of his life completely.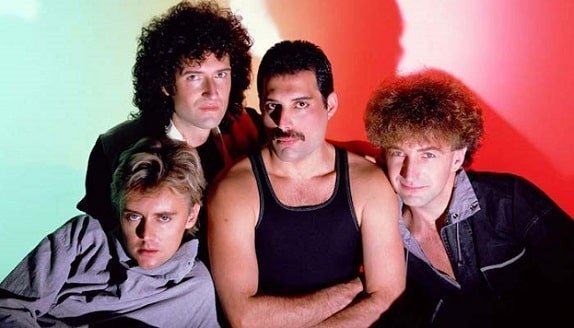 16. Bits and Pieces 
During his early days in London, an indigent Mercury would often scribble musical notes and lyrics on pieces of paper and hide them under his pillow before heading out for college.
Every morning his mom would demand him to clean his room failing which she would do it herself, so Freddie made it a point to remind her, not to remove the bits and pieces under his pillow, on a daily basis.