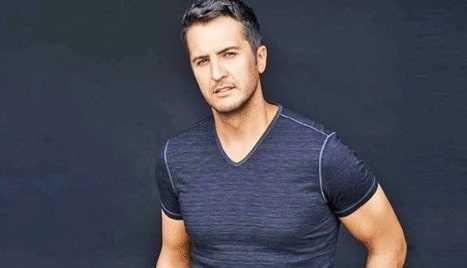 Born on 17th of July 1976 as Thomas Luther Bryan, the "Country Girl" singer is by far the most popular rodeo act since the 2010s.
Persuaded by his dad to take up a musical career, the "One Margarita" singer has been rocking the rustic radio wave lengths since 2005.
A huge fan of Merle Haggard, Alan Jackson and George Strait, he started his musical career by writing songs for artists like Travis Tritt and Billy Carrington in the mid 2000s.
Inspite of losing his brother at a very young age, and his beloved sister recently, a resolute Luke Bryan (#ad) keeps producing magic with his music time and again.
Not only does he take care of his nephew and two nieces, he does commendable charity work, supporting many causes ranging from children's health and wellbeing to cancer, HIV and emergency rescue efforts.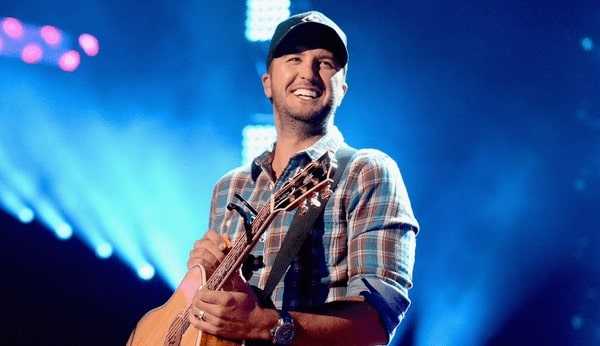 Known for his heart warming lyrics and scintillating live performances, Luke Bryan moved to Nashville in the early 2000s in search of a record deal but ended up playing in local parties and underground bands.
Finally, in 2007, he caught the attention of Capitol Records and released his first album I'll Stay Me and the rest is history.
Despite having so many fans and living a life free of scandals, he also has some secrets, he would rather keep hidden in a closet, let us take a peek: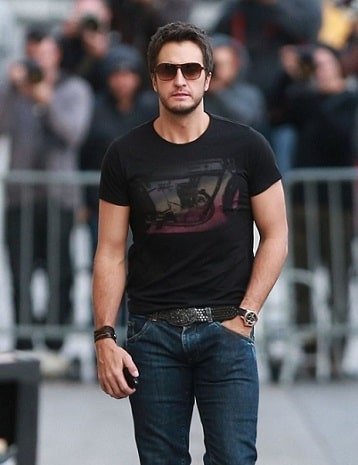 1. Butt Tattoo
Luke never planned on telling this to the world, but he has a tattoo in a curious place in his body.
Some people sugar coat it and call it the rear end, but it's in one of his butt cheeks! Jason Aldean was the first person to see the tattoo after he saw Luke scratching himself saying it was itchy.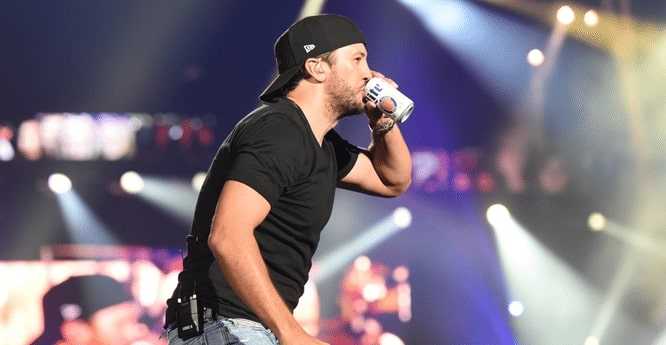 2. He was Once an Actor
Well more like a performer than an actor.
In high school, Luke played the male lead in the play "Annie, Get Your Gun".
He wore white from head to toe and rocked it, complete with a fringe and a cowboy hat.
It was an ideal role for his future as a country singer.

3. Worked at a Grocery Store When He was Still a Minor
At the age of 12, Bryan wasn't weekly handed allowances, but instead, he was learning the value of hard work.
He was busy stocking and cleaning up produce at a local grocery store in his hometown.
Who would have thought such an artist would spring from that background?
4. Initials of His Wife, Tattoo
Everyone was curious what the tattoo on his butt cheeks was and well no one could believe it.
The initials of his wife and college sweetheart.
He got in while he was on tour with Aldean and he showed him.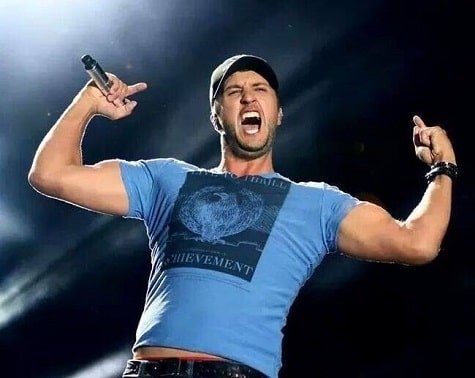 5. Hit by a Car in Second Grade
For most of the kids in this age, they would have been super traumatized by this.
He didn't share the ordeal, but we came to find out that he had a run in with a moving vehicle when he was a schoolboy.
Nobody really knows how it went down, but seems he got out of it safe and sound.
6. Panic Attacks
You would think that, for an artist of his calibre, Bryan would be super excited about getting on stage.
Despite doing it so many times, Luke hyperventilates and suffers from panic attacks every time he is about to go on stage.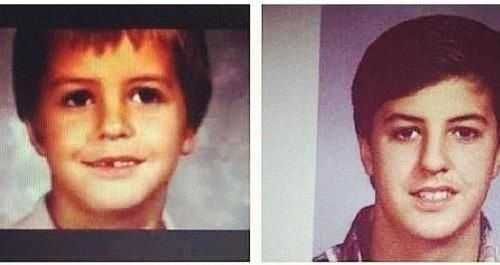 7. A Singer Before He Could Barely Talk
Bryan was a sickly baby according to his mother, and she used to hum "Rock of Ages" to calm him down.
Within no time, he could also do the same and he still can do it up to today.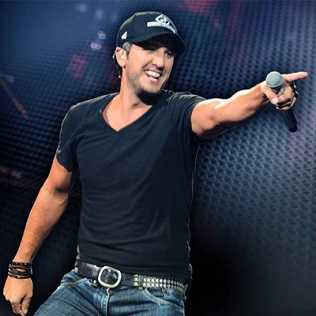 8. He Could Moonwalk as a Kid
Thriller was the first cassette tape he owned and he loved it so much.
He took any opportunity he could, to do the Moonwalk dance, which is the signature dance of Michael Jackson.
9. The Nuthouse
Bryan has a fan club called the Nuthouse.
Maybe because his father was a peanuts farmer or maybe because his fans are nuts about him.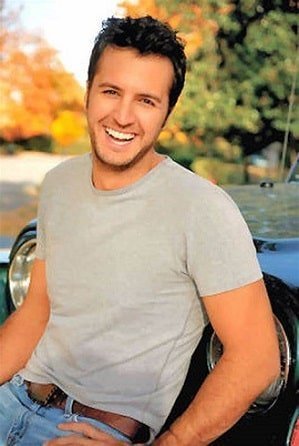 10. He is Super Learned
Unlike many artists who dropped out of school to pursue their musical careers, Bryan is a learned one.
He attended Georgia Southern University and joined the Sigma Chi fraternity.
He graduated with a bachelors degree in business administration and for an artist, that is super learned.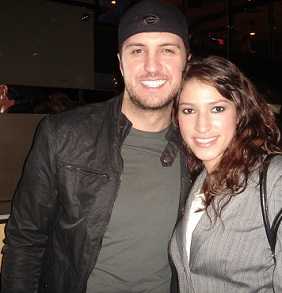 11. His Sister's Mysterious Death
Luke Bryan was invited to play at the famous Grand Ole Opry and his sister organised 120 guests to cheer him on during his debut.
Three days later, she died out of unknown causes. Until today, the cause of her death remains a mystery.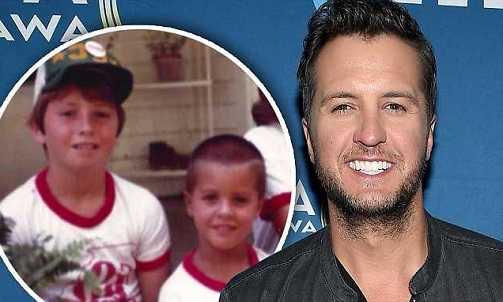 12. Lost His Brother Too
Luke Bryan lost his brother in a tragic road accident.
His brother died far too young just like his sister, whose husband died too.
He has since brought up his nephew Tilden and nieces Kris and Jordan alongside his sons Bro and Tate.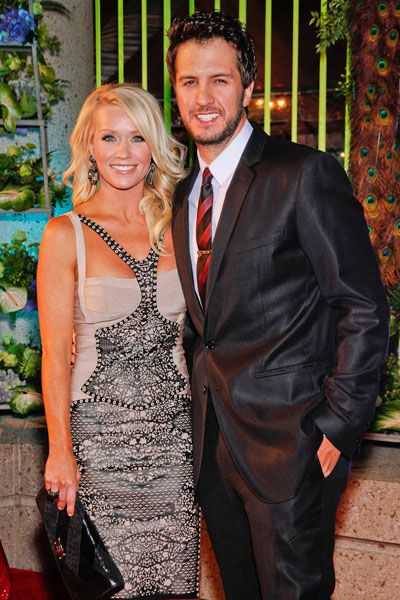 13. He Met Caroline in a Bar
The first time Luke laid eyes to his college sweetheart was in a local bar called Dingus Magees.
Bryan was a senior at this time while Caroline was a freshman.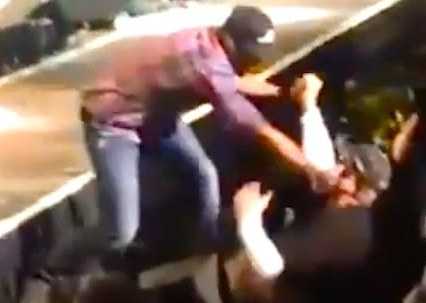 14. Punched a Heckler During a Concert
No one ever knew if the ever smiling country singer had a temper.
He was performing at the Charlie Daniels' all-star Volunteer Jam in Nashville, when he got off stage and punched a heckler in the crowd.
15. Celebrity Crush
Can you imagine who his celebrity crush is? Madonna of all people!