This is one of the most controversial rappers in the history of hip-hop music.
If you don't know XXXTentacion, then you are in for a treat.
What shocked most people about the rapper is the fact that he had achieved so much during the first half of 2018.
His death despite being a controversial artist was a major hit to the music industry,and artists from all over the world joined in mourning him.
It is evident that he had anger management issues and seemed like he was a troubled man, but he was sane enough to write and record good music.
Jahseh Dwayne Onfroy is his real name,and he was born in Plantation Florida.
He was raised at the same place by his grandmother because his mother wasn't financially stable.
His rise to fame came as a shock to many people while others called him an internet-borne celebrity though he was one, he was as successful.
Even after he passed, his memories remain,and his songs still get airplay.
He might not be a legend but let's take a more defined look at some of the disturbing facts on the rapper.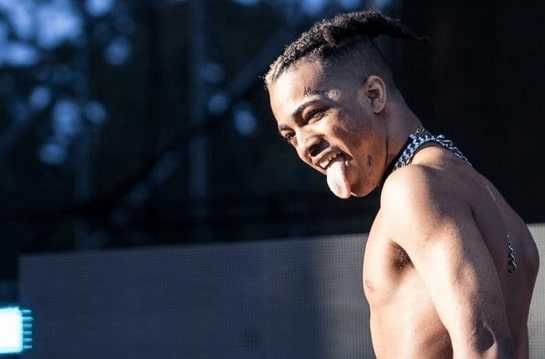 1. Violent Childhood
Or is it bravery? When he was six years young, he stabbed a man for attacking his mother.
He was always protective over her. This might be anger issues,or she just has a very special place in his heart.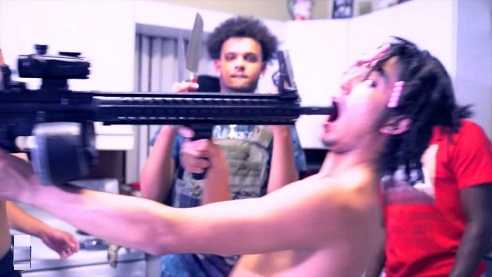 2. Still Violent
Take a look at all the charges that were dragging him back. He still has violence issues.
Even when he was in school, he was involved in physical confrontations,so many times he had to change schools frequently.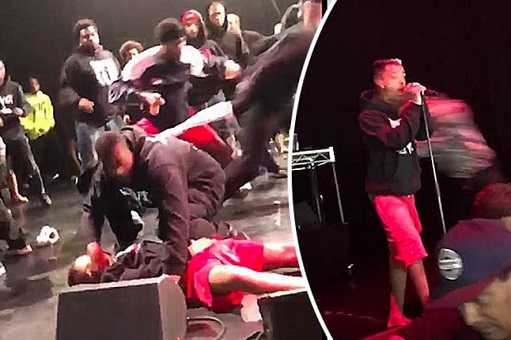 3. Knocked Out by a Fan
In 2017, he was knocked out cold by a fan when he was performing on stage in San Diego.
The fan jumped from the crowd, punched him knocking him out.
The stage invader was arrested,but he got him a good one.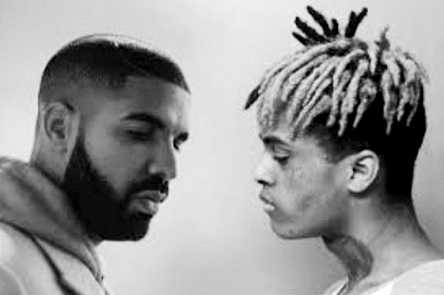 4. Beef with Other Artists
XXXTentacion had beef with so many people and artists too.
The most prevalent one being with Drake. He called out on Drake on radio and Twitter.
He even challenged him to a rap duel and dragged his mother in their beef.
5. He Would Sell His Soul If He Had The Chance
In one of the many phone calls he placed when he was in jail, he was recorded saying if he had the opportunity to sell his soul, he would do it to make life easier for him.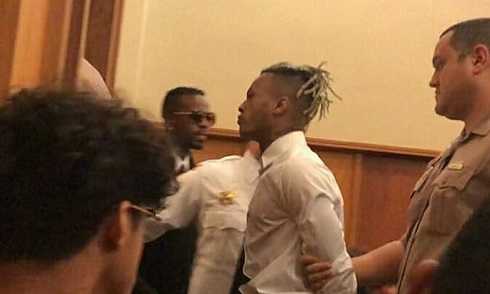 6. Jailed
If he weren't dead, he would probably be in jail right now.
He had 15 felony charges before he was shot and killed.
7. Beat Up His Pregnant Girlfriend
XXXTentacion was a troubled young man. He was arrested for beating up his pregnant girlfriend.
He had domestically abused her so many times but all this he denied in court.
As stupid as he might be, he went ahead to call her and threaten her in prison.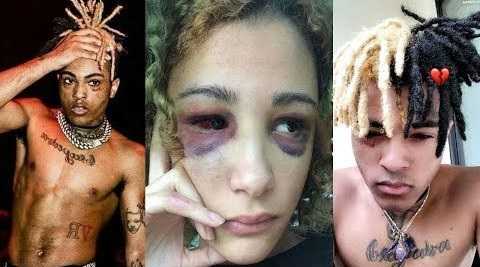 8. His Girlfriend Had a Miscarriage
When she was pregnant, he beat her up severely so many times,and she ended up getting a miscarriage.
So unfortunate for her.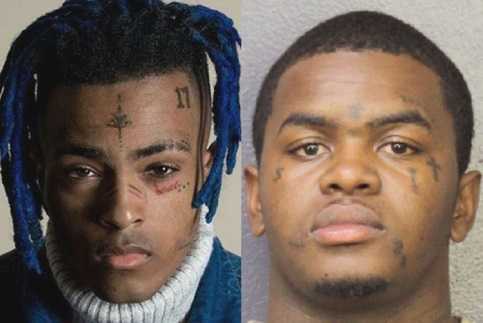 9. Gang Member
He was a gang member,and this is known.
Not sure it was his gang or not but he ordered the beating of a 16-year-old when he was still in prison.
He told his friends the guy needed his face fucked up.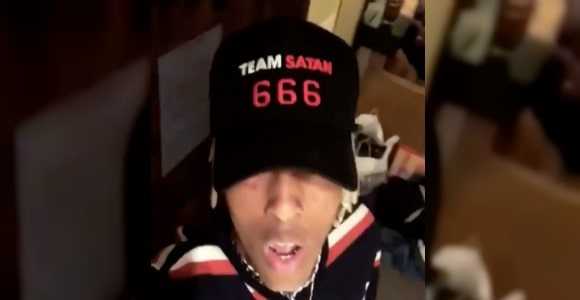 10. Mark of the Beast
Apparently, XXXTentacion has the mark of the beast,and he told a woman he is a big walking demon.
Looking at his face and body, many would say this and there are even more YouTube videos, dwelling on this very topic right now.
11. Robbery with Violence
Seems like he has an insatiable hunger for violence.
He was charged and arrested for robbery with violence and detained in juvenile as he wasn't of legal prosecution age.
12. Cracked Someone's Head Open
When he was in juvenile detention, Tentacion smashed the head of his cellmate on the wall and cracked it open.
He then said he wiped the blood on his face.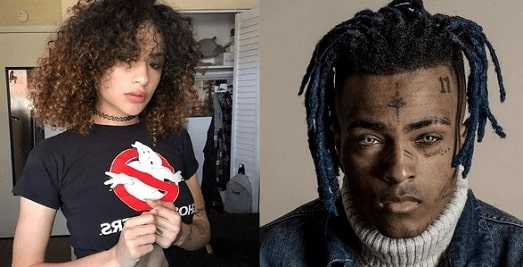 13. Wrongful Imprisonment
He once beat up his girlfriend so bad he almost killed her.
He knew this was illegal and refused to take her to the hospital or to let anyone take her.
He instead locked her up into an apartment and confiscated her phone.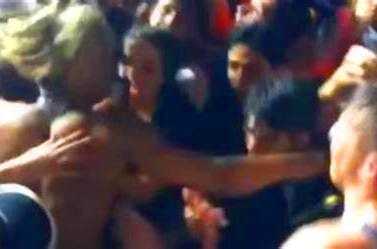 14. Got Off Stage to Punch a Fan
After he was knocked out by a fan, maybe he became outrageous.
He was on stage rapping,and he jumped off stage and punched a fan on the face. The fan never reciprocated but seems it was a painful one.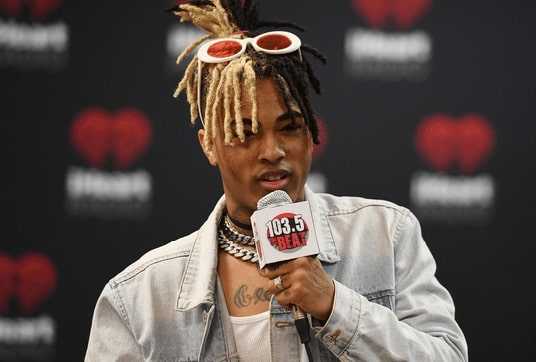 15. XXXTenntacion isn't Dead
Controversy theories are revolving on the internet that he isn't dead.
Some say he faked his death to get away from the fucked up life he was living and to avoid jail time.
16. His Music was Pulled Down by Spotify
As much as he is an internet-borne artist, his music was pulled from Spotify as it didn't reflect the values of the company.