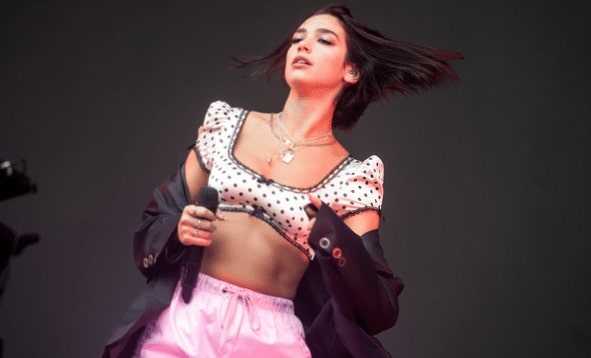 The music industry is one of the most diverse and tough to excel in.
New stars rise and disappear especially if they have no talent.
There are artists like Dua Lipa who enter the scene with such a tremendous talent and make it pretty obvious that they are there to stay.
This is the case with Dua Lipa and the music industry has only had a taste of her.
She is a promising artist with profound talent challenging even some of the longest known names in the music industry.
Dua Lipa is one of the fastest rising stars whose songs inspired everyone who loves and enjoys listening to great music.
She is also one of the artist with top feminist songs sold-out shows and a number of music awards.
All this she has achieved after she skyrocketed to fame in less than one year.
In just ten months, her YouTube video has reached a billion views!
Despite being in the public eye for a short time, she has a few hidden secrets that we have laid down bare to you.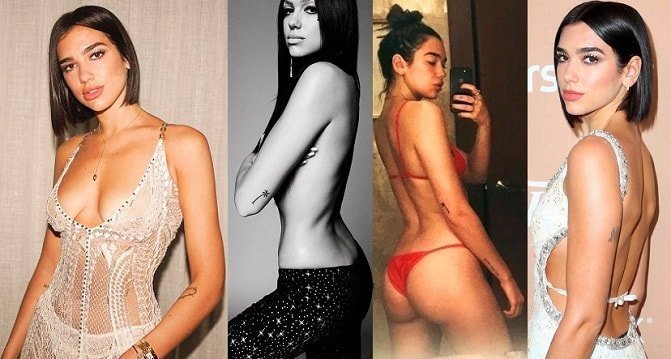 She Used to Work in a Nightclub
The jobs these artists who make it big engage in from their younger ages are shocking.
They have some of the most common and weird jobs.
Dua used to be a hostess in a club in London. Imagine Dua Lipa rejecting you by the entrance of a club.
Matching Tattoos
Artists do a lot to impress their fans but most of the things they do pass as time goes by.
For this one, Dua Lipa and a fan has matching tattoos.
Not sure how it happened but it's awesome and fans love her for these gestures.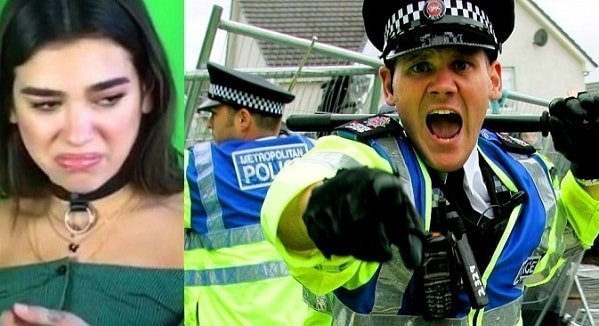 Assaulted a Police Officer
Her first time in the wrong side of the law was when she was 15 years old.
She was with her friends and they threw bubble baths at a police officer off a balcony.
She wasn't arrested and they never called her mother or got a warning via post.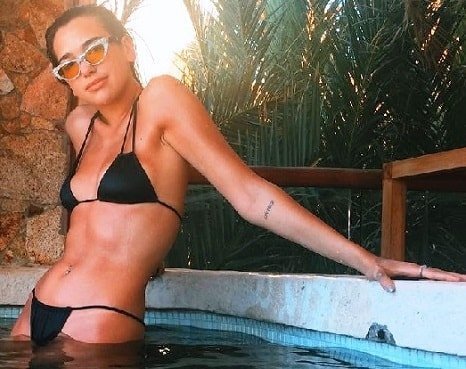 Her Choir Teacher Hated Her
When she was eleven, she auditioned to join the school choir.
However, her choir teacher didn't like her and told her off saying that she couldn't sing.
Where is the teacher now?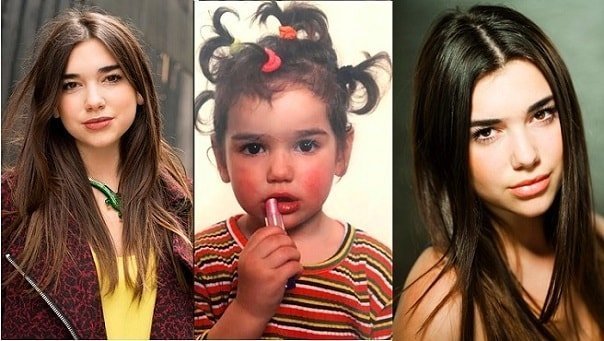 Moved Away From Home
When she was 16, she moved from her home to concentrate on her singing career.
Her mother thought she was too young but her father was so supportive of her and her career so she did what she thought was best for her.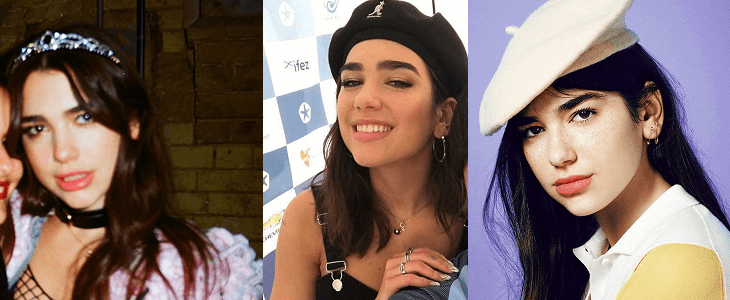 Household Chores Made Her Move Out
She says she moved out to concentrate on her singing career but we can differ.
She says all the cooking and cleaning was too much for her and to us, it might be the reason she moved out.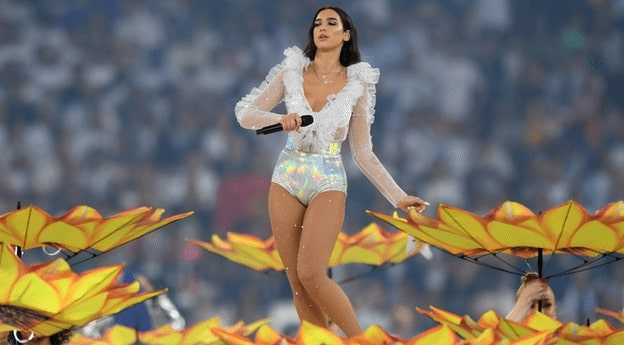 Shaved Bald
When she was young, her parents thought shaving her bald would make her look smarter and they did it! she was six years old and didn't have much of a say to it.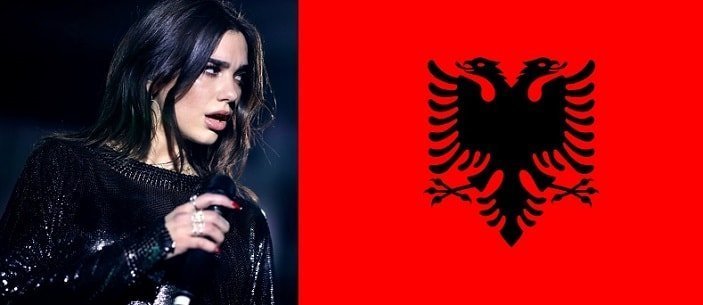 No Stage Name
Very few artists adopt their real names and don't get a stage name.
It's actually hard to find an artist who doesn't have a stage name but Dua Lipa is one.
It's her real name and it means 'love' in Albanian, maybe that's the reason she never changed it.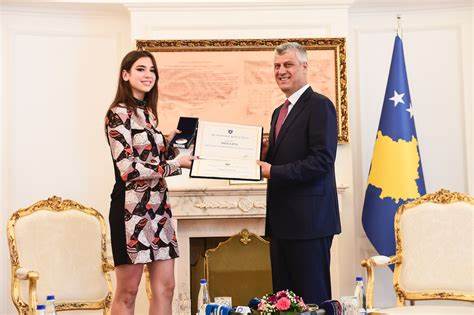 Key to the City
It's a big deal when your partner gives you a key to his or her apartment as it portrays trust and a lot of lovey dovey stuff.
However, what would it feel if you were given a key to your city? Dua Lipa received a key to her hometown Kosovo.
Is it locked?
Feud with Rita
Remember Rita Ora the lady accused of cheating on Beyoncé with Jay-Z?
She has a feud with Dua even though they come from the same place and even went to school together.
They are constantly competing against each other.
She Doesn't Follow Her Own Rules
She once posted her own rules on what to do after a breakup but after she broke up with her boyfriend.
She broke the same rules to get back in touch with him.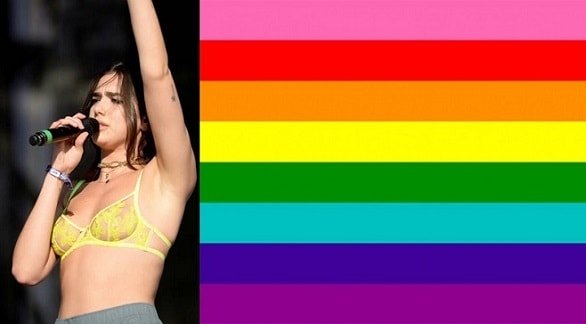 Gay Activist
She was in China during a concert when security forced some of her fans out for waving gay rights flags.
She broke down in tears as security dragged the fans out.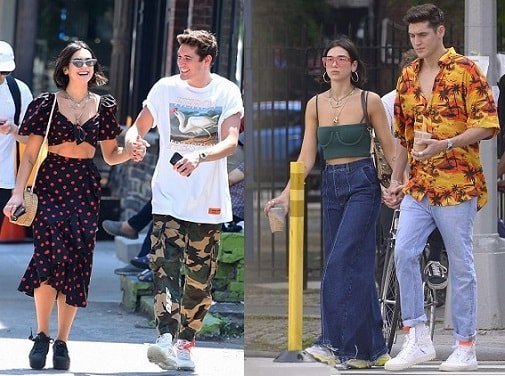 Cheated On
Maybe it was the reason she broke up with her ex.
His boyfriend was seen getting close to another girl in a club in London.
He denied the claims but the pics are on the net bro.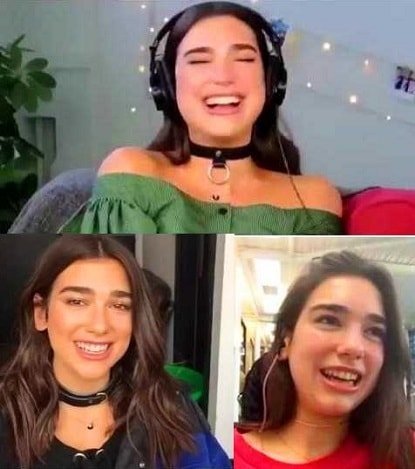 33 Teeth
A normal grown up has 32 teeth but Dua has one more. Not sure how or why but it's a weird one.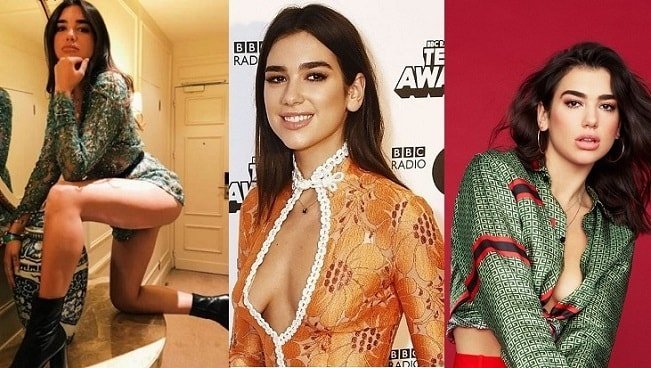 Forgave Her Ex
All the Feminism She Preaches Aside.
She forgave her ex and got back with him even with pictures of him cheating all over the internet.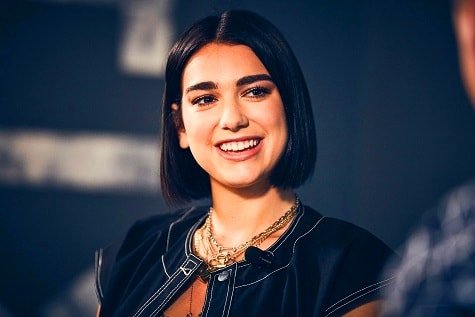 Signed Record Deals Young
She is a lady of many talents.
She is currently signed as a model and as an artist too. this she did when she was 18 years old.