One of the most controversial rappers or musicians in the world is Post Malone.
He calls himself the rock star rapper and he is surely gaining a lot of fame in the hip hop industry.
He was introduced to the world by his 2015 single "White Iversion" and he has never looked back since then.
He became successful after releasing the single and from that time, he has produced six other platinum singles.
It's hard to see an artist who produces his own music but Post Malone is also a producer and he has co-produced most of his songs.
Post came out of nowhere in the music industry and now, his name is among other top tier artists in the hip-hop world.
There are plenty of people artists included who don't like Post but his place in the hip-hop industry has been confirmed.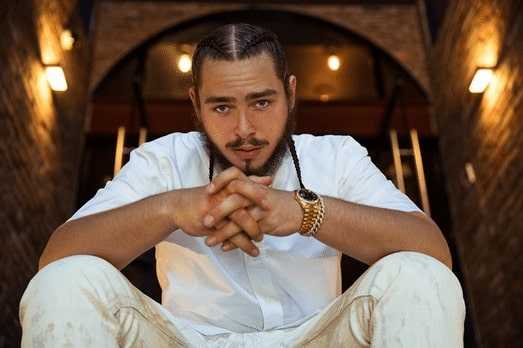 Being a rapper, guitarist and producer is so much for one artist but it's something Post doesn't complain about.
At first glance, Post looks like a gang member who is living a luxurious and lavish lifestyle.
Nothing about his appearance can even suggest he is a rapper let alone a successful one.
He was born Austin Post,and his stage name was an inspiration out of nowhere anyone knows.
Let's take a look at some of the secrets the rapper tries to hide from us: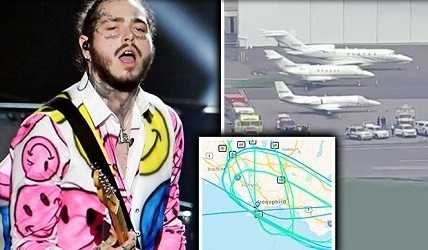 1. Near Death Experience
No one is ever lucky to experience this as it is a horrifying experience.
Post won big at the MTV VMAs,and after a party, he boarded a private jet carrying 16 passengers.
During takeoff, Malone faced one of the most frightening situations in his life when the plane blew out two tires after takeoff.
The plane however made an emergency landing and no one was hurt.
2. YouTube Made Him Popular
Post didn't have even a penny to his name when he moved out to LA and lived with his friend.
He made a series of appearances on their YouTube channel where they were featured playing and discussing Minecraft and other comedy skits.
He generated his first sense of fame from the channel.
3. Shut Down During An Audition
Post Malone auditioned to play the guitar for the band Crown The Empire.
He was shut down during the audition after he broke his guitar strings.
Doesn't look like he regrets it at all.
4. Lived in a Closet
This is a shocking thing to hear for an artist so famous, but at this time he wasn't worth a penny.
He wasn't even famous when he moved to Los Angeles to live with his friend.
While living there, he used to stay in a closet. Maybe his friend didn't have a couch!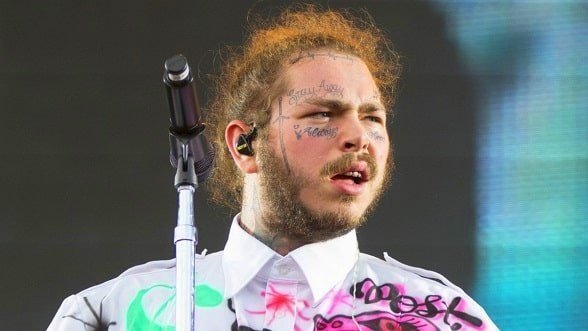 5. Racist (Remarks)?
Post is not the only rapper in the hip-hop world that has been caught on video ranting racist words.
Malone didn't, however, try to deny it when the video surface long after he had made the remarks.
6. Always Tired
One of the artist with numerous tattoos is Post Malone.
The weirdest one is the one on his face that always says tired.
Why would you tattoo such a thing on your face?
7. A Fan of JFK
JFK was one of the best presidents that America has ever had and that is with no argument.
Post Malone loved him to an extent of tattooing his picture on his body.
He says JFK inspired him and he loves to keep people who inspire him close.
8. Started His Career as a DJ
Most of the people who know Post became aware of him after he released a hit song.
However, Post has been in the music industry for a long time.
He was once DJ'ing in weddings in New York and this helped fuel his love for music.
9. He is Dating Secretly
Post is dating Ashlen Diaz but they have been on and off for the last three years.
He talked about her on Twitter, but the reason we say he is secretly dating her is because no picture of the couple has ever surfaced online.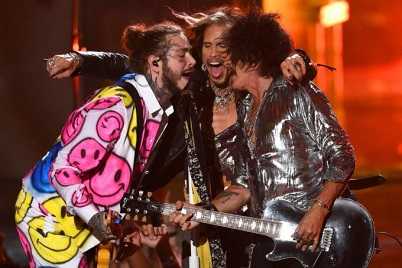 10. The Metal Band
Post is one of the most controversial rappers in the music world.
Before he became a rapper, Post Malone was in a metal band.
They did several performances and a video surfaced online of the band covering asking Alexandria.
11. Gun Freak
One of the avid supporters of the Second Amendment is Post Malone.
He is one of the few artists who own up to having a number of guns in his house.
12. He is a Donald Trump Supporter
Post once said he would perform in Donald Trump's inauguration and would he do this if he wasn't a supporter?
He however said if the money was right he would do it maybe he was in for the money only.
13. He is a 95 Baby!
This is one small kid on the block and this scares so many people.
Despite looking like a full grown man, Post is a 1995 kid meaning he started hearing of rap legends like Tupac and Biggie in 2005.
14. He is not a Rapper
Post Malone is anything else in the music industry but he is not a rapper.
He is known by many as the culture vulture and he agrees with people on that.