The music industry might seem like it's all fun and games, but the artists who have suffered on stage can tell you a different story.
Some of the artists hurt themselves so bad such that it nearly ended their careers.
Some accidents actually ended some careers, in the long run, no matter how resilient the artist might be.
Let's take a closer look at some of the artists who hurt themselves during a live performance: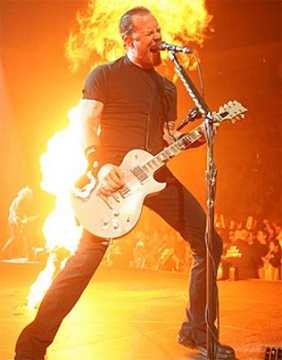 James Hetfield
He suffered a pyrotechnic accident during a concert in Montreal Canada.
He was a member of the heavy metal band Metallica, and he was engulfed in a pyro that was based in magnesium that burns at 1000 degrees.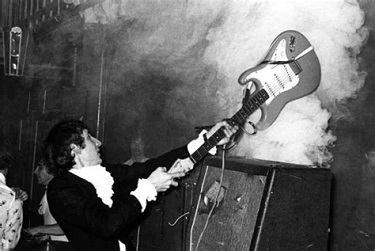 Pete Townshend
He was left with permanent hearing damage and shrapnel wounds after a show. He added too much pyro in the bass drum which caused a massive explosion.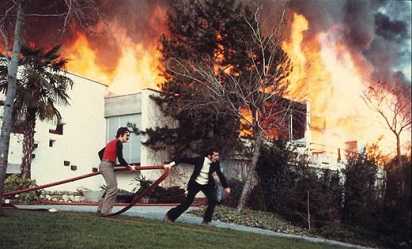 Frank Zappa
Two serious accidents on stage that never took his life.
During a show, a fan fired a flare gun towards a rattan-covered ceiling causing a massive fire.
He was not fatally injured. On another incident, fans threw him into a concrete orchestra pit.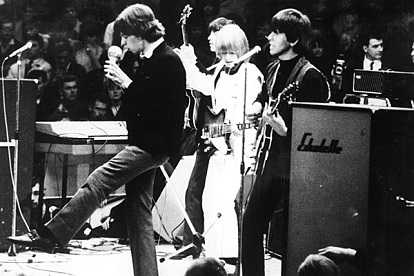 Keith Richards
The guitar he was playing made contact with a mic stand, and it electrocuted him.
He flew backward from the electrocution, but luckily it wasn't serious.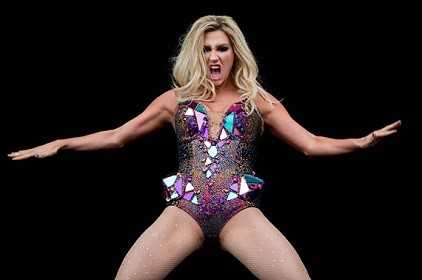 Kesha
She was electrocuted on stage in her vagina.
So sensitive! She used to wear a signature flame shooting chastity belt, and it malfunctioned during a show.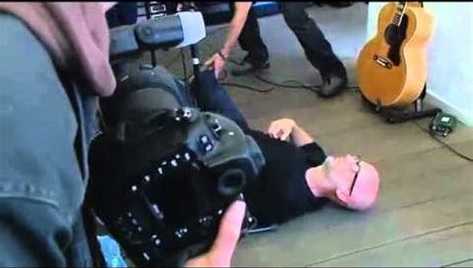 Moby
He went ahead to remove his guitar, and he was electrocuted to the ground.
Everyone thought he was joking till he spent a few minutes on the ground.
He however survived and continued the show.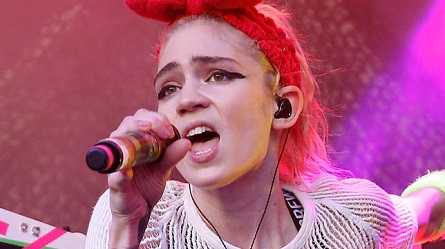 Grimes
She was electrocuted on stage by her earpiece, and she almost collapsed in pain.
She had to stop the show but later recovered and apologized to her fans.
Ace Frehley
His electrocution was inspirational to him though he almost died.
He placed his hand on the railing, and his guitar completed an electrical circuit.
He said he saw his life flash through his eyes and this incident inspired his song "Shock Me".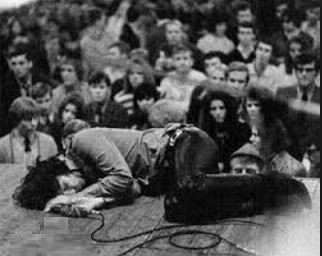 Les Harvey
Unlike the rest of the artists, his case was different as it became fatal.
He touched his microphone with wet hands on stage, and he was electrocuted and died on stage.
Krist Novoselic
His case was a case of a stunt gone sour.
He was used to pulling a stunt where he would throw his bass guitar up high and catch it, but this time he didn't.
It landed on his face rendering him unconscious.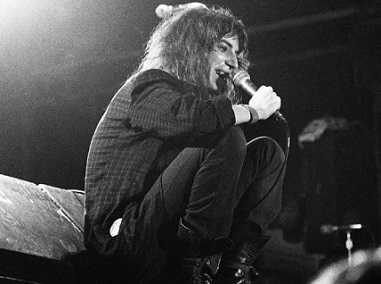 Patti Smith
She was touring in support of Bob Seger, and all was going well until she fell off the stage.
The accident rendered her unconscious, and she broke her neck, but she survived.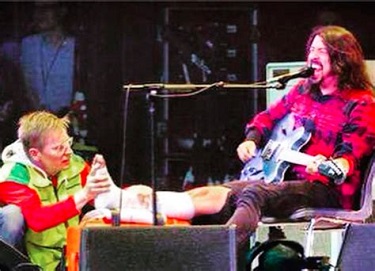 Dave Grohl
He was a hardcore one, and he proved it when he fell off the stage and broke his leg.
Thinking the show was over, he was treated by medics and continued the show and finished.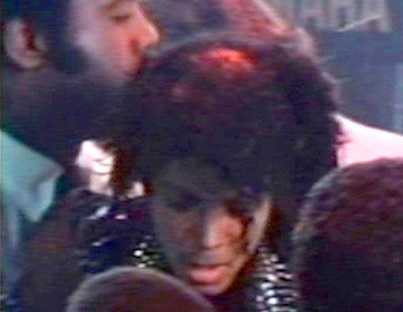 Michael Jackson
Yes, the King of Pop also had an accident on stage.
His hair caught fire while filming a take for a commercial and everything had to be stopped.
His hair was burnt off, and he had migraines when he later healed the wounds.
Watch the full video here.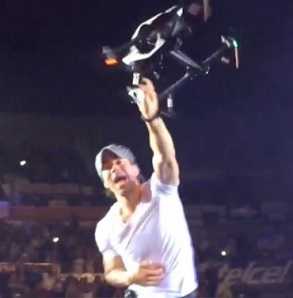 Enrique Iglesias
His case was different as he suffered a bloody cut on his hand.
He was performing, and a drone meant to take aerial photos sliced his hands as he tried to get hold of it.
Blood splashed everywhere but the show didn't stop, and he was rushed to hospital after the performance.
Click here to watch the full video (warning: gory content, viewer discretion advised).
Lady Gaga
Well, she didn't hurt herself, but one of her dancers did.
She was accidentally hit by one of her backup dancers with a pole on her face.
It left her feeling woozy and gave her a shiner.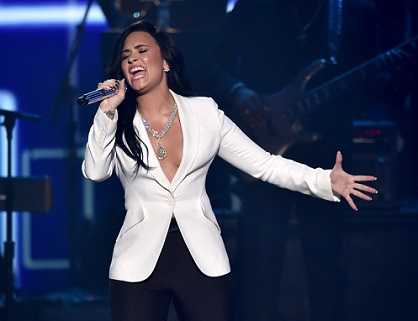 Demi Lovato
The fearless Demi had an accident on stage as she was performing.
She was dancing and threw her hand in the air as hard as she could, and she got injured.
It was serious as the injury left her in a cast.
Michael Clifford
5 Seconds of Summer was having a nice show, but the unimaginable happened.
Michael Clifford's hair caught fire when he stepped in the line of flames shooting up from the stage.
The accident left him with charred hair and burns on his face.
Pink
She isn't afraid to show her athleticism on stage, and this time she was wrongly strapped into the harness, and she collided with a barrier during the performance.
She continued with her performance, but she had to stop the show to go to the hospital.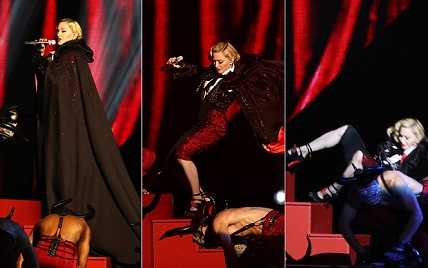 Madonna
Two of her dancers pulled on her cape too hard, and she had a hard fall causing her to fall and tumble down the stairs during a performance at the 2015 BRIT Awards.
She, however, continued with the performance and finished.
Beyoncé
She has had a few on-stage spills, but none of them was this serious.
She tore her right hamstring during a stage rehearsal.
Her doctor ordered her to stay away from performing for a whole week though she could walk.