From working two jobs in a day, to making millions, for a single piece of melody, "Old Town Road". Given below are some surprising facts on Lil Nas X.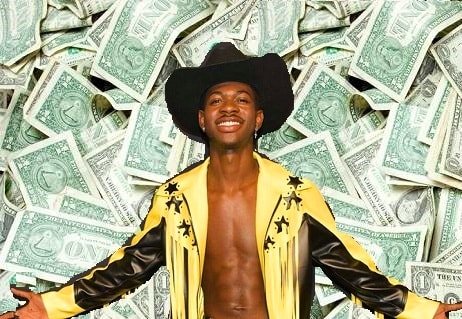 1, Lil Nas X is worth $ 5 million as on September 2019, but his fortune is set to go up by a million dollar every 2 – 3 months, just from the royalties of "Old Town Road".

2, Dropping out of college in 2017 (University of West Georgia) after just a year, Lil Nas X spent hours on Vine and Facebook uploading funny, crazy videos trying to build a substantial amount of followers, while working two jobs a day (at Zaxbys and Six Flags) to sustain himself.
3, He also ran a Nicki Minaj fanpage on Twitter called, 'NasMaraj' (now suspended) which posted updates on Nicki Minaj with witty one liners, gaining the adoration of Nicki Minaj fans.
But in an interview to Billboard magazine, Lil Nas X has totally denied, that he ever ran a Nicki Minaj fanpage and was quoted saying , he would never use anyone's image to promote his work, songs or speeches.
4, Born on the 9th of April, 1999 in Atlanta Georgia… Montero Lamar Hill changed his stage name to Lil Nas X, so that he would be recognized alongside legendary singers with the similar stage names.
5, Lamar Hill chose to add 'Lil' to his stage, as every cool Rapper had 'Lil' to their names, while he was growing up.ex: Lil Wayne, Lil Boosie, Lil Baby, Lil Ronny MothaF, Lil Xan etc…
6, Lamar Hill's parents divorced when he was just 6 years old and he opted to live with his mom in the Atlanta housing projects,near Bankhead Courts, for a while.
7, After figuring out the struggle his mother and grandmother had to endure,just to give him a good life,Lil Nas X decided to settle with his father.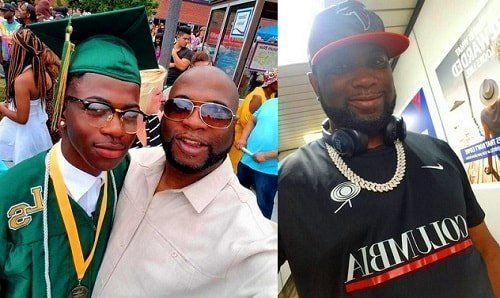 8, After moving in with his affluent father Robbert Stafford,an established Gospel singer in Austell, Georgia, many doors opened for Lil Nas X.
9, Getting admitted in one of Austell's posh schools (Lithia Springs High School, Graduated 2017), Lamar Hill developed a deep interest in music and was very fond of playing the trumpet.
10, At school he used to get a lot of attention, playing the trumpet in different funny ways..gaining many loyal friends.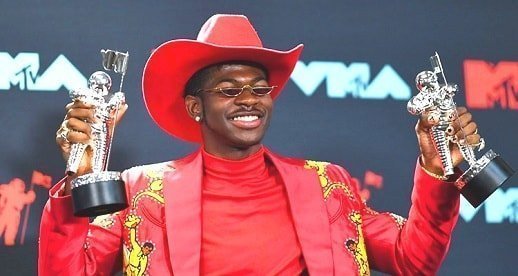 11, Many befriended him on Facebook, and he started uploading videos of his witty funny speeches, which is still available on YouTube.
12, "Old Town Road" was originally recorded and released in December 2018 but never took off, it was Lamar Hill's self promoting 'Yeehaw Challenge', on Video sharing App TikTok that revived the song.
13, 'Yeehaw Challenge' includes drinking the Yeehaw drink or the 'Yee Yee Juice' and upload videos to Tiktok doing various cowboy acts, like riding, saddling a horse, saying a funky rodeo dialogue wearing a cowboy hat or even slinging a gun like a cowboy.
14, This funny rodeo challenge pushed the song up the Billboard charts,from the 83rd spot the song reached the no.1 spot in the Hot 100 charts on April 13th 2019.
15, "Old Town Road" dethroned Ariana Grande's "7 Rings" which topped the charts for 8 weeks.

16, In March 2019 "Old Town Road" was removed from the Billboard Country charts, as they felt the song did not have enough rodeo elements to be a proper Country song.
17, An upset Lamar Hill sent an SOS call on Twitter, asking Twitteratis to help him connect with Billy Ray Cyrus.
18, Billy Ray Cyrus, the legendary Country singer was highly receptive to Lamar Hill's plea to a collaboration on "Old Town Road".
Both the original version and the remix version of "Old Town Road" rocketed through the Billboard charts after Lamar's surprise collaboration with Billy Ray.
19, The song topped the Billboard Hot 100 songs for 19 consecutive weeks, shattering records set by "Despacito" (by Luis Fonsi and Daddy Yankee featuring Justin Bieber) and "One Sweet Day" (by Mariah Carey and Boyz 2 Men), becoming the longest running no.1 song in Billboard's 59 year old history.
20, At the pinnacle of his unparalleled success, Lil Nas X came out as gay on World Pride Day (June 30th, 2019), but he is still single (as on September 2019).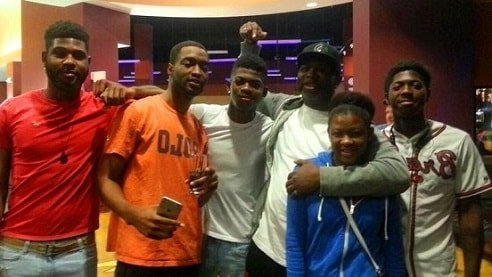 21, Lil Nas X has 2 elder sisters and 2 elder brothers, born to the same parents.He also has 3 half brothers from his father's first marriage.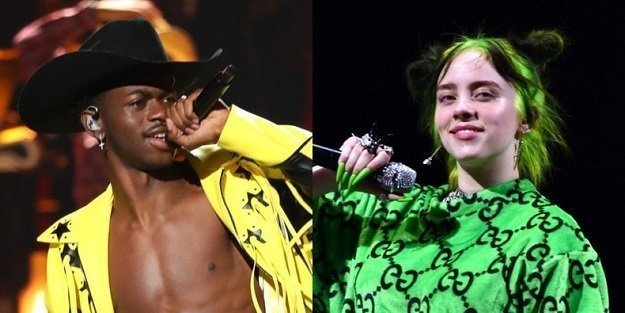 22, He also congratulated Billie Eilish ("Bad Guy") for dethroning "Old Town Road" from the top spot of the Billboard Hot 100 charts after 19 long weeks.