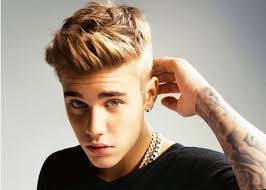 Taylor Swift might have won 10 Grammy awards, Rihanna 8 Grammys and Justin Bieber just one ("Where Are U Now", 2016) but that doesn't mean Taylor Swift,Rihanna,Adele or even Katy Perry have the most number of views for their VEVO channel.


Cheer up beliebers! that honor truly belongs to Justin Bieber, whose VEVO channel has an enormous 10 billion unique views compared to Taylor Swift's 8 billion views, and Rihanna 8.38 billion views.


Justin also has 2 videos above the 1 billion video view mark including his 2012 hit "Baby" which has 1.37 billion views and "Sorry" with over 1.14 billion views.He could become the first celebrity on VEVO to have 3 videos with 1 billion views when "What Do You Mean" (889 million views) hits the mark in the
next few months.


One won't be surprised if Justin Bieber's "Baby" surpasses 2 billion views on VEVO by the end of 2017, a magical number not crossed by any artist on the VEVO platform, with Taylor Swift's "Blank Space" being the most viewed on VEVO with 1.55 billion views.